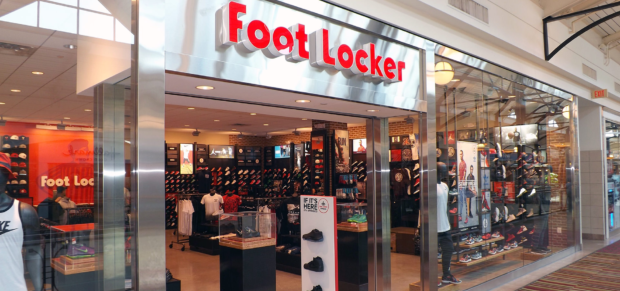 Foot Locker: a store that's played a role in the life of sneaker-loving millennials around the world. Maybe you got your first pair of really nice kicks there. Maybe your first real job was wearing the stripes there in high school. Maybe you still work there, and have moved up to management or into the corporate office (or just keep the job on the weekends for that legendary 30% discount). Maybe you still get your kicks there, or maybe you don't, but no matter what your current relationship with Foot Locker is, you can't deny that they've has been a large part of your sneakerhead journey.
Being the top dog in the world of athletic footwear retail isn't always smooth sailing though, as times are currently very troubling for the retail giant. The world of sneakers has shifted out of malls and into boutiques and online more than ever before, and Foot Locker is feeling the heat that comes with being an old guard in an ever-shifting and evolving retail market. The company announced Friday before last that they'd be closing 110 of their retail stores in 2018. This news was accompanied by their not exactly stellar 4th quarter earnings announcement, which although on target with Foot Locker's beginning-of-year predictions was lackluster and struck fear about their future potential into traders, sending their share prices tumbling by 13%.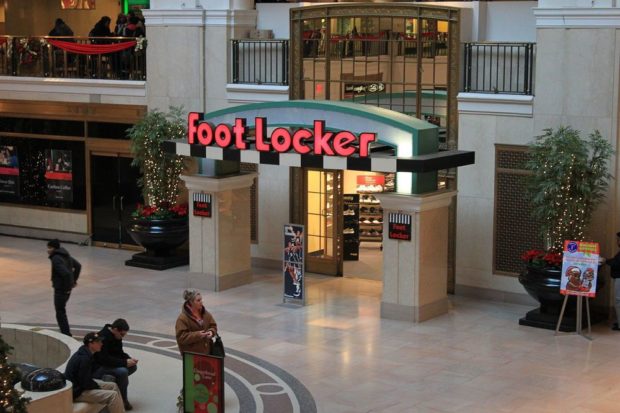 Everyone who  knows anything about physical retail is aware that it's a challenging time for malls, where most Foot Lockers are based. Anchor stores like Macy's, JC Penny, and Sears can't compete with the speed and convince offered by online shopping, and are also feeling the heat of the malls no longer being the "cool" place to hang out for teenagers. Not all malls are struggling, but a large portion are not seeing the foot traffic that they did in years past, and their tenants (Foot Locker included) are feeling the heat.
Foot Locker does offer a strong online presence and high volume of digital sales as well, but online storefronts come with new challenges and competitors, like Nike selling products through their own site and boutique storefronts offering product online.
The new-age problems faced by the footwear retailer were best summed up by their CEO Richard Johnson, who stated "The disruption that has characterized the retail industry recently is not going away. Consumers want experiences, they want cool products, and they want it all — fast."
So what can Foot Locker do to right the ship and regain lost market share, and what do their store closings and current struggles mean for the footwear industry as a whole? There's two challenges they face: physical retail and digital sales, and different solutions/strategies are needed to address both. We're no stuffy, three piece suit-wearing corporate business types … but we do know footwear and their target market (as sneakerheads, we ARE the target market), so we've got a few pretty damn good observations.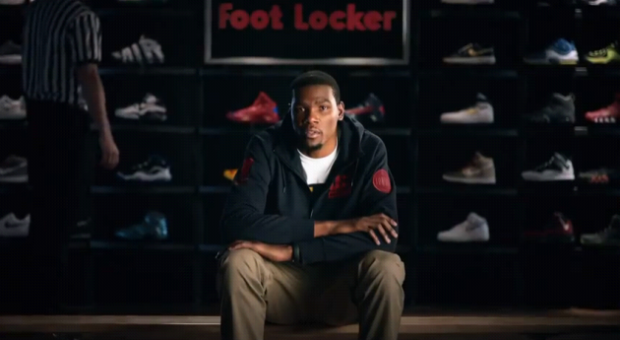 Let's start with the physical retail side of things. As mentioned by their CEO, shoppers want an experience. Going to the mall to buy shoes from Foot Locker may be enjoyable … but it's not an experience in the same way that heading into a boutique like Concepts or Sneakersnstuff is. Even if both stores offer the same products (which in today's world of sneakers is the case more often than not), Foot Locker has simply not been able to compete with the experience offered at a boutique. The aesthetic, the attitude, and the people that you'll find at a sneaker boutique effortlessly ooze "cool," and "cool" is not something that you'll find in spades (or really at all) at a big mall, no matter what may be on the shelves at the stores.
For Foot Locker to compete with boutiques and regain their lost status as the authority of what's cool in sneakers, they need to double down on their "experience" shops like their popular House Of Hoops locations, a strategy that's been mentioned in press conferences and interviews by their executives with increasing frequency over the past few months. They're actually already taking steps to do this, as with the 110 store closings are coming 44 new store openings, that CFO Lauren Peters described as "select, high-profile" stores.
Only time will tell what these new stores will entail, but it wouldn't be a rash assumption to expect these "select" stores to offer prime retail locations, a boutique aesthetic similar to Foot Locker's successful and popular House Of Hoops locations, and limited, valuable product. If Foot Locker can manage to hone in their "cool" factor, which in today's celebrity and influencer driven market is more important than ever to young consumers, then they just might be able to make up their lost ground (literally and figuratively) in physical retail very quickly.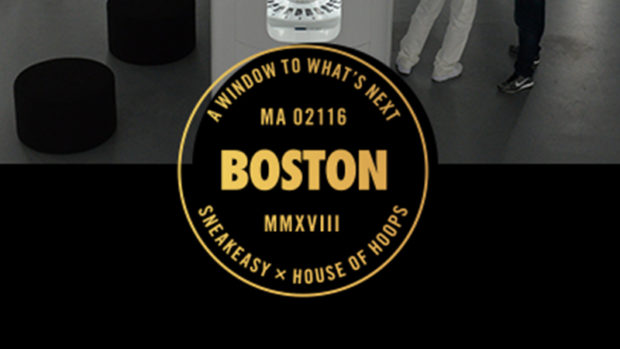 Another way that Foot Locker may be able to win back lost ground in the physical retail game? More experiences and exclusive events. Their "Sneakeasy" pop-ups with Nike and Jordan in New York and Boston last year offered a VIP atmosphere, limited access, and a bright spotlight shining on the very best product that they had to offer. The events provided invaluable exposure for the brand, as sneakerheads around the world clamored for a chance to attend anything held at a Sneakeasy location and major sneaker media outlets across the country covered their every move, validating Foot Locker's stature as an arbiter of cool.
What can Foot Locker do to address their digital problems? That's a whole different batch of issues. As e-commerce continues to grow and grow, more companies will be fighting for market share and that frankly does not bode well for the brand's online sales, no matter how strong their positioning and product may be. You can typically acquire the same sneakers at more than a dozen different online storefronts, so why would you pick Foot Locker? That's the question that they need to provide a defined answer to.
With Amazon becoming a major player in the online footwear retail sector as well, it's not out of the realm of possibility to think that Foot Locker could continue to lose online market share, not because of anything they're doing wrong but because of the plethora of options available to consumers.
We'll have to see what the company opts to do to grow their online business … but it's a crowded market and unless they can offer a special reason for customers to buy on their website (like free 2-day shipping or other discounts), the potential for growth on the e-commerce end frankly looks bleak for them.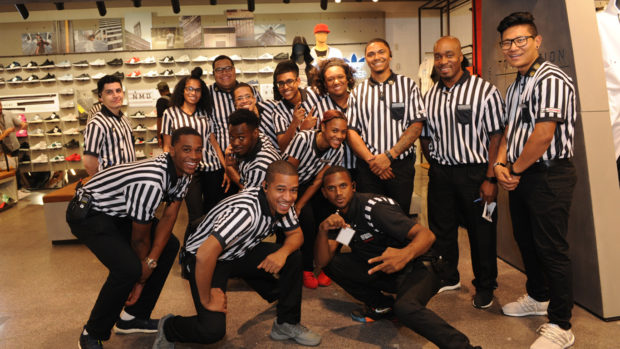 So all in all, what does Foot Locker's challenging 2017 mean for their future? It just goes to show how much the sneaker  industry has grown and shifted in the last five years. Foot Locker will always continue to pump out a high volume of revenue and hold an esteemed position, as the athletic footwear industry is bigger and better than ever (they are Nike's biggest customer after all), but that high revenue may come with a decreased market share and slightly lower stock prices as Foot Locker attempts to evolve with the times.
Their main disadvantage? As a gigantic company, they simply can't move as quickly as smaller retailers. In some ways their margin of error is higher, as they have significantly more operating capital than many of their competitors and can afford to make mistakes, but in many ways their margin of error is much lower, as they're not able to make decisions/roll out those decisions to their extensive network as quickly as a smaller, more flexible company may be able to do.
2018 will be an interesting year for Foot Locker and the traditional footwear retail industry as a whole. Only time will tell what tricks, marketing schemes and product launches they come up with to keep the average buyer interested, but one thing we do know is that as the way consumers get their product continues to shift and change, and trends come and go, Foot Locker will have to pull out all the stops to regain their lost ground. That's a good thing: It benefits us, the consumers more than anything else.
In conclusion? It's a damn good time to be a sneakerhead. 2018 is shaping up to be a very interesting year in footwear, both for Foot Locker and the industry as a whole.
What do you think of Foot Locker's store closings? Do you think they're in trouble with the way the athletic footwear market shifts and moves, or do you think this is merely a bump in the road for them? What do you think we'll see from their new stores and "experiences" this year? Do you still shop at chain retailers, or have you shifted your dollars to boutiques and online storefronts? Sound off in the comments with your thoughts and opinions, or hit us up and let us know on Twitter!
Share KicksOneTwo