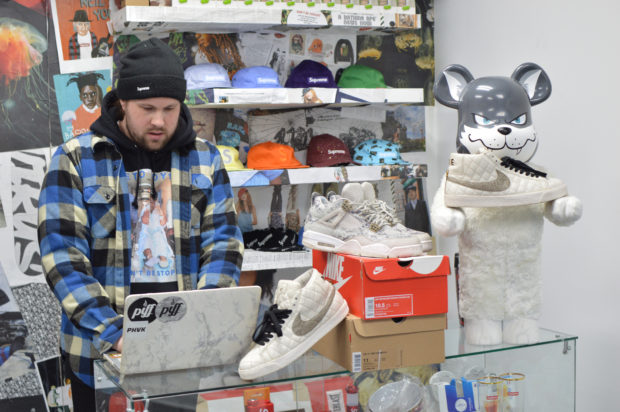 Starting Five season is back in full swing.
After making a triumphant return following an extended hiatus earlier this week with the second installment of Studiiyo23's own Dallas's current rotation, the next Starting Five up is courtesy of Piff co-owner/operations manager OG Rob, who's currently rocking  everything from classic SB's to under-the radar Nike Sportswear silhouettes and hyped-up Air Max.
Miss the last installment and not sure exactly how Starting Five works? Here's a quick crash course: a knowledgable Minneapolis sneakerhead shows off the five pairs that they're currently rocking and shares exactly why they like each pair. You get an opportunity not only to see what your peers are wearing … but to see exactly why they like what they like, as they share insights on each pair in their rotation.
Without any further ado, we present to you OG Rob's Starting Five.
Nike Air Footscape Woven Chukka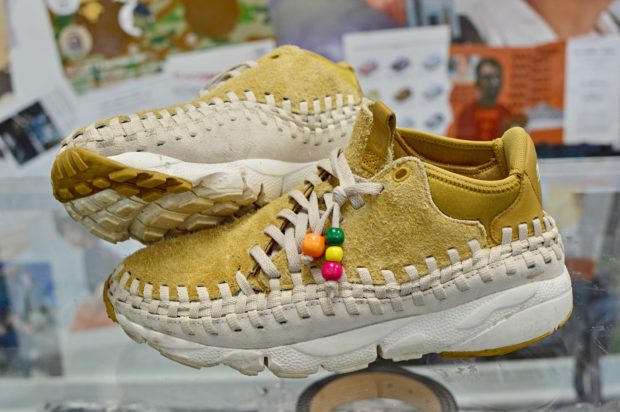 "Out of every pair I own, these Footscapes are the shoes that I get the most compliments on by far. They're very unique and due to the lack of branding, most people don't even know that they're a Nike at first glance. The beads on the laces? Those are a custom touch. I felt like the shoe gave off a Visvim vibe with the moccasin-esque silhouette, so I figured I'd add some extra personalization to make these even more special. Yeah, I've gotten a lot of crazy fits off with these."
Nike "The Ten" Air Max 90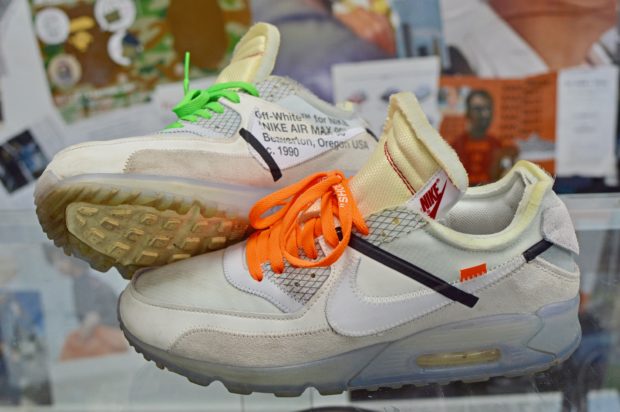 "The Air Max 90 was the first Air Max silhouette I wore heavily as a kid, and they've had a special place in my heart ever since, so you already know I've gotta have a modern day take on a long-time favorite in my Starting Five, especially with Air Max Day coming up soon. I really like having so many lace options with these too, as it makes them even easier to wear. They're nothing if not a head-turner"
Nike x Supreme Blazer SB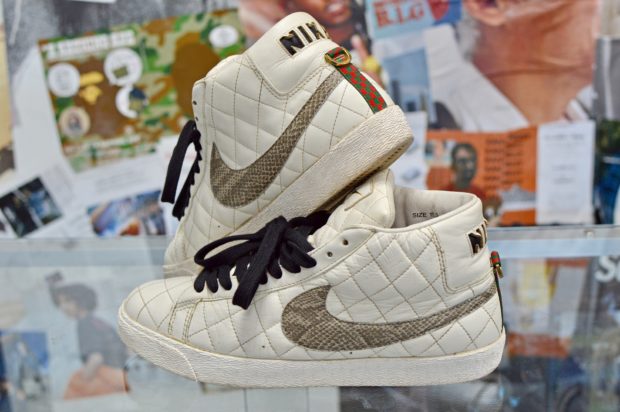 "These are an absolutely fantastic pair of shoes. My favorite colorway of one of my favorite Supreme/Nike collabs ever. Everything about them is on point. Like fine wine, they only get better with age, and the eggshell white goes well with my style. The quality is A1 too, the quilted leather is so soft and buttery that it's unreal. A rare grail that's extremely wearable too. What's not to love about these?"
Air Jordan IV Pinnacle "Snakeskin"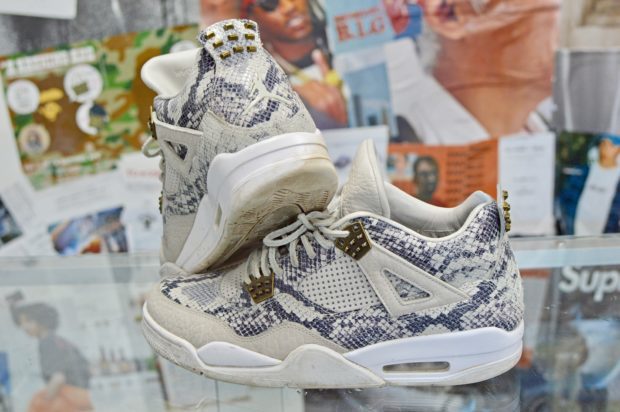 "The IV is one of my favorite Jordan silhouettes ever, so you know I've gotta have a pair ready to go every season. These have replaced my Laser IVs (which are literally falling apart cause I rocked them so heavily), and these will likely stay in my rotation all throughout the spring and summer. The quality is top notch even down to the leather laces and the detailing is on point as well.  Shouts out to Dallas … he couldn't pull these jawns off so he was kind enough to slide them my way.
Nike x Supreme Air Max 98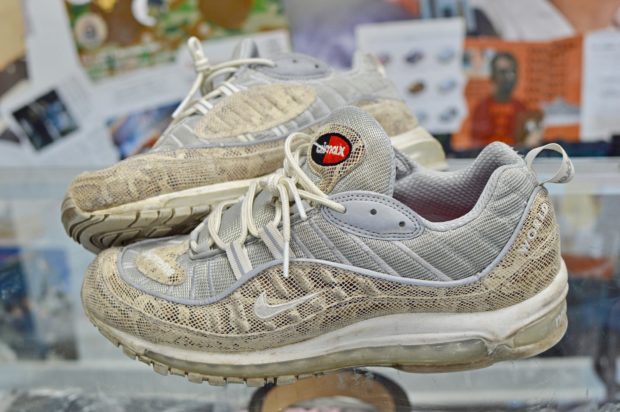 "These are my daily drivers, as you may be able to tell. The Big Kahunas. The go-to's. I absolutely love these shoes, and they love me too. You can't beat the comfort the 98's offer, and as much as I like the other three colorways that released alongside these, the snakeskins are by far the best. I'm partial to that snakeskin print if you couldn't tell from the last few pairs on my list … and the fact that I've been rocking these heavily in the lead-up to Air Max Day makes it even better."
What's your favorite pair in OG Rob's Starting Five? Are you partial to one of the three snakeskin pairs, or is another tops for you? What kicks are you rocking the most currently? What Minneapolis sneakerhead would you like to see us feature next? Sound off in the comments or hit us up and let us know on Twitter!
Share KicksOneTwo