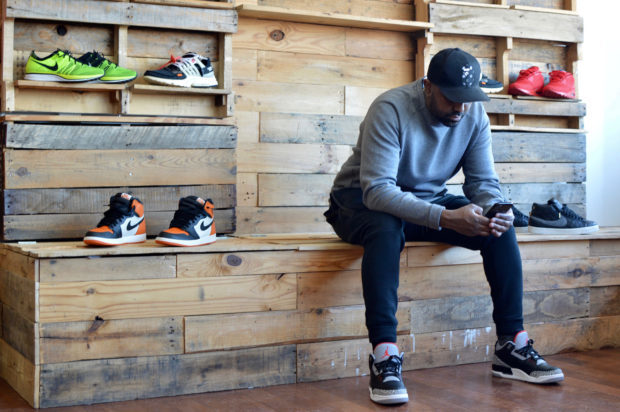 It's been nothing short of a triumphant return for our cult-favorite Starting Five segment this past few weeks. Studiiyo23's Dallas helped us bring the segment back to life after an 18-month hiatus, then PIFF's OG Rob kept it rolling with an exemplary five of his own. Yes, Starting Five SZN is in full swing as the weather continues to warm up and you're afforded more opportunities to to rock your kicks … and today we've got an extra-special Five ready to go for you, courtesy of Studiiyo23 OG Yoseph Tesfay.
Having been a Studiiyo23 team member since the day the store opened and a sneakerhead "pretty much his whole life," Yoseph (or Yoosh as he's affectionately known to many in the Minneapolis sneaker community) has accumulated an extremely impressive sneaker collection, and he was nice enough to let us check out the five pairs he's currently rocking the most, from rare Air Max to pricy pairs from Virgil Abloh and Nike's "The Ten" collection.
Not familiar with how Starting Five works? It's simple: a Minneapolis sneakerhead shows off the five pairs that they're currently rocking the most, and explains what they like about each pair, sometimes even with a little backstory on how they got it/what it means to them. Get it? Got it? Good.
Without any further ado, we present to you Yoseph's Starting Five.
Nike Flyknit Trainer "Volt"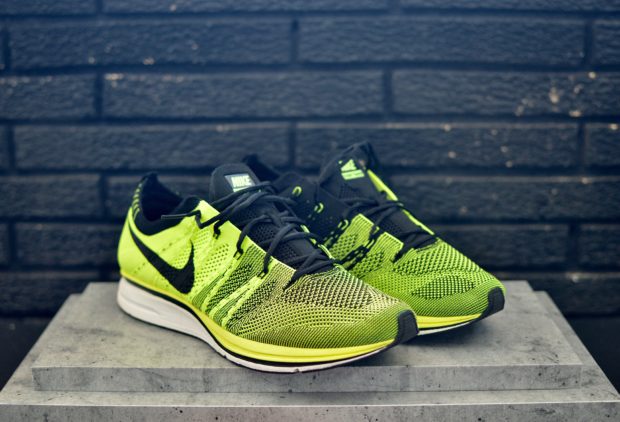 "I don't normally love shoes with neon colors, but the contrast between the volt and black on these Flyknit Trainers is amazing, done absolutely perfectly. They're definitely one of the most-complimented pairs in my collection, often by people who clearly aren't in to shoes which just goes to show how good the design is. From a material standpoint, the lightweight comfort and flexibility offered by Flyknit is still second to none even in 2018 .. and what makes this specific pair even better is that I copped them off a homie for only $80. Talk about a come-up, right?"
Air Max 90 Hyperfuse "Independence Day"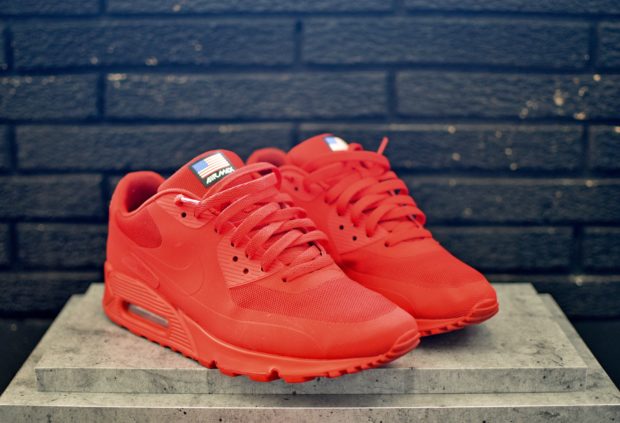 "The 90 is my favorite Air Max silhouette, and I always thought the Hyperfuse models were a great way to modernize a classic. I liked them before the Kanye effect because they were so bold, but after that kicked in I had to bide my time cause the prices were crazy. Thankfully my patience paid off and I was able to scoop a pair for a good deal. I'll never sell these for two reasons: as I mentioned before, I love the silhouette .. and they're just so wearable too."
Nike "The Ten" Air Presto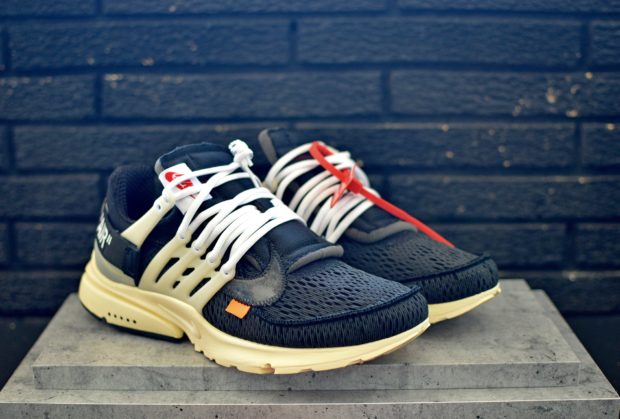 "The Prestos are my favorite pair from The Ten, hands down. The inside-out aesthetic and the skewed swoosh provide a unique look unlike any other, and the bold "AIR" branding on the back is the icing on the cake. The first time I saw these jawns I knew that no matter what the price was I had to have them. Unlike some of the other pairs on this list, I didn't get a good deal on these, but I'm cool with that. I paid the most I've ever paid for a pair of shoes to get these, and I can honestly say that don't regret it one bit.
Air Jordan I Retro High "Shattered Backboard"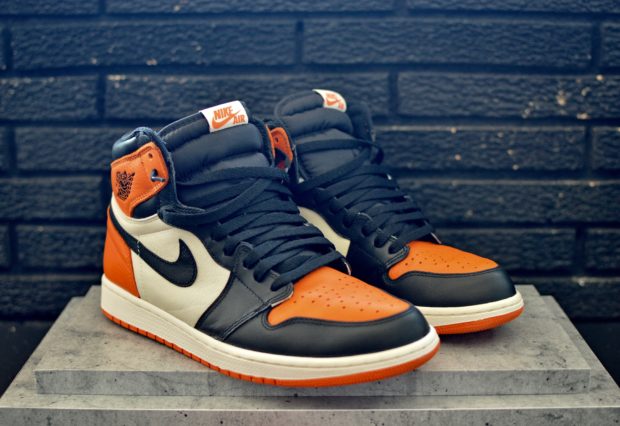 "The Jordan I is my favorite sneaker silhouette of all time, and the first Shattered Backboard is my favorite non-OG I colorway; I love it even more than the Fragment I's. The high top and flat sole make it a shoe that can truly be worn with anything, and the quality is really on point too. I actually sold this exact pair and then got them back, because I simply couldn't deal with not having them in my collection."
Nike x Supreme Blazer SB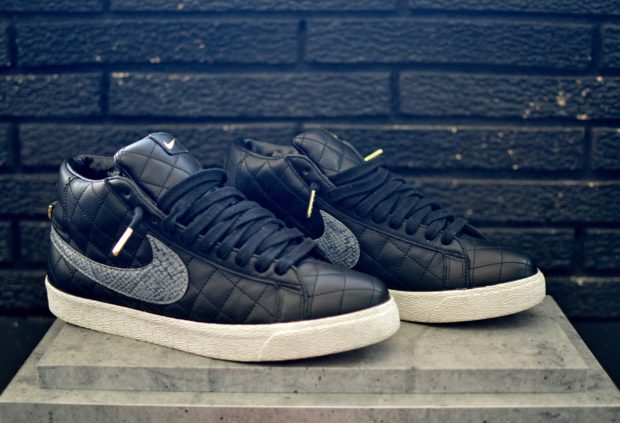 "When it comes to skate shoes, I've always been a Blazer fan over a Dunk fan, . Much like the Jordan I, I loved the flat sole and higher cut on the ankle, and always wanted a more premium-looking pair. The first time I ever saw these in person was when my homie Mike, a real SB OG, was rocking them back in 2010, and I knew I needed a pair right away. The quilted leather is very premium, and I love the Gucci-inspired detailing on the heel as well. All three pairs of these are great, but the black is by far the most wearable. Sorry OG Robby." (editior's note: OG Rob had a pair of the sail Supreme Blazers in his Starting Five) 
What's your favorite pair from Yoseph's Starting Five? What shoe in your collection has the best story/most history to go along with it? What's the most you've ever dropped on a pair of kicks that you had to have, and what shoe was it? Sound off in the comments or hit us up and let us know on Twitter!
Share KicksOneTwo