Trends. Can't live with em', can't live without em'. They affect what we rock on a daily basis far more than we'd like to admit, and Nike is usually at the forefront.
Much like any other industry, trends in the sneaker industry come and go. Remember the LeBron 9 Elite "South Beach"? I'm sure you do.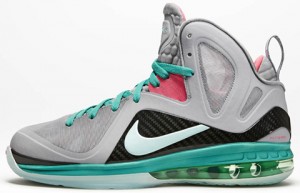 When that shoe popped off the way it did and created such a huge response, Nike wisely jumped all over it and started pumping out kicks with a similar color scheme left and right. The hype was very real for a while, but as hype does, it began to die down. When the "South Beach" Lebron 11 dropped this year, there was little to no reaction from the sneaker community, whom for the most part seemed to be tired of the color scheme.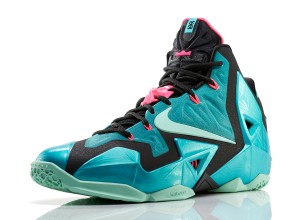 However, as the South Beach trend was grinding its way to the bitter end, an all-new trend was rising: the all-red sneaker.
The origin point of the all-red sneaker craze can be traced to the random release of the Nike Air Yeezy 2 "Red October". One of the most hyped-up shoes in recent memory, the "Red Octobers" brought a whole new colorway craze on full-force.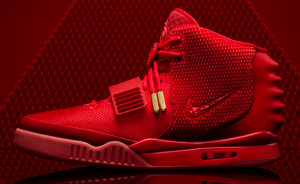 Nike was all over it. Red Yeezy is a hit (Thanks Kanye)? Great, let's pump out more all-red sneakers, like the "Spizike" Jordan 6, the "Infrared 23" Jordan 6 and the KD 7 "Global Game".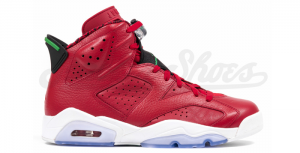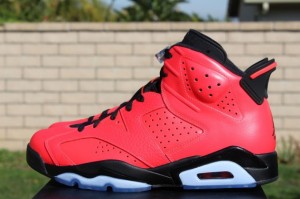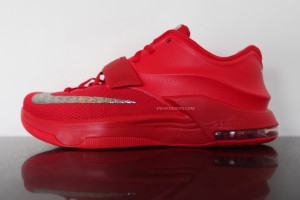 Now where am I going with all this, you might ask? It's pretty simple. I just thought I'd give a backstory to those less educated on recent sneaker trends before I ask one simple question: when will it end?
All-red sneaker fatigue hasn't set in just yet, but when it does, it's sure to be thunderous. As crazy as a dope pair of all-red shoes looks on feet, there's simply no point to owning 4-5 shoes that have the exact color scheme. Nike is the most innovative and creative brand out right now, and we can only hope they hop off the all-red train very soon and hit us with the next fad. (You know it's going to happen. Don't even try to deny it.)
-RDwyer
Disclaimer: It may have not been made clear in this article, but I love me some all-red sneakers.
Share KicksOneTwo