If you run, there's a pretty good chance you've heard of Brooks. They've been in business for over a hundred years, and make all different kinds of great running shoes, from the stable Adrenaline GTS series to the ultra-cushioned Glycerin, to the very lightweight and minimal PureFlow . However, Brooks is now trying to make a foray into a whole new market. That's right, they're coming after the sneakerheads with the Chariot "Merlot".
The Chariot "Merlot" shoe, a collaboration with Boston-based retailer Concepts will be released later today. With retro runners being all the rage in the sneaker world right now, it seems like a smart move. Might as well bring out a classic model, let a well-respected shop with a history of hit collaborations throw a fresh coat of paint and premium materials on it and see what happens, right? Here's an image of the kicks below if you haven't had a chance to see them yet.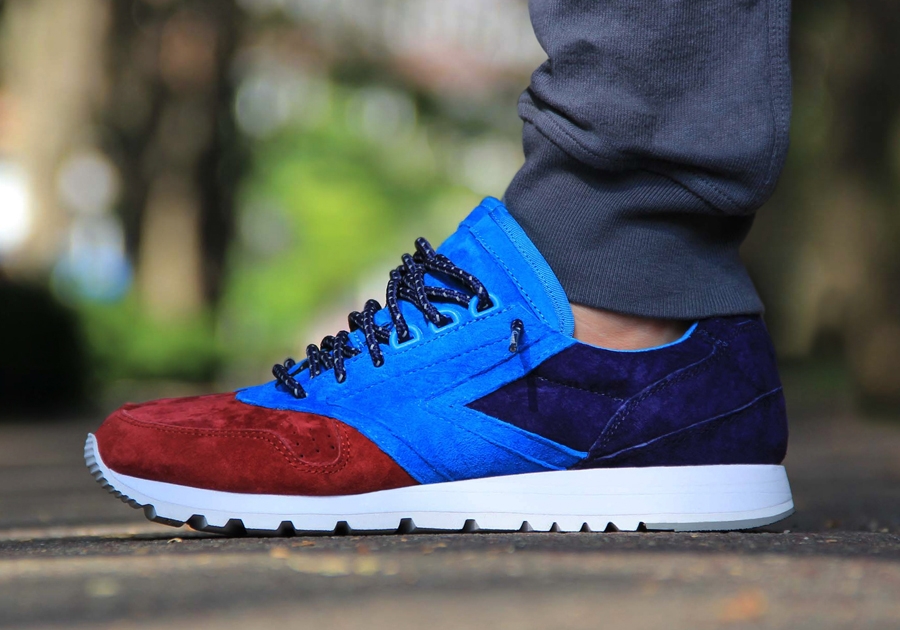 Brooks is making a very smart play here. Retro runners aren't just for sneakerheads. Hipsters, bicyclists, fashionistas and all other types of people love them too. Making a foray into that market could prove very fruitful for a brand that prides itself on its long and rich heratage and reputation for great quality product (two more things that most people love).
We'll get a better read on how successful Brooks's first venture into the market is later today when the shoes actually go on sale (I for one think we'll see them selling out pretty fast), but I'm excited. It's always nice to have more options and brands to work with when you're figuring out what kicks you feel like copping and rocking, and I'd say there's absolutely room for another brand in the retro runner and lifestyle market. We might even get a chance to see some re-released 70's and 80's Brooks basketball shoes! That would really be something.
-RDwyer
Share KicksOneTwo