Earlier this week, the one and only Drake took to Instagram to hand out his own "Hood Grammys". The KicksOneTwo team liked the idea so much, we thought we'd hand out our own awards. Without further ado, we present to you the first annual "Hood Sneaker" awards, both good and bad.
Most Varied Collection: DJ Skee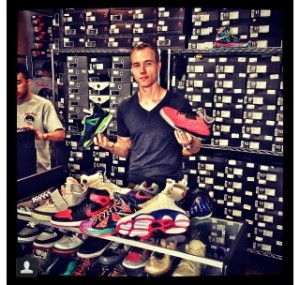 Although several were considered for this first award (Jeremy Guthrie and Wale to name two), the award had to go to Mr. Skee. With a crazy collection of Jordan and Nike models from all areas, there's very few people, if any, in the sneaker game that have a more diverse lineup of kicks than he does.
Best "Sneaker Fashionista": John Geiger
Nobody combines sneakers and high fashion better than John Geiger. As evidenced by his Instagram, he's got crazy designer gear to go along with an array of rare, custom, and early sneakers. When it comes to putting a full outfit together, nobody is really messing with Darelle Revis's manager.
Best Sneaker Youtuber: Tyler Blake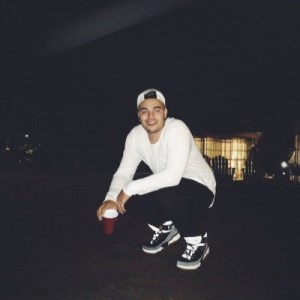 With his giant subscriber base and factual videos, no sneakerhead on Youtube has more pull than Tyler Blake, or TBlake as he's known to his viewers. With close connections at Concepts and Johnny Cupcakes, as well as his own wildly successful sneaker event, the Sneaker Social, Tyler will continue to make waves in the sneaker community.
Most Annoying "Sneakerhead": DJ Khaled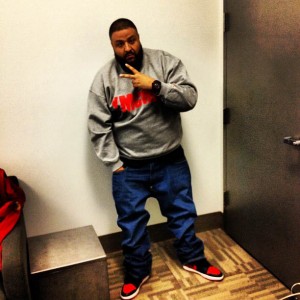 As anyone who's watched his "Sneak Peek" episode will tell you, Khaled has a grating personality. Although he's occasionally humorous, Khaled's general lack of knowledge about sneaker culture and his "war ready" bags full of GR Jordans make him a cinch for this award.
That concludes the first edition of the Hood Sneaker awards. Any categories we missed? Any differences of opinion on the award list? Let us know in the comments below.
Share KicksOneTwo