If you've been on any sneaker sites or Instagram/Twitter at all within the last week, you saw the post. You might have seen it firsthand or you might have seen a post about it, but there's no way around it. You saw the picture of RiFF RAFF holding up a picture of a Jordan V with his logo on the back and promising a retail release. In the event you were completely cut off from society this last week, here's the picture for your viewing pleasure.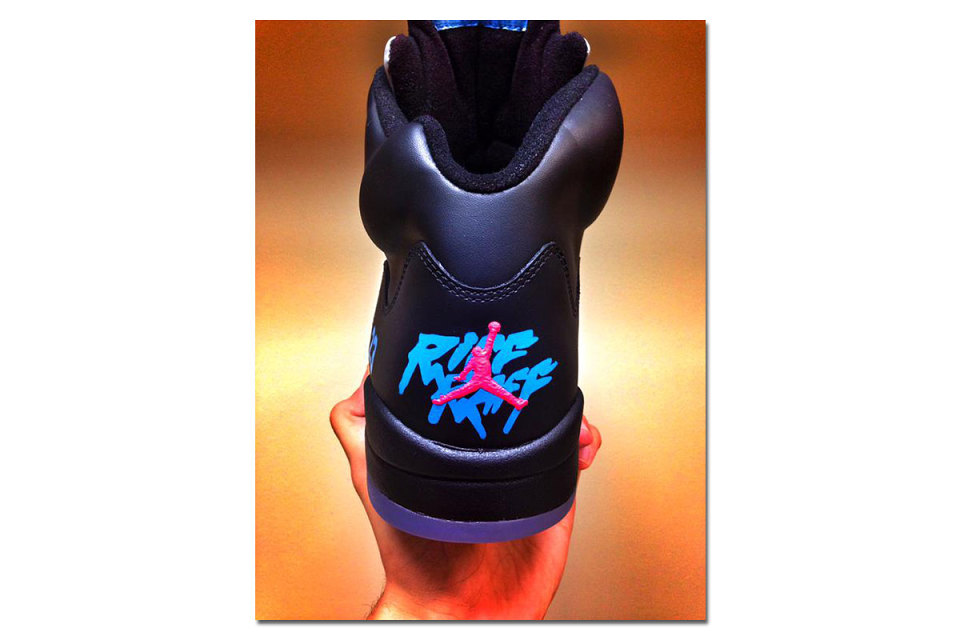 You would think with RiFF's status as a known troll, and the outrageous claims posted in the photo ($750 retail price? Will be on shelves at Foot Locker, Footaction and Flight Club? Comes with a copy of the upcoming Peach Panther album?) that it was an obvious fake, and everyone would just laugh and keep moving.
How incorrect that was. Every site from Hypebeast to KicksOnFire had posts ranging from "RiFF RAFF announces collaboration with Jordan Brand" to (at the end of the uproar) "Jordan Brand denies any collaboration with RiFF RAFF".
Why would seemingly meaningless articles like this matter, you may ask? I'll tell you why. Because they represent a complete and utter lack of anything resembling common sense. What Jordan is $750 retail? None. What shoe is for RETAIL sale at Foot Locker and Flight Club at the same damn time (word to Future)? None. Why would Jordan Brand release such an outrageous product with an outrageous personality? They wouldn't.
I try to not complain about the current state of the sneaker game too much, but this is really awful. These sites are so desperate for new information that they'll snap anything up and post it as a rumor or breaking news. If they took a minute to look at the post or to just step back and clear their heads, I'd hope they would realize RiFF was just doing what he does best: trolling. And if they did realize that and posted their articles anyway, that's just as bad.
My plea to the sites is to chill. When you try so hard to be ahead of the curve you'll wind up behind more often than not. My plea to the reader is to please be more selective about what you read. Don't waste your time reading garbage like that. Everyone with half a brain realizes it was a joke. Force these great websites to bring you higher quality content.
I will say, a small part of me wishes the shoe would see a release. Who wouldn't love some RiFF RAFF Jawwwdinz on feet?
-RDwyer
Share KicksOneTwo