Everyone enjoys stepping out every once in a while. Some might do it almost every night, some may do it a few times a month, and some may do it every few months. But as any sneakerhead will tell you, it can be tough to pick out the right pair of kicks for your bar trip.
You want something that looks fresh, but you don't want to break out something too crazy because there's a good chance they'll get trashed. As the KicksOneTwo staff are big fans of having designated shoes for going out, we thought we'd share them with you to help out your "bar rotation", if you will. Without further ado, here are three of the best bar shoes on the market.
1. Converse Chuck Taylor High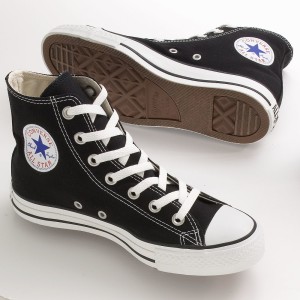 There's a pretty damn good chance you already own a pair of two of Chuck Taylors. Well you're in luck. They're the perfect bar shoe. They're cheap, work with pretty much any outfit, and actually look better with a little grime and dirt on them. Rocking these out is a home run every time.
2. Palladium Baggy Canvas Boot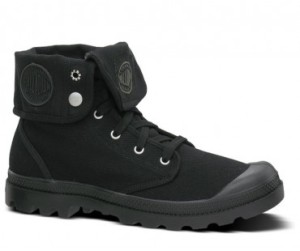 Ok, so this is technically a boot and not a sneaker, but since it's canvas, it's close enough. The Palladium Baggy Canvas Boot is a home run for anyone who wants the style of a boot without the bulk, or anyone who wants to try to take the extra step to be classy. They're lightweight and comfy, and since canvas (especially black canvas) is pretty easy to clean, you can't go wrong rocking these the next time your'e stepping out.
3. Puma Suede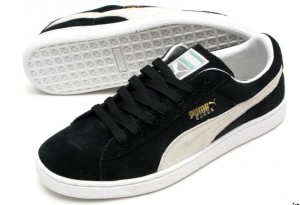 Classic kicks are always a solid bet, and any color of the Puma Suede is always a safe bet. All you have to do to keep the suede from getting messed up is hit them with a little protector, and you're good to go. And the best part? If you do beat 'em, it's only $60 for another pair! Can't go wrong rocking these to any bar.
That wraps up the list! Hopefully your eyes were opened to a few new options for the next time you go out! Maybe you can even try one of these pairs out this weekend.
-RDwyer
Share KicksOneTwo