Air Jordans. The most famous basketball sneakers of all time….and arguably the best. There's no sneaker that has more history and prestige. Classic models are plentiful through the 30-year lineage of the brand, and sneakerheads seem to love them more and more with every passing year.
However, even the best fall down sometimes. Some signature Jordans are not so desirable. Not all designs are absolute home runs. There's been a fair share of whiffs as well. With that in mind, I present to you the five worst Air Jordans. If there's a best, there's got to be a worst as well, and these are the least desirable in my opinion.
5. Air Jordan 16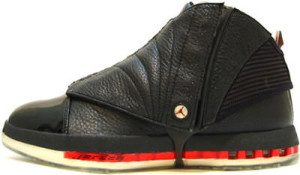 An early 2000's swing and miss. The first Jordan in over a decade to not be designed by Tinker Hatfield, the Jordan 16 attempted to fuse together parts of his most famous models. Designer Wilson Smith thought it would be a good idea to put a shroud over the upper…..and boy, was he wrong.
4. Air Jordan 19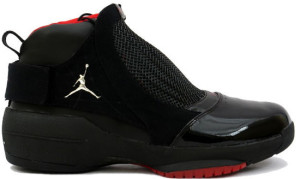 Jordan Senior Footwear Designer Tate Kuerbis wanted to make a shoe inspired by the most deadly snake in the world, the black mamba. Nope. The fact that these were a great hoop shoe (full Zoom Air cushioning aside) doesn't hide the fact that they're not the best looking. The industrial braided sleeving looks flat-out goofy.
3. Air Jordan 2009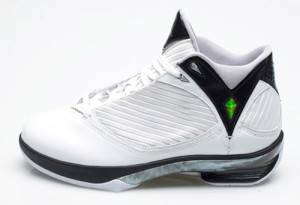 When Jordan Brand left behind numbered signature models in 2009, they might have accidentally left behind some of their mojo as well. The carbon fiber midsole was a nice idea, but just flat-out didn't work on a basketball shoe. The elevated heel was just not a good look either.
2. Air Jordan 2010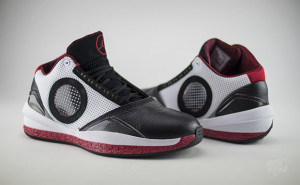 2009 and 2010 were rough years. The TPU window on the upper of the 2010's was cool in theory, but looked odd on the court, and took eyes off what was a well-designed, simple sneaker.
1. Air Jordan 15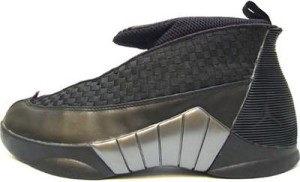 And here we are at #1. The worst of the worst, the Air Jordan 15. The first shoe to be released after Michael's retirement, these didn't sell well when released, and they wouldn't sell now. The giant gap on the top of the sneaker is flat-out ugly, and the whole silhouette looks like it was thrown together from a bunch of random sketches. Not Jordan Brand's finest moment.
So there you have it. The 5 worst Air Jordans of all time. Did I miss something? Do you think one or more of these shoes doesn't belong on the list? Let me know in the comments or on Twitter. I'm always up for a discussion.
Sidenote: I don't detest any of these shoes besides the 15, but if there's a best then there's gotta be a worst too. A top 5 will be coming later this week. Fear not, both ends of the spectrum shall be covered.
-RDwyer
Share KicksOneTwo