We've addressed the worst, now it's time for the best.
You read the title right. The five best Air Jordans of all time, in order from my 5th favorite to my all-time favorite. Without further ado, let's get to it.
5. Air Jordan XII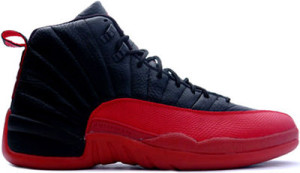 Starting the list off is the Jordan XII. MJ lost the NBA MVP to Karl Malone in the closest race in NBA history while rocking these shoes, but he did capture his 5th championship and 5th Finals MVP. The XII's are a simple, understated shoe, so there's a colorway for everyone.
4. Air Jordan IV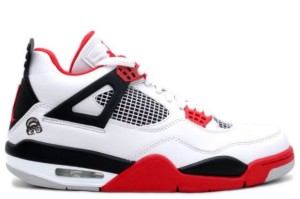 It's fitting that the Jordan IV occupies the #4 spot on this list. The midfoot straps and netting were ahead of their time, and still look just as dope today. IV's are great with both shorts and pants, and will always be in style.
3. Air Jordan V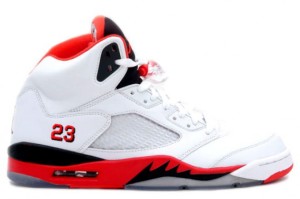 Inspired by a P51 Mustang fighter plane, the Jordan V took inspiration from the shark teeth often painted on the front of the infamous plane with the shark teeth-esque design on the midsole. It was also the first Jordan to feature an icy translucent outsole, which is used on several models today.
2. Air Jordan III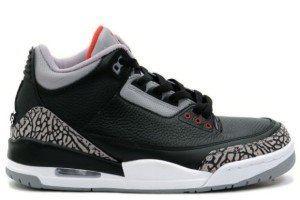 The shoe that takes the #1 spot in the hearts of sneakerheads around the world takes the #2 spot on my list.  The first Jordan to feature a visible air unit, it also introduced the sneaker world to elephant print, a design that's been used on hundreds of sneakers since. At once timeless and innovative, the III is an absolutely fantastic sneaker.
1. Air Jordan I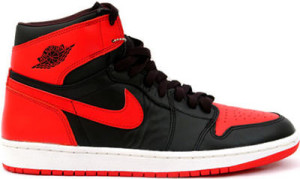 If you know me at all, you knew the Jordan I would be the #1 sneaker on this list. Along with Kanye's College Dropout, this is a great example of the first project being the best. The I was banned by the NBA (you know the story), and since those fateful days in 1985, it's become popular all around the globe, with everyone from skaters to fashionistas rocking it heavy. Nothing will ever replace it at the top of this list.
That wraps up the top 5 Air Jordans of all time. I'm sure you have a strong opinion on this subject, so feel free to drop it in the comments or hit me on Twitter! I'm always down to discuss Jordans.
-RDwyer
Share KicksOneTwo