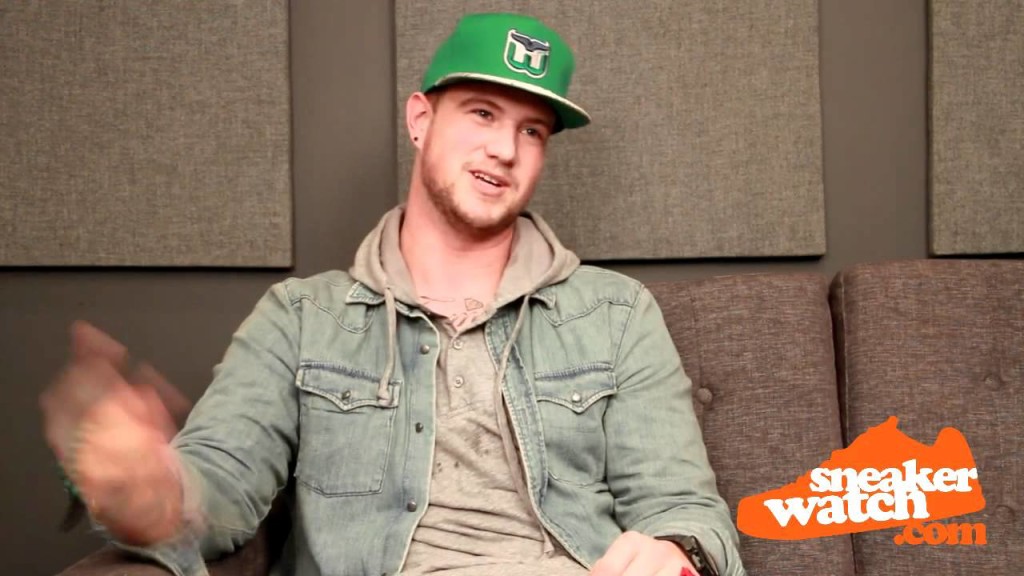 "Influencer".
It's a word that's thrown around a lot in the sneaker game nowadays. Anyone who "influences" almost any amount of people to buy a specific sneaker, rock with a certain brand, or move in a specific direction is considered an "influencer".
Although some of these "influencers" might have a questionable reach, one who cannot be questioned is John Geiger, manager of All-Pro cornerback Darrelle Revis and sneakerhead extraordinaire. What sets Geiger aside, you might ask? Simple, his love for two things: Air Force I's, and customizing his shoes.
Let's start with the Air Force I's. One of the hottest shoes on the market in the 00's, the AF1 isn't having such an easy go of it nowadays. Although it's rocked by rappers like A$AP Rocky, it doesn't enjoy the cultish cool guy status that it used to. Geiger doesn't seem to care. He proudly rocks the shoe on what seems to be a day-to day basis, and always swears by a pair of all-whites, even with all the Jordans he's seeded. You've gotta respect a man who rocks what he likes.
"So the man loves his Air Forces….that's great" you say. "Why does that grant him such influence?" Well, there's a whole other part to the story that we haven't touched on yet. That's Geiger's knack for dreaming up some of the best customs in the game.
He's teamed up with legendary customizer the Shoe Surgeon for several AF1 customs, everything from the Supreme "Fuck" print all over a pair of all-blacks to his recently released (and ridiculously priced) "Misplaced Check" AF1's, which retailed for $500 each and were limited to 50 pairs. Although opinions were divided on the shoe, the design couldn't be knocked, as it was something that hadn't been seen before.
So next time you're throwing out the "influencer" tag, think of someone like Geiger before you do. Remember, you want to keep an eye on someone who does their own thing and likes what they like, not what others tell them they should like.
-RDwyer
Share KicksOneTwo