It's that time of year again.
Soundset, the annual Rhymesayers-hosted hip-hop festival boasting performances from the likes of J. Cole and Big Sean is this Sunday. As always, there's a pre-party and an afterparty.
But the pre-party is a little different this year. KicksOneTwo homies BLVCK SPVCE will be performing at First Ave with several other artists.
We'll let you know right now: If you've never been to a BLVCK SPVCE show before (or even if you have), this is one you can't miss, as they're guaranteed to tear the roof off the building. Check the flier below for more event info, and be sure to grab your tickets today.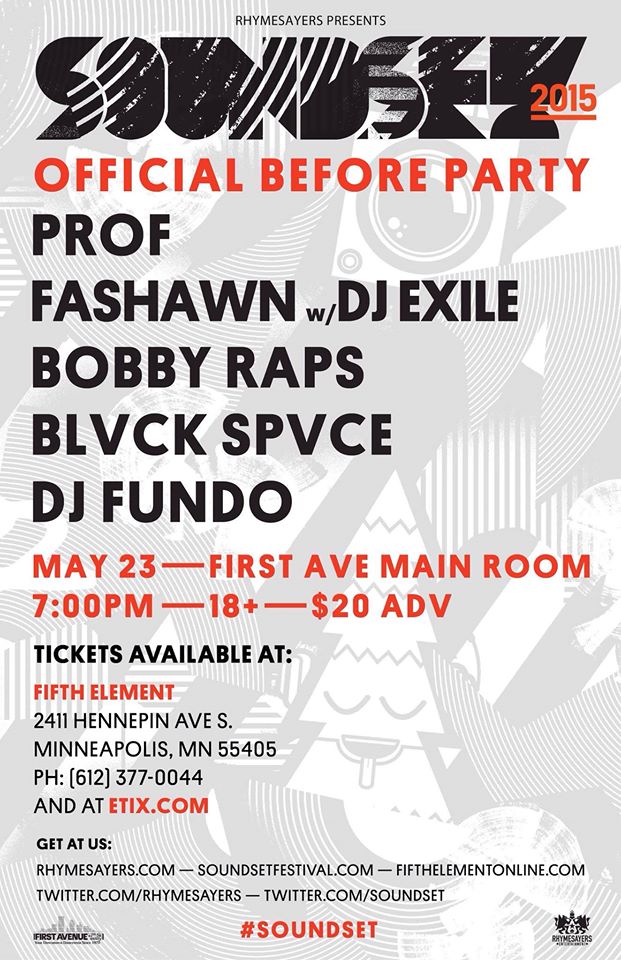 Share KicksOneTwo