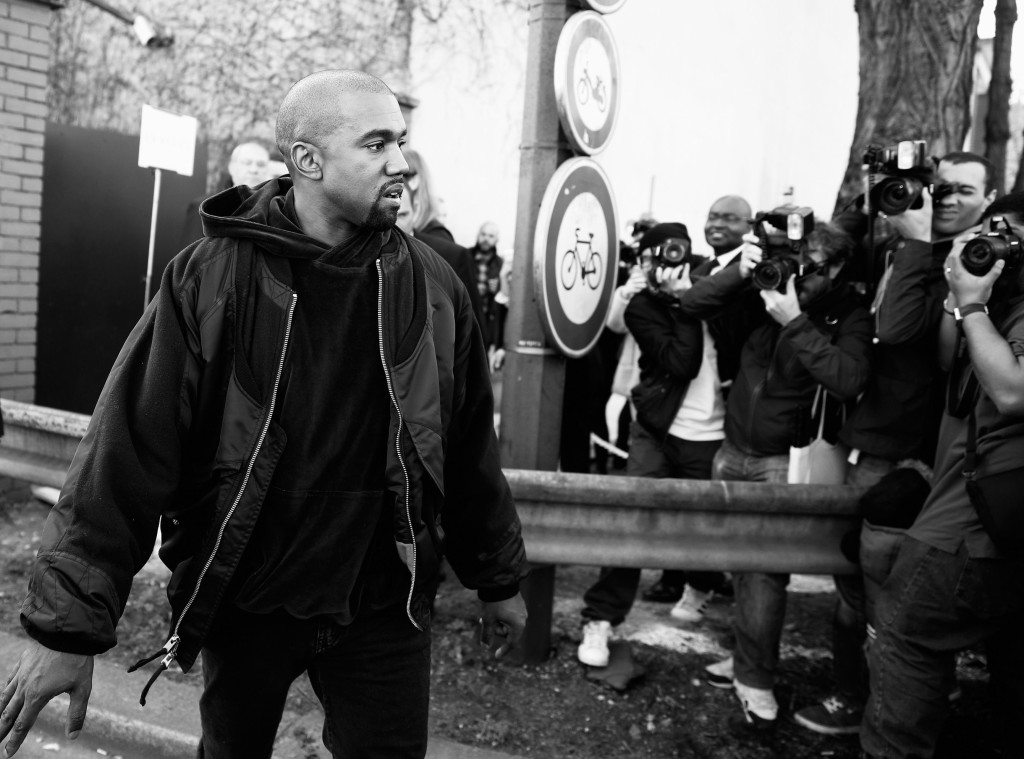 Maybe you love him. Maybe you hate him. Maybe you think he's a genius. Maybe you think he's a blithering idiot.
Yes, we're talking about Kanye West here, more specifically the shoes that he's designed. His influence reaches far and wide over the sneaker landscape, and every single shoe that he's put out has sold out almost instantly. There's few others that have the level of sway (YOU AIN'T GOT THE ANSWERS!!!) Yeezy has in the sneaker game, and as so, it's only right that we rank his sneaker collars, from worst to best. We'll even provide a little background info on each shoe for those who might not know their stories. Keep in mind we're ranking the individual models (both signature shoes and collars), not the specific color ways. It's also our personal opinion, so feel free to agree or disagree as you see fit. Let's get it!
10. Reebok S. Carter CL Low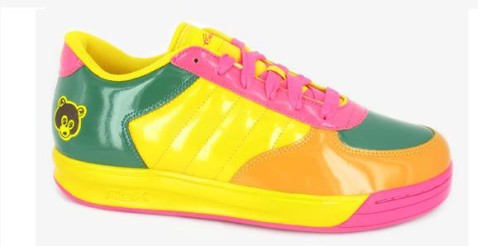 First shoe, worst shoe. Remember Jay Z's S. Carter Reeboks? Didn't think so. Back in the 00's streetwear was all about bold and bright colors and that combined with patent leather…yuck. This shoe is a reminder that even legendary creatives like Kanye don't hit the nail on the head every time.
9. Louis Vutton Mr. Hudson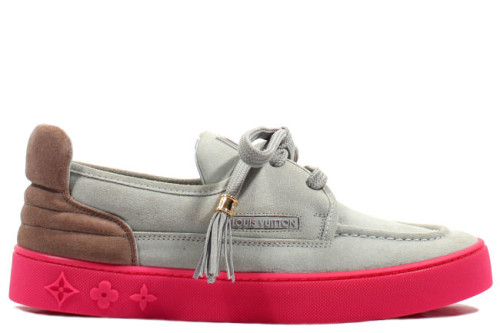 The LV "Mr. Hudson", named after (at the time) recent G.O.O.D. Music signee Mr. Hudson took all the accents a classic high-end loafer was known for and added the heavily padded heel Kanye threw on all his LV collabs along with a flamboyant colorway that was in tune with his preppy style at the time. These haven't aged as well as most of the other models on this list, but are still a unique and highly collectable shoe.
8.  Bapesta FS "Dropout Bear"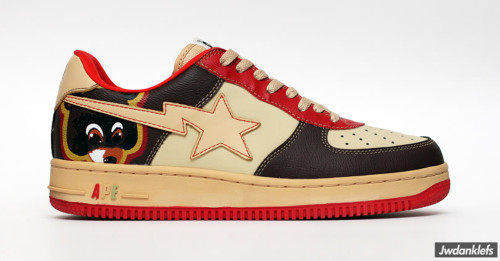 Right time, right place. Kanye collaborated with Bape for this "Dropout Bear" colorway of their classic (totally stolen from Nike's AF1 but whatever) Bapesta at the height of the Bape craze in the mid 00's. Although not as innovative as most of his later releases, when two movers and shakers in street culture come together to create something dope, you've got to pay homage.
7. Nike Air 180 "College Dropout"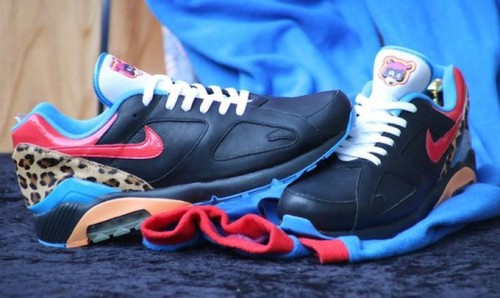 Did you know that this Air 180 was Kanye West's first ever sneaker project? Have you ever even seen these before? A whimsical mishmash of colors and patterns (a well-done nod to Kanye's personal style at the time) and Dropout Bear branding on the tongue and insole make for a very solid (if not groundbreaking) first sneaker project.
6. Nike Air Yeezy 1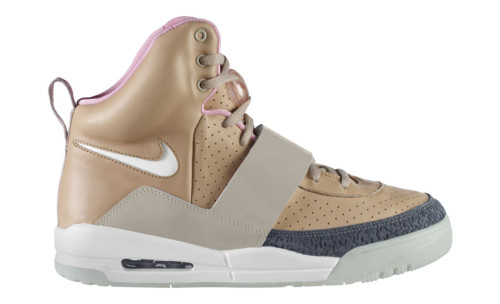 Few shoes threw the sneaker world into more of a frenzy in the late 00's than the Air Yeezy 1. When Kanye debuted a sample colorway at the 2008 Grammys (and performed a heartfelt rendition of Hey Mama to honor his recently deceased mother), sneakerheads went crazy, and when the shoe released in 09′ it was absolute pandemonium. The shoe managed to build on what Kanye had accomplished with Louis Vutton but step away into new and uncharted territory at the same time. Although it's not nearly as groundbreaking today as it was when it released, you've still gotta respect the impact the Yeezy 1 had on the sneaker game as a whole.
5. Adidas Yeezy Boost 750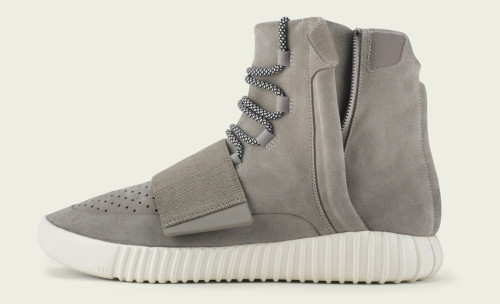 Kanye's first signature model with Adidas garnered mixed reviews when it first released, but the hysteria surrounding it was just as real as it had been with any of his other releases. Although some may say that the 750's look like an overdone cross between a sneaker and a boot, it's really a clean high top with no branding that looks like it could have come from one of the high-end designers that Kanye draws inspiration from. Just yesterday he was spotted in a black pair for the first time ever, and they looked just as dope (if not more so) than the original grey color way.
4. Louis Vutton Jasper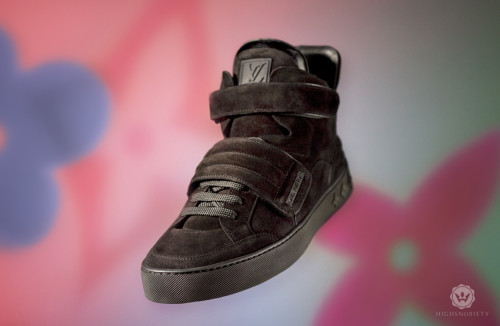 Named after Kanye's barber and good friend IBN Jasper, Kanye's final collab sneaker with Louis Vuitton was everything a luxury high-top sneaker should be, with a super-premium suede and leather and the first sighting of the large straps that would go on to be placed on several of his other signature models.
3. Adidas Yeezy Boost 350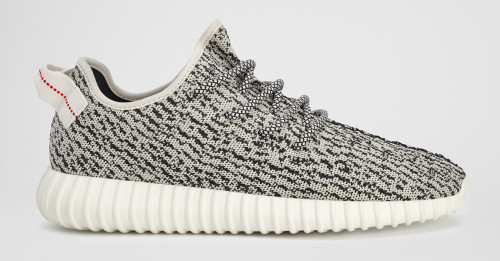 "It looks like a Roshe" you might say. Well you're wrong. Roshes aren't even close to being in the league of the Yeezy 350 boost. Running-inspired aesthetic aside, this minimal (one piece Primeknit upper) and comfortable (full length Boost foam) low-top sneaker is everything that's right about sneaker design in 2015. It takes a trend and pushes it forwards while remaining true to the designer's core aesthetic. What more can you ask for? The grey and black pairs have both been a hit, and the images of the all-white pairs that have hit the net seem to have hit the spot with many sneakerheads as well. Some of Ye's best work to date.
2. Louis Vutton Don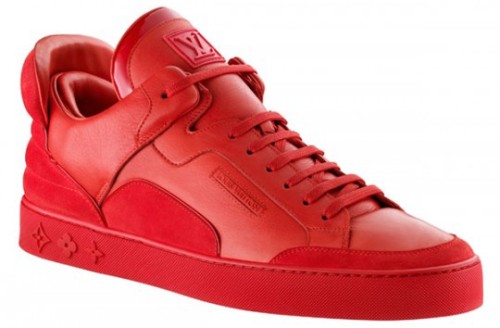 The Hudson was named after Mr. Hudson. The Jasper was named after IBN Jasper. Give yourself ten points if you figured out that the Don was named after Don C, he of luxury snakeskin-brim strap back fame. The design is fairly straightforwards compared to the other two sneakers Kanye designed with LV, but sometimes simplicity is key….and this was the first sneaker Kanye released in the infamous all-red colorway, which has changed the sneaker world.
1. Nike Air Yeezy 2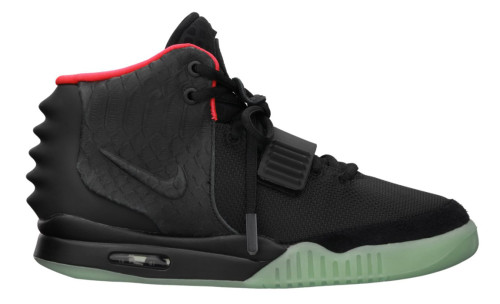 Nothing else could take the top spot. You could find several people that would argue the hype surrounding the Yeezy 2 catapulted the sneaker game's popularity skyward (from 2012 when the first two color ways dropped to 2014 when the "Red Octobers" finally released, there was no more popular shoe on the market) and lead to the rampant reselling we see in the game. The shoe would be #1 based on its pure cultural impact alone, but the design (an Air Tech Challenge 2 sole combined with a technical mesh toe box and reptilian-textured paneling) stands up to the test of time and still looks just as fresh today as it did back when the shoe originally dropped. #1 with a bullet.
There you have it. Kanye's signature shoes from worst to best. Air Yeezy 1's ranked too low? 350 Boosts ranked way too high? Sound off in the comments or on Twitter and let us know! It's always YZY SZN here at KicksOneTwo.
Share KicksOneTwo