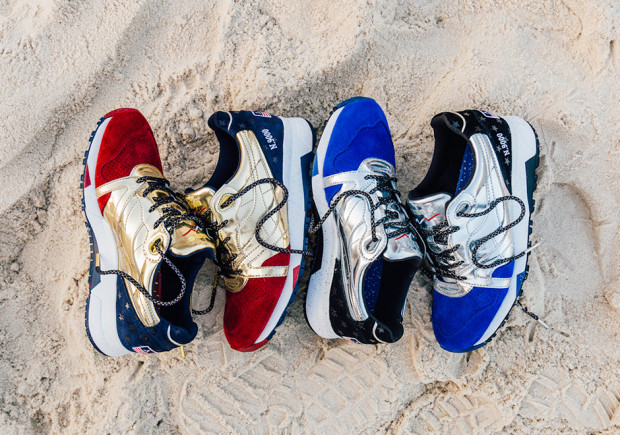 Take a deep breath. Now exhale. You made it through another workweek, and the glorious weekend is upon you. And a glorious weekend it certainly is, as it's full of fire kicks every way you look. Since there's a lot of options we're ranking our favorites, so without further ado, here's the top 5 sneaker releases this weekend.
5. Concepts x Diadora N9000 "Concepts Pack"-Today, $N/A
Concepts and Diadora wanted to pay homage to Frank Sinatra and the Rat Pack on a classic sneaker with this collab, and they did just that. The black and white blocking is done very tastefully, and the red top eyelet adds just a little extra steez. Another great runner collab from Boston's best.
4. Socal Status x Diadora "Rio Olympic Medals Pack"-Today, $200
Two Diadora N9000's in a row? Yup. Social Status put their spin on the iconic model with these two pairs inspired by (you guessed it), Olympic medals. Although the silver jawnz are fly, we're partial to the gold pair.
3. Burn Rubber x Reebok Phase 1 "Detroit Playas"-Today, $N/A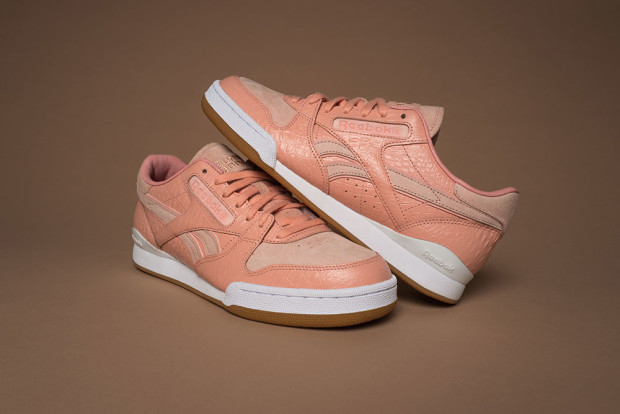 Some Reebok fans would argue that Burn Rubber and Reebok are like the Biggie and Puff of collabs. Those people are in luck, as their latest collaboration is paying homage to Biggie's birthday. Remember when B.I.G. said "Stink pink gators, my Detroit players" in Hypnotize? That's what inspired these kicks. Great design and a cool backstory makes them a must-cop.
2. Air Jordan I Retro High OG "Letterman"-Today, $160
You already know that if there's a dope Jordan I, it'll be high on any list of ours, and these "Lettermans" are no exception. Inspired by a tracksuit MJ wore during an appearance on Letterman's show, the shoe sports a clean red and blue colorway, and dope "on air" insoles. What's not to love?
1. Supreme x Nike Air Max 98-Today, $175
If a shoe's going to be ranked in front of a Jordan I on one of our lists, it's got to be a banger, and the "Sail" colorway of the Supreme x Air Max 98 is just that. There's a good chance you struck out on Thursday when they dropped on Supreme's website, but at least you get another chance to cop today courtesy of Nike. Although all four colorways are dope, the snakeskin with the silver is just way too wavy. Easy winner for this weekend.
What's your favorite pair of kicks dropping this weekend? Is it one of these 5 or something else altogether? Let us know in the comments or on Twitter, check our Facebook page for daily updates, and, as always, be sure to follow us on Instagram for all the fire sneaker pictures you can handle.
Share KicksOneTwo