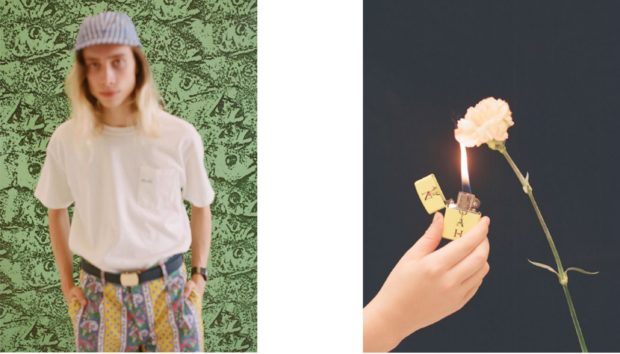 We love Noah here at KicksOneTwo.
The New York-based brand founded by former Supreme creative director Brendon Babenzien offers everything you could ask for: a refined and consistent aesthetic inspired by the sea, music, and New York's culture (we spot cues from Babenzien's time Supreme and 90's Polo in the designs as well), tasteful collaborations that are meaningful both to the people behind the brand and their core audience (The Cure, Dover Street Market), excellent quality (you can check out an extensive archive of all their fabrics here) and a great deal of transparency behind how the products are made and why the price points are what they are (Babnzien once penned an in-depth article explaining exactly why their Two-Tone Parka cost $448).
So needless to say, we were extremely excited when Noah announced their S/S '18 collection would be releasing soon, and even more excited when Highsnobiety offered an in-depth behind-the scenes look via their Instagram story at the Noah store in SoHo, freshly stocked with brand-new product that won't be hitting the brand's webstore for a few more weeks.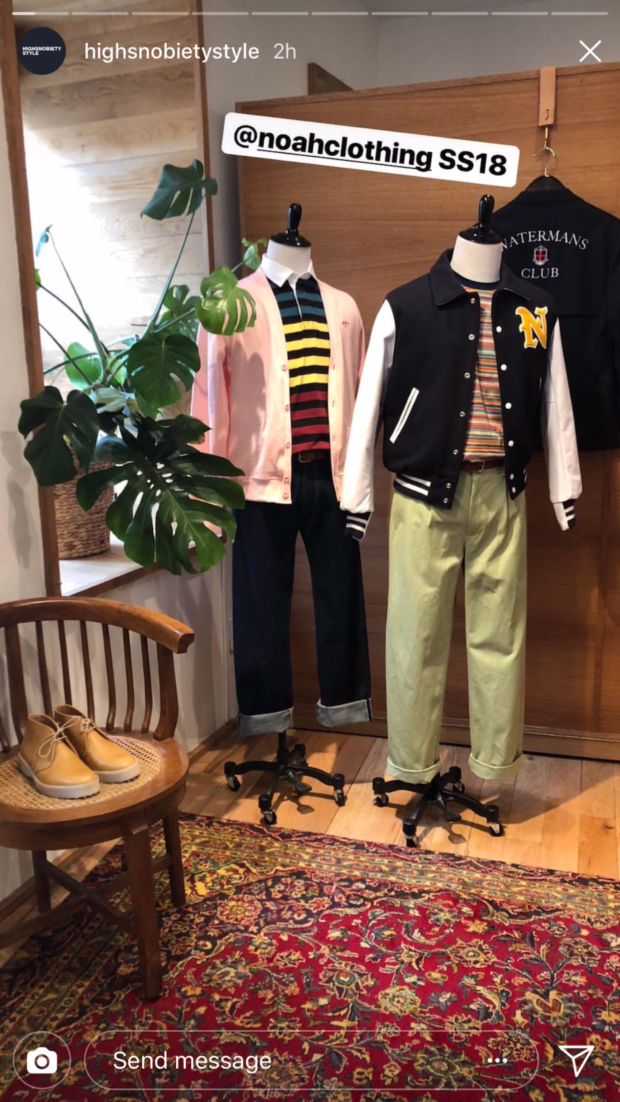 Striped shirts and straight-leg pants, two Noah staples that have found a place in almost every collection were on display in the first still from the preview, along with a new varsity jacket featuring a sailor-style collar.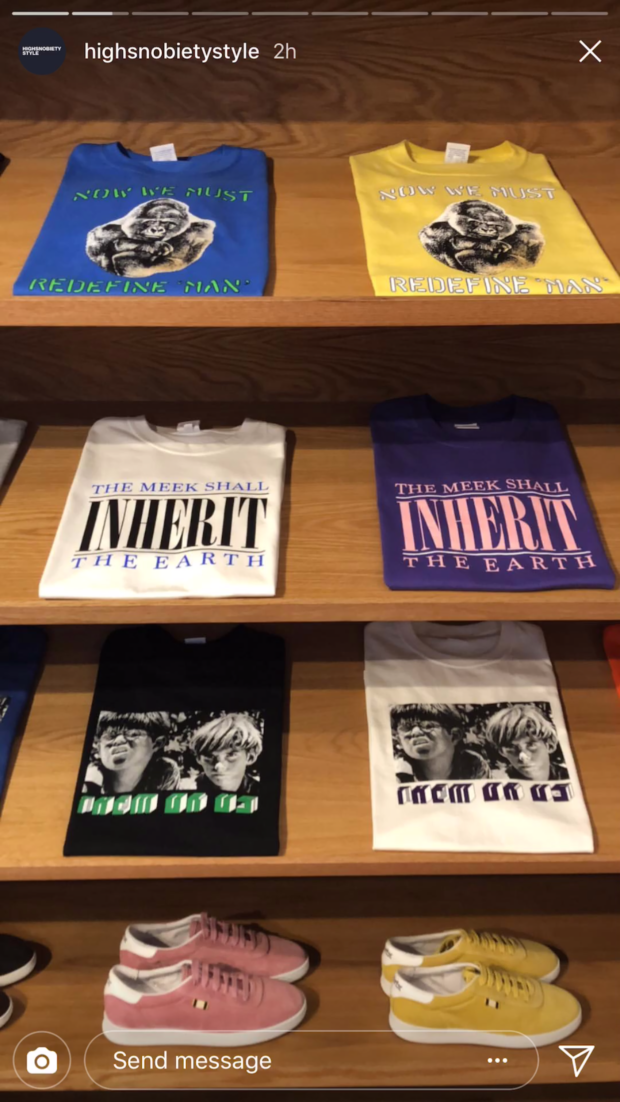 You can't have a great brand without great t-shirts, so graphic tees are another quintessential part of any Noah release. A few new styles were spotted in the next slide (the purple "The Meek Shall Inherit The Earth" is our personal favorite), along with Aprix sneakers designed by Babenzien.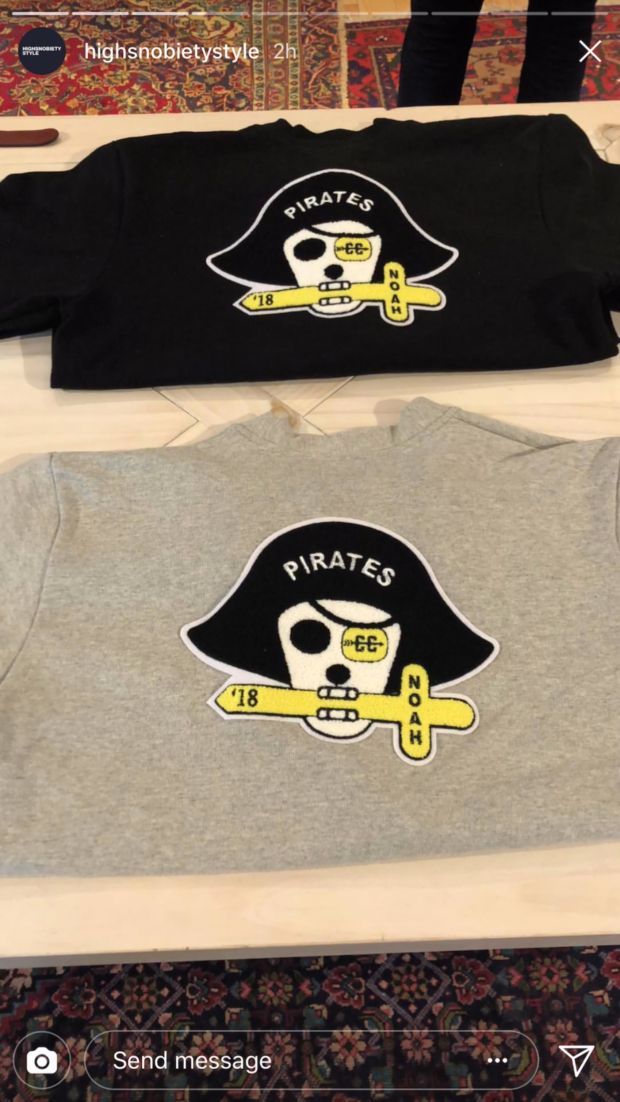 Cardigans embroidered with a brand-new American traditional style "Pirates" patch also made an appearance in grey and black. There was also a soft clamshell pink colorway that made an appearance later in the coverage, which was arguably the most androgynous piece in the entire collection (we're 100% for androgynous street fashion).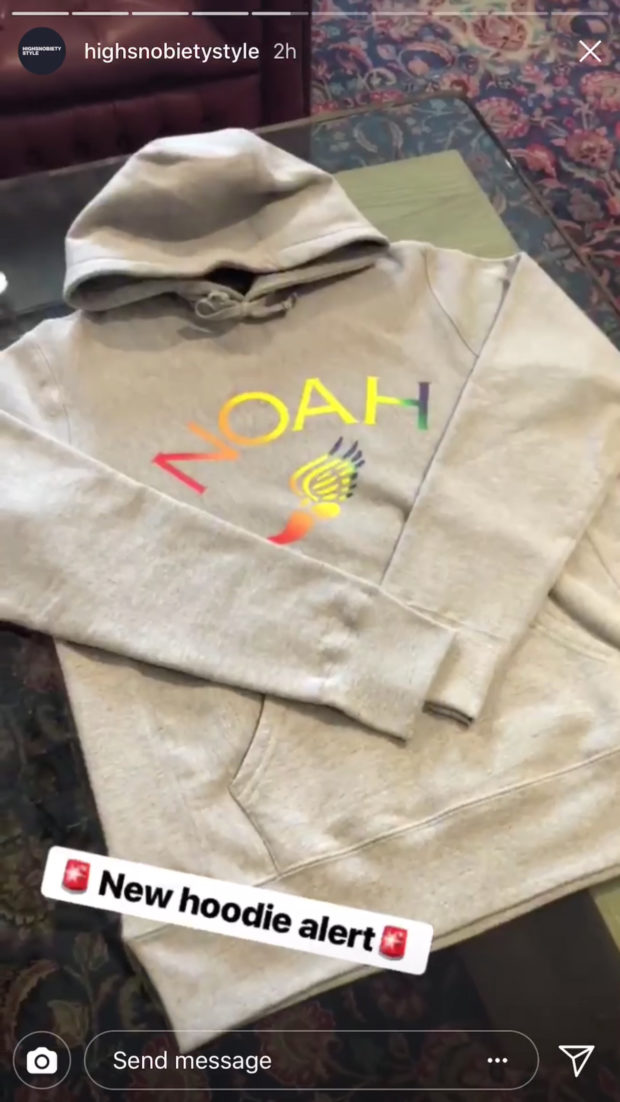 The classic "Winged Foot" logo made a return to the collection, this time in a rainbow gradient on both a white and a grey hoodie. A bright take on a staple Noah sweatshirt, the gradient lends a little extra pop to a normally understated piece.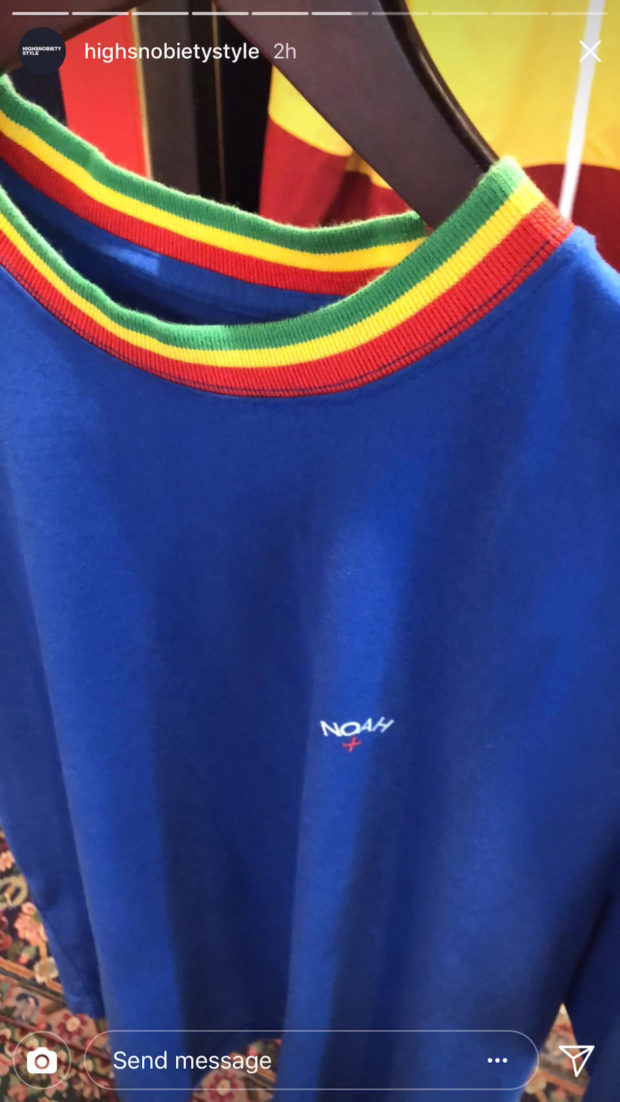 A blue tee featuring a gradient-striped neck was our personal favorite item shown the preview. Noah has always been know for their stripes and the extra attention they give to the little details, and those two things came together flawlessly on this tee, a piece that can find a spot in anybody's spring/summer wardrobe.
Three new styles of patches (Bad Brains, Minor Threat, and Youth Crew straight-edge) were a welcome addition to Noah's S/S '18 collection as well. Anyone who's set foot in the flagship store has seen the expansive patch wall to the right of the entryway, so it's only right that Noah worked a few into their most recent collection as well.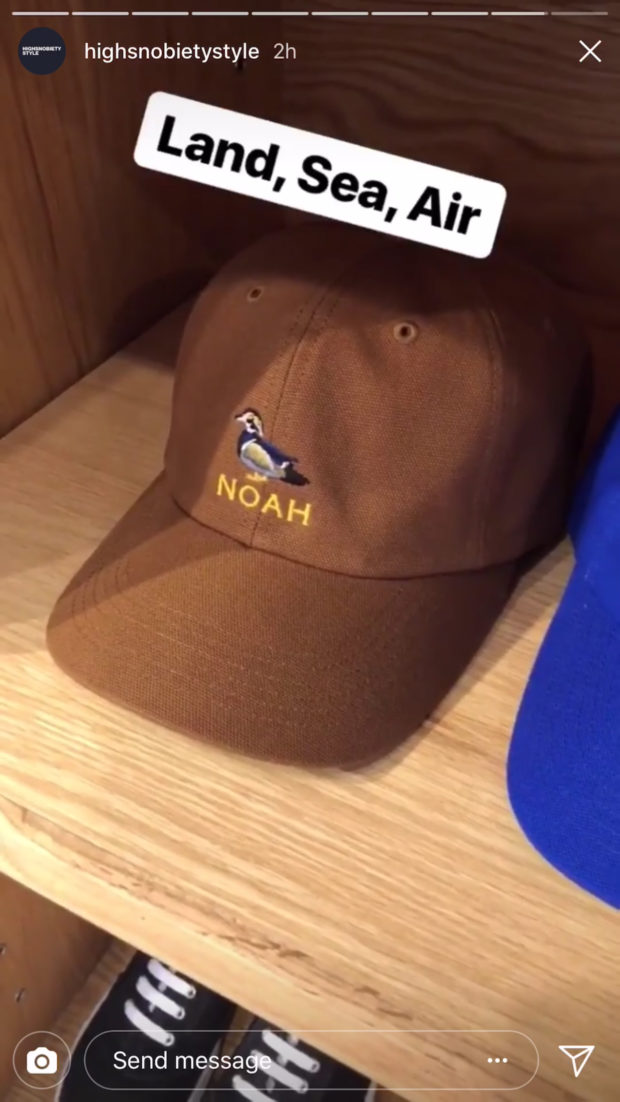 And finally, what would a new Noah collection be without a few hats? "Sea" "Air" and "Land" hats were all displayed, each featuring an animal from the respective environment. It was a tough call to make, but we'd have to say this this blue "Sea" hat featuring a giant squid  was our favorite of the bunch.
With their new collection, Noah has once again managed to prove that they're the rare brand able to offer something for everyone . From gracefully aging skaters to new-jack streetwear kids who just need a fresh new graphic tee or hat, Noah offers pieces that can be worked into any wardrobe. We'll have to wait and see what makes up the rest of the collection, as no official lookbook has dropped yet, but if the rest of the pieces are anywhere near as dope as the ones showcased this week, we're in for yet another great season. Start saving up your money now … it's gonna be an expensive next few months. Want to experience all the pieces once again? We've included the whole IG story segment below for your viewing pleasure.
What's your favorite piece from Noah that's been debuted so far this season? Do you have any predictions on what else we might see from them in the next few weeks? Sound off in the comments or hit us up and let us know on Twitter!
Editor's Note: All images/video courtesy of Highsnobiety. 
Share KicksOneTwo