My name is Jahmade John, I'm 20 years old, and I really, really like sneakers. There's no way I can give you guys the whole run down of my 6 years doing this thing that I love in a quick "about me" piece but Ill give you guys a little background information about my obsession that started back in 2008.
The first sneaker I ever bought with my own money was the Nike SB "Tie Dye". I've got a lot of respect for a lot of different designers, so I can't give you guys a favorite off the top of my head, but I can list  a top 3 (in no particular order)
If I could only wear 1 shoe for the rest of my life it would be a Nike SB dunk, hands down. My favorite sneaker I own (and also my greatest sneaker accomplishment) is a pair of Send Help 2 dunk highs that I actually got signed by Todd Bratrud himself last year at an art show he had at Familia Skateshop in uptown Minneapolis. As far as my favorite sneaker brand, I'm definitely a Nike man. But don't get me wrong! I love Air Jordans, Asics, and New Balances also. I don't really discriminate against a dope pair of kicks.
As far as writing goes don't expect to see much on my behalf. My role lies more on the creative side of things, from photos to fresh new ideas. You guys can expect to feel a lot of my energy in the projects we are planning on presenting. We want to bring a quality representation of what the local music and fashion scene is like in the twin cities, as well as work together to get the word out about how dope our culture is to other people and other places. Outside of being a website (blog, virtual outlet to how we feel about the culture we're all so immersed in) you can expect to see a lot of photos, listen to a lot of good music and read a lot of quality writing.
All I want to do is create and work on something we're proud of, and eventually make something great. Ironically I have get back to work (Ross and I both work 40+ a week. The grind is real!) but you'll be hearing from me soon.
-JJohn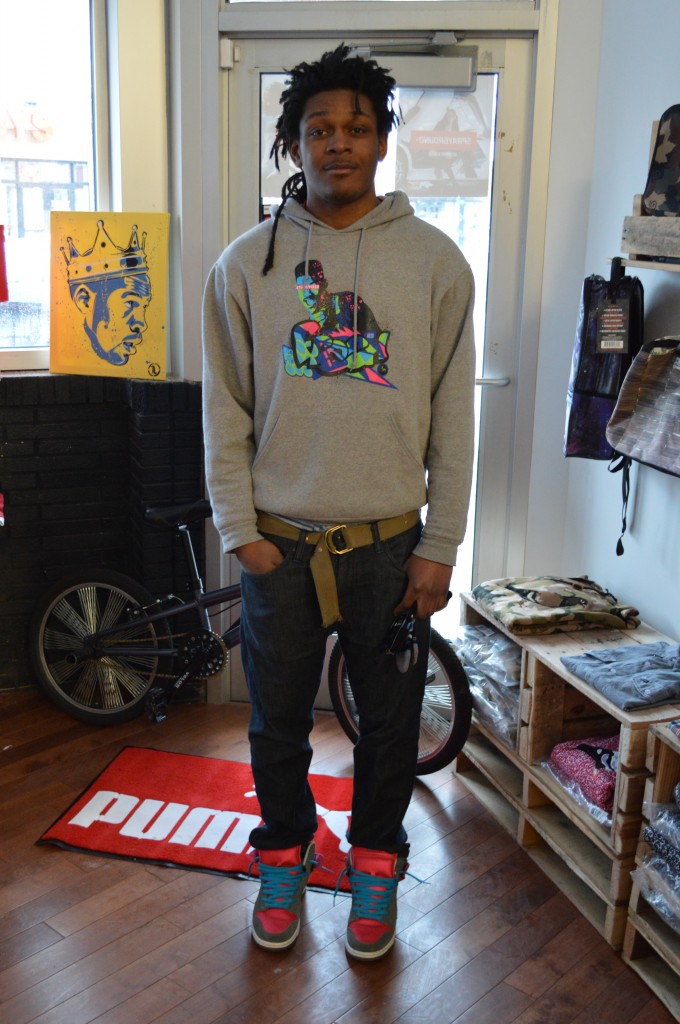 Share KicksOneTwo