For our second installment of Starting Five, we'll be taking a look at my rotation. With everything from Nike SB to New Balance, I'm encompassing a wide variety of kicks. Take a look!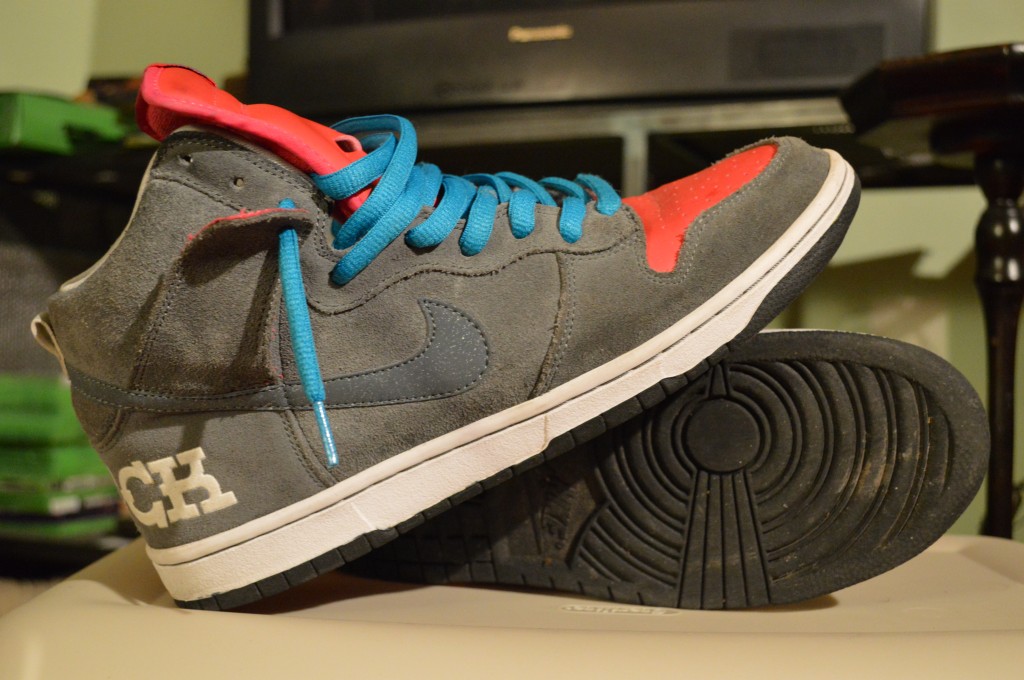 1.  Nike Dunk Hi Premium SB "Brainwreck"
Todd Bratrud is one of my favorite designers, and the Brainwreck is a crazy shoe. I really like the cool grey and pink color combo, and the "brain" stitching on the inside is a crazy touch.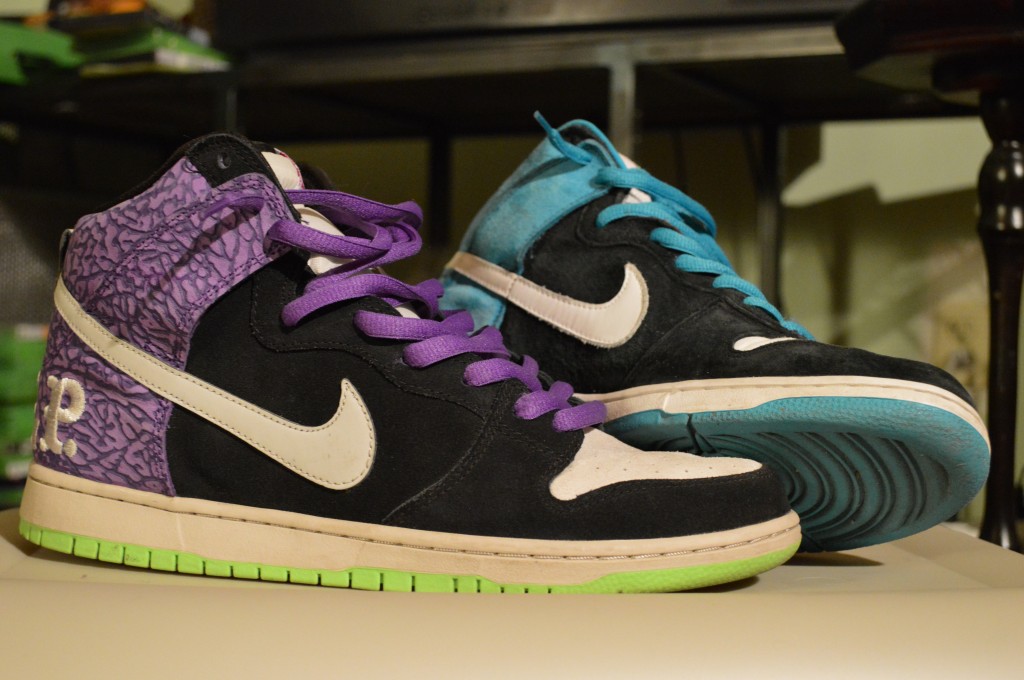 2. Nike Dunk Hi Premium SB "Send Help" 1 &2
Might as well stick with the Todd Bratrud theme right? I had to show love to both of the Send Helps even though the 1 is my favorite. The "Send Help" stitching on the heel always draws attention.
3. Nike Dunk Hi Premium SB "Raging Bull"
In case you couldn't guess by now, I'm a big fan of the Dunk Hi. All-over 3M is crazy, and how they made it work on this Dunk is really dope. Be ready if you're taking flash photography around me when I've got these on.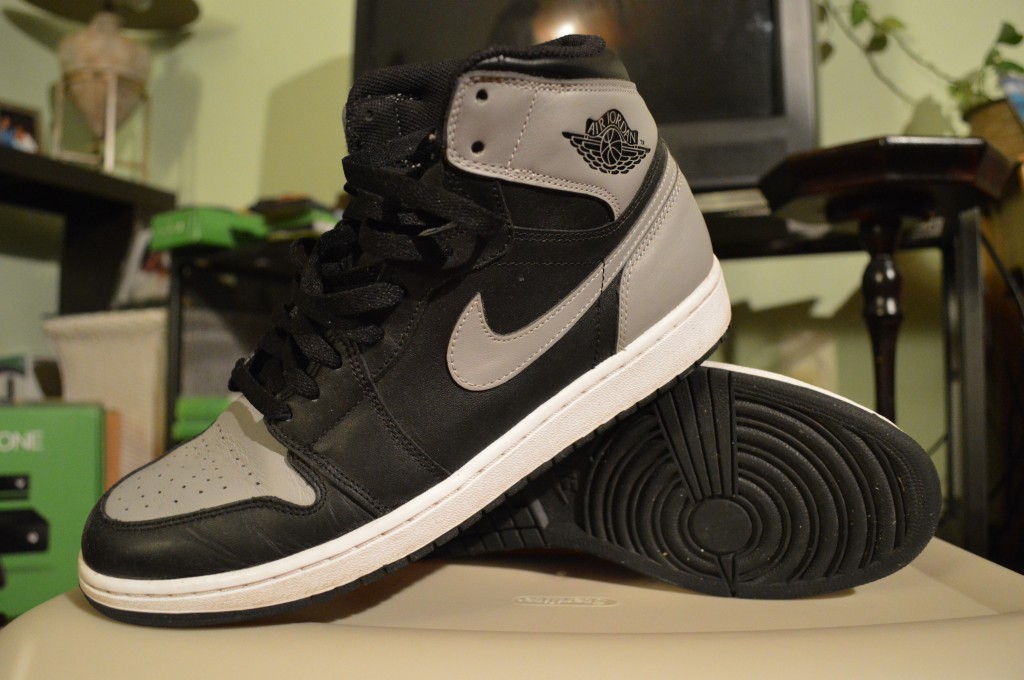 4. Jordan 1 "Shadow"
The Jordan 1 is a classic model, and you really can't go wrong with black and grey. The shadows are gonna be in heavy rotation this summer, and they look dope with either pants or shorts.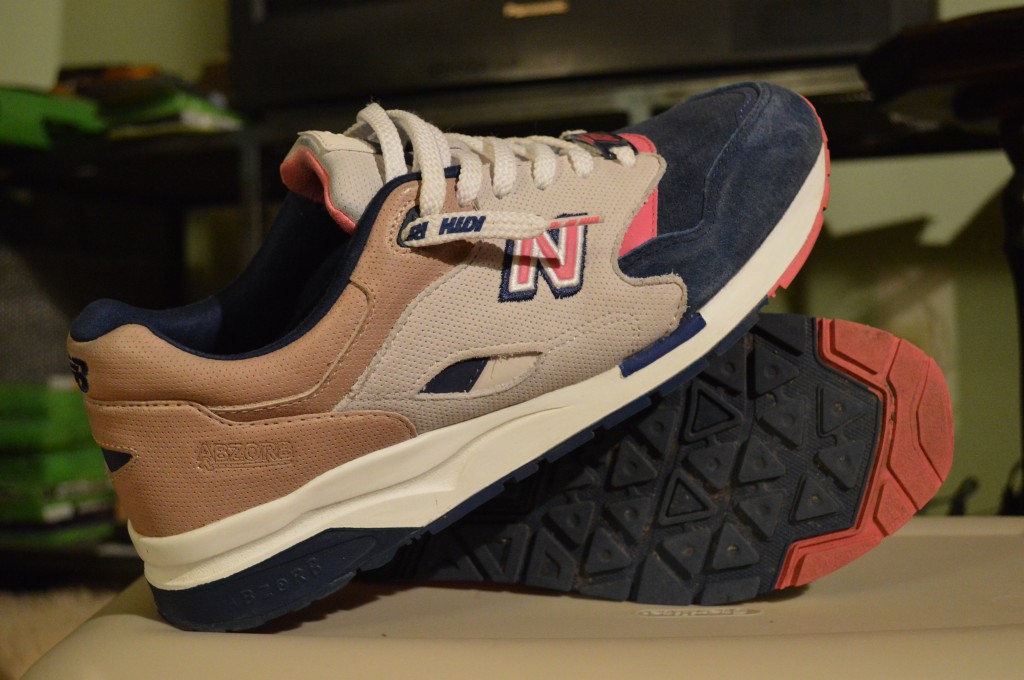 5. New Balance x Ronnie Fieg 1600 "Daytona" 
Ronnie is another of my favorite designers, and the quality of these is off the charts, especially the suede on the toe. Ross (KicksOneTwo founder) was actually able to pre-order these for me when they dropped, and I rock 'em all the time.
Thanks for checking out my Starting Five! Be sure to check back next week, as we'll be taking a look at my brother Garvey's rotation!
-JJohn
Share KicksOneTwo