The sneaker gods have heard my prayers.
That was my first thought when I heard about the Flyknit Roshe Runs. I've been on a real tech running kick these last few months, and when one of my favorite silhouettes is paired up with my favorite Nike technology, it's an instant win. There are so many cool things that could happen with this sneaker as they develop it more over the next several months. I mean really, who wouldn't love a multicolor Flyknit upper on a Roshe sole? Sounds like an instant win to me.
Another hope of mine is that we'll be seeing these bad boys up on NikeID pronto. With the success of the Kobe 9 Elite Lows with the flyknit option, it would only make sense. However, there is one thing that frustrates me about these shoes: Why do they have to have a natural motion sole? Pretty sure everyone liked the regular sole better. Oh well, beggers can't be choosers.
The Flyknit Roshes are starting to hit global retailers, but there's no hard info on a US release date just yet. Check below for some images to whet your appetite, and stay tuned for more news as it becomes available!
-RDwyer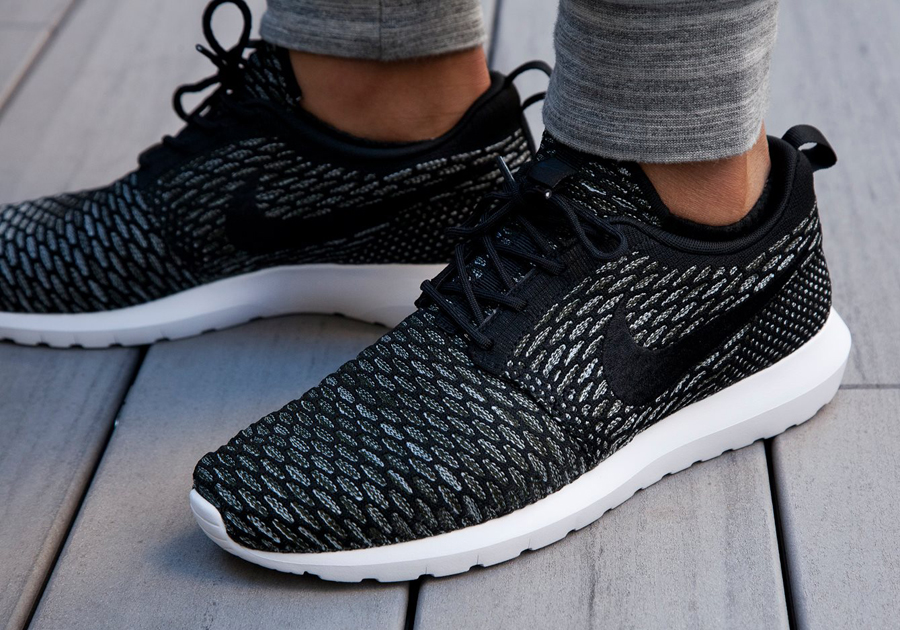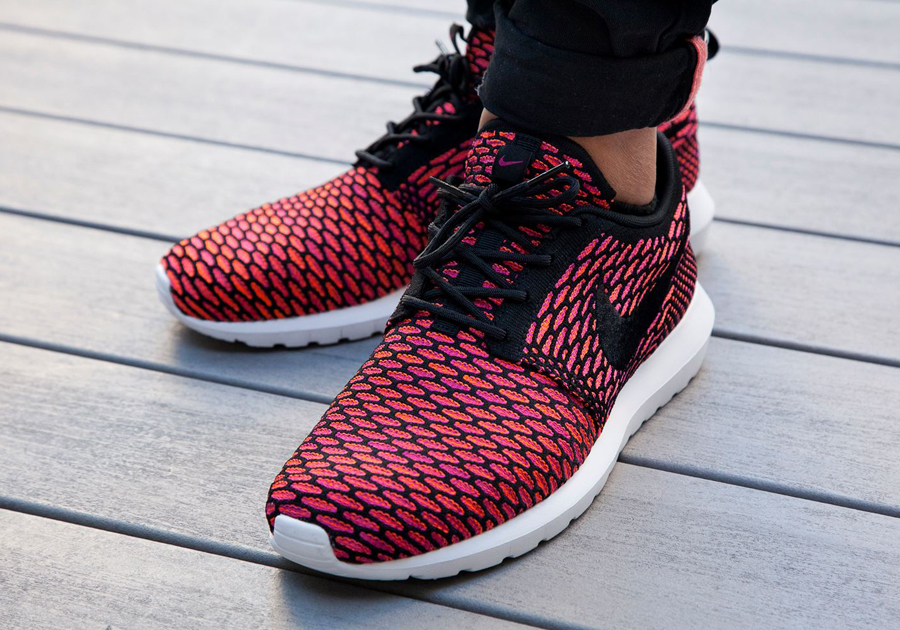 Share KicksOneTwo