On September 14th, 2014, the Minnesota sneaker community gathered at the Cabooze for the fourth installment of Studiiyo23's sneaker convention, the Twin Cities Sneaker Art Xchange (TCSAX for short). With a varied crowd of sneakerheads, artists, musicians and more, it was an afternoon to remember.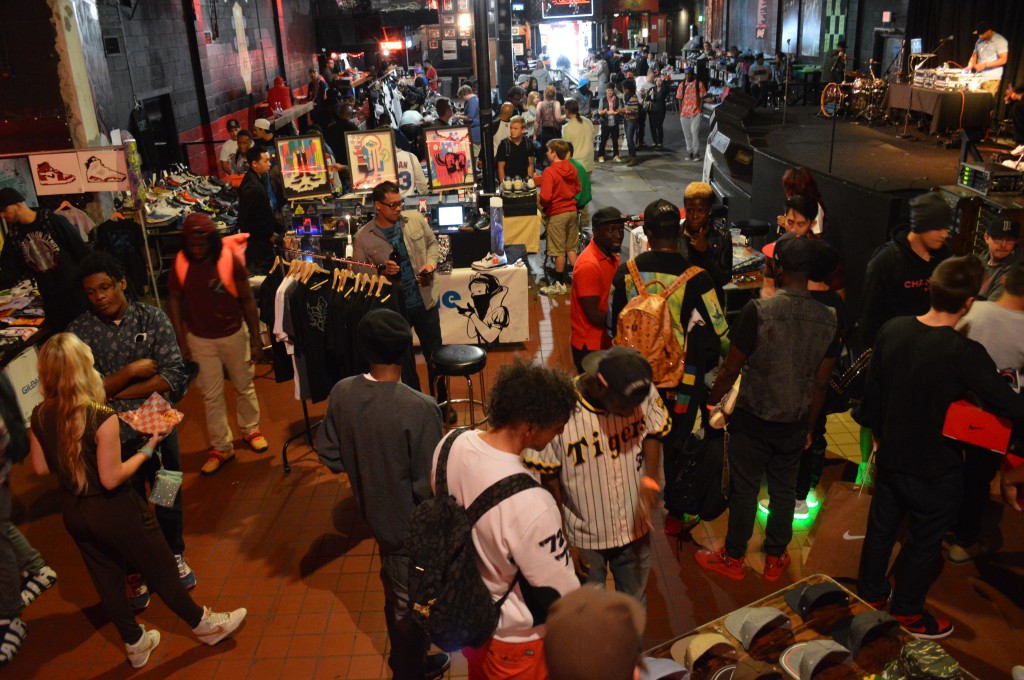 Even the Vikings home opener didn't stop the community from turning out.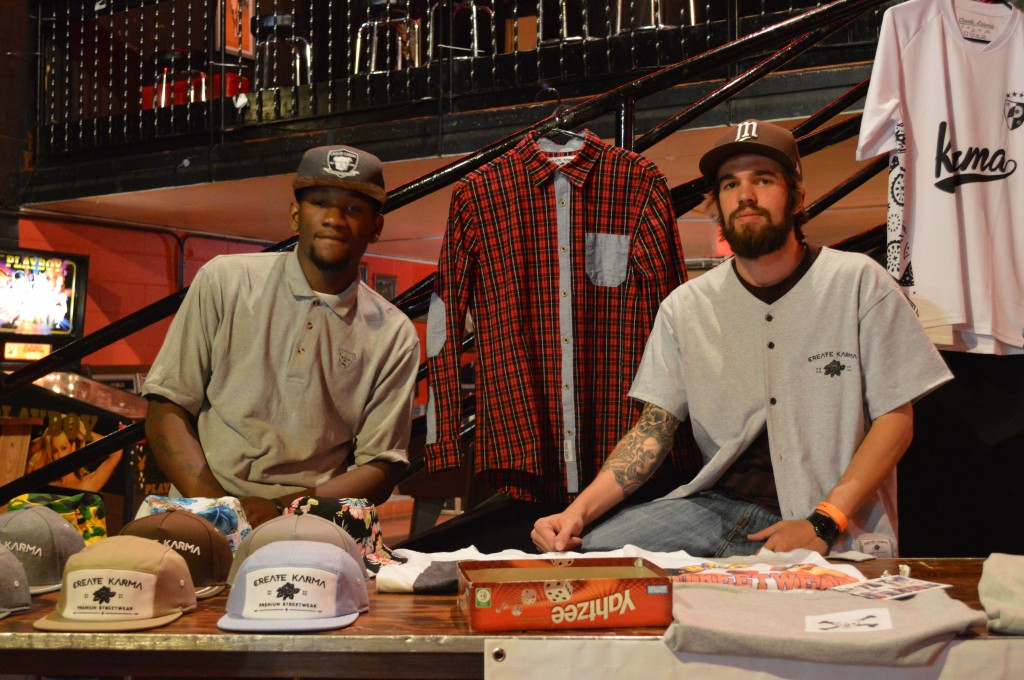 Niles and Taylor from Create Karma were in the building with a table full of new headwear, t-shirts, button-ups and sweatshirts.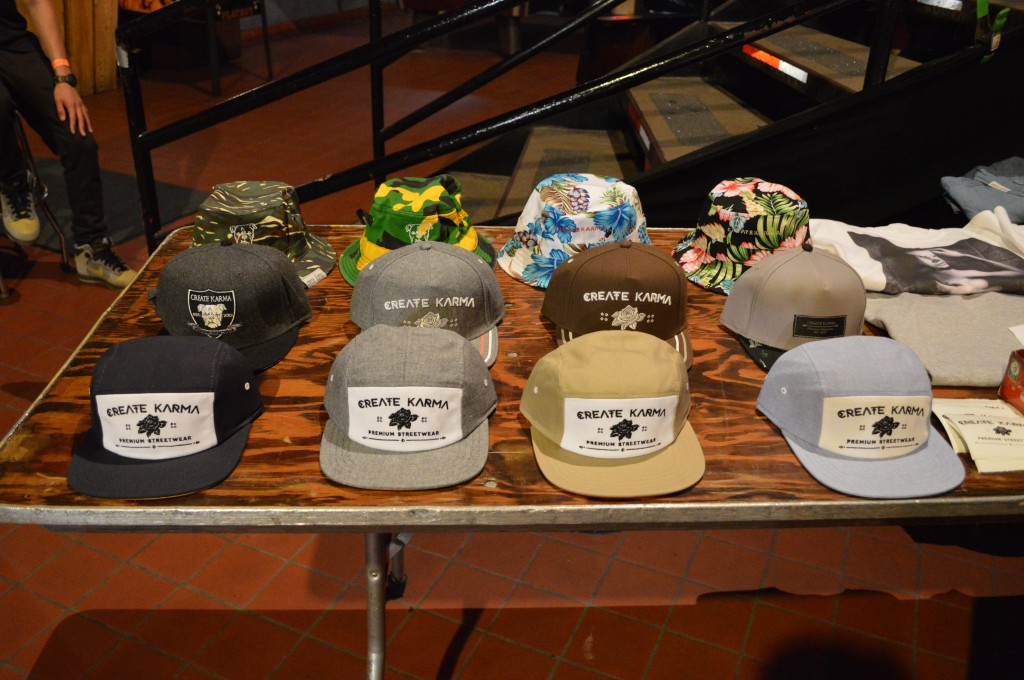 Peep the bucket hats in the back. On point!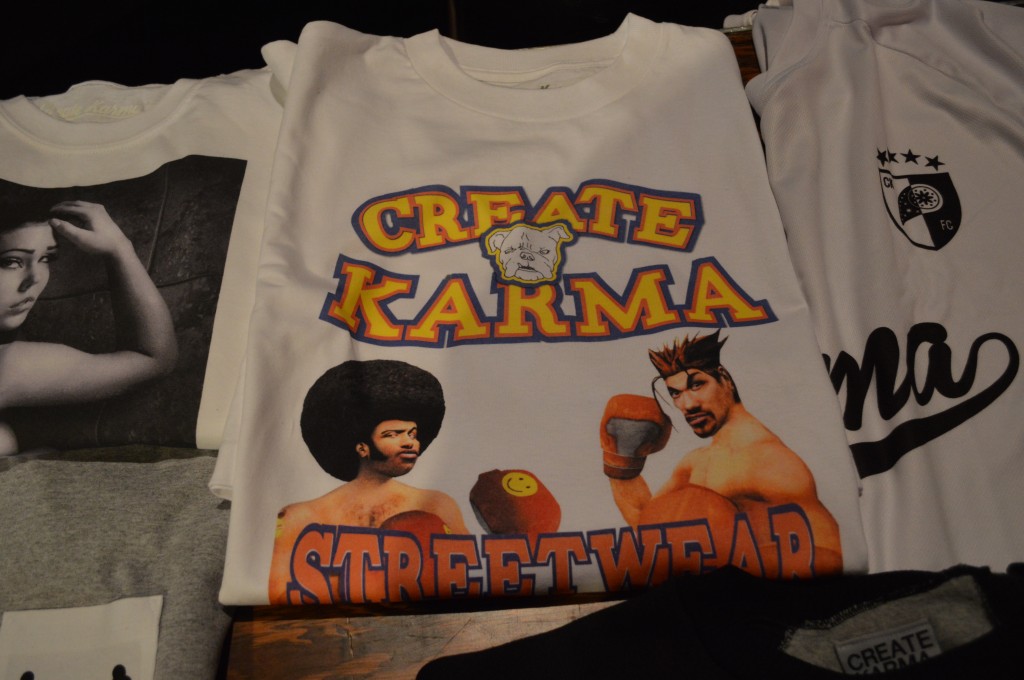 Remember Ready 2 Rumble back on the PS1, Dreamcast, and N64? Classic.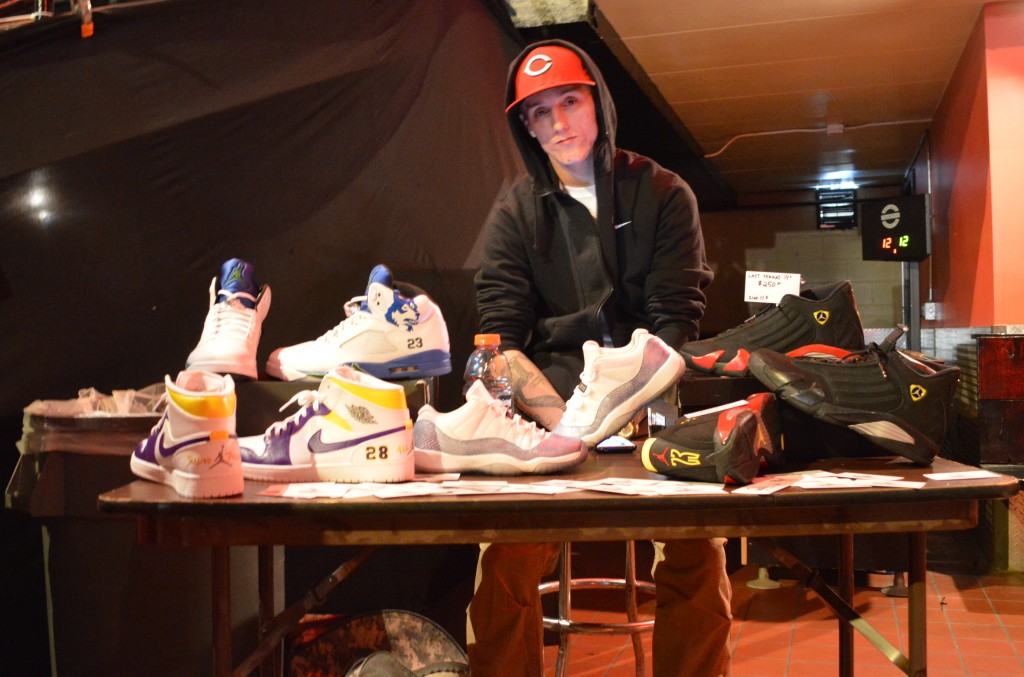 Salvatore of Minneapolis Customs brought a table full of hand-painted kicks.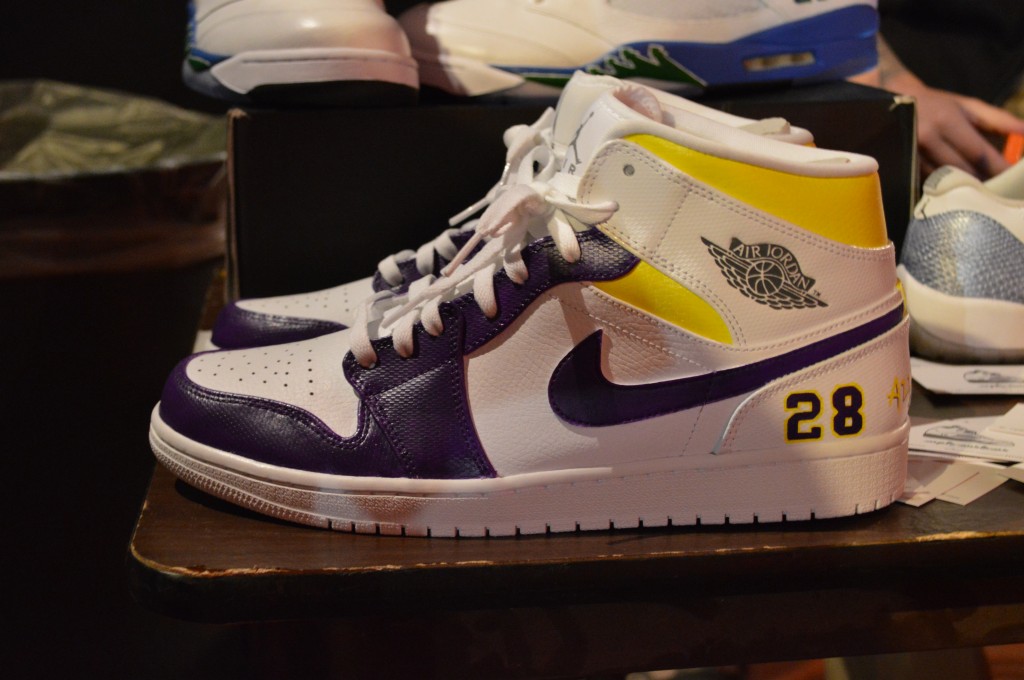 The ultimate pair of customs for any Vikings fan. Adrian Peterson's number on one shoe, and the Superfreak himself, Randy Moss's number on the other shoe? Skol.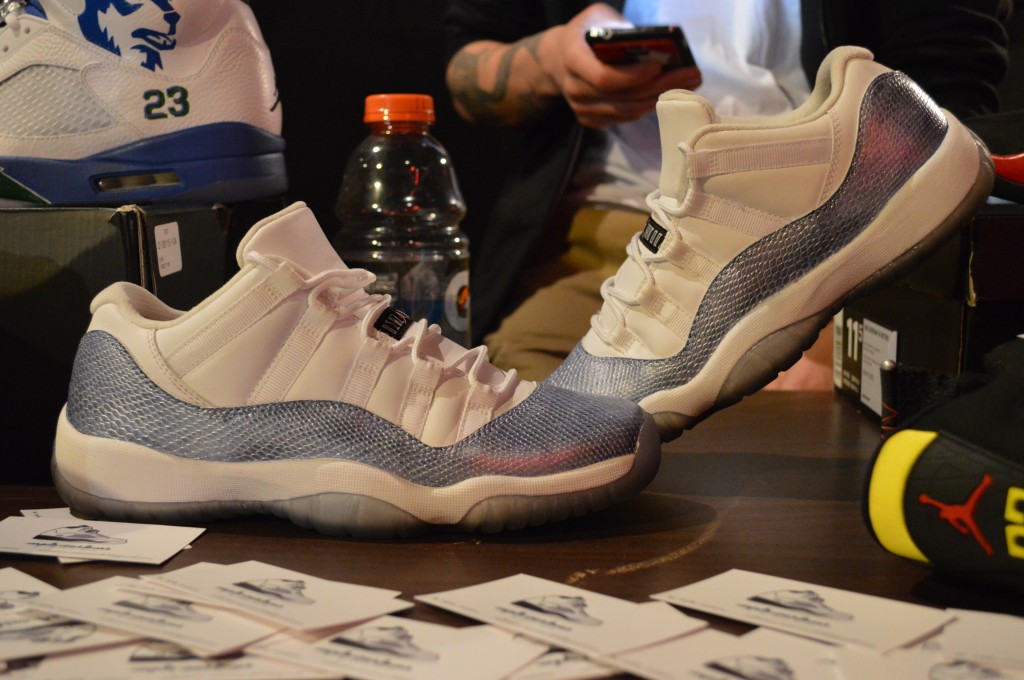 The ladies didn't go unnoticed either. Check out these dope light blue 11's.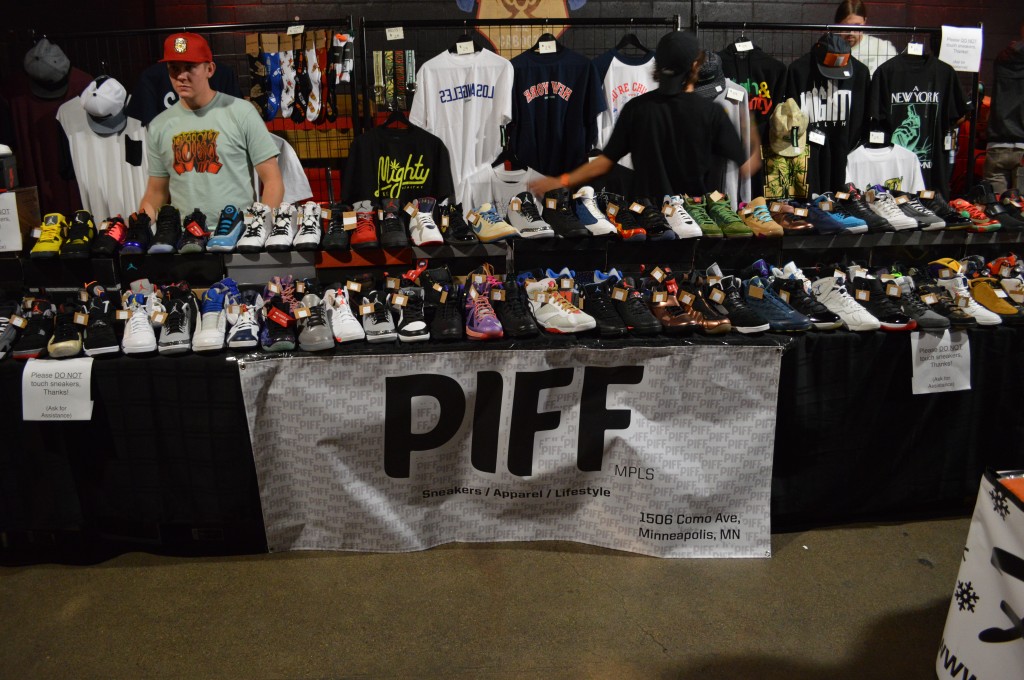 The team over at Scotty Piff brought out all kinds of kicks and gear. From Jordans, to Mighty Healthy tees, to 40's and Shorties socks, a wide variety of merchandise was on display.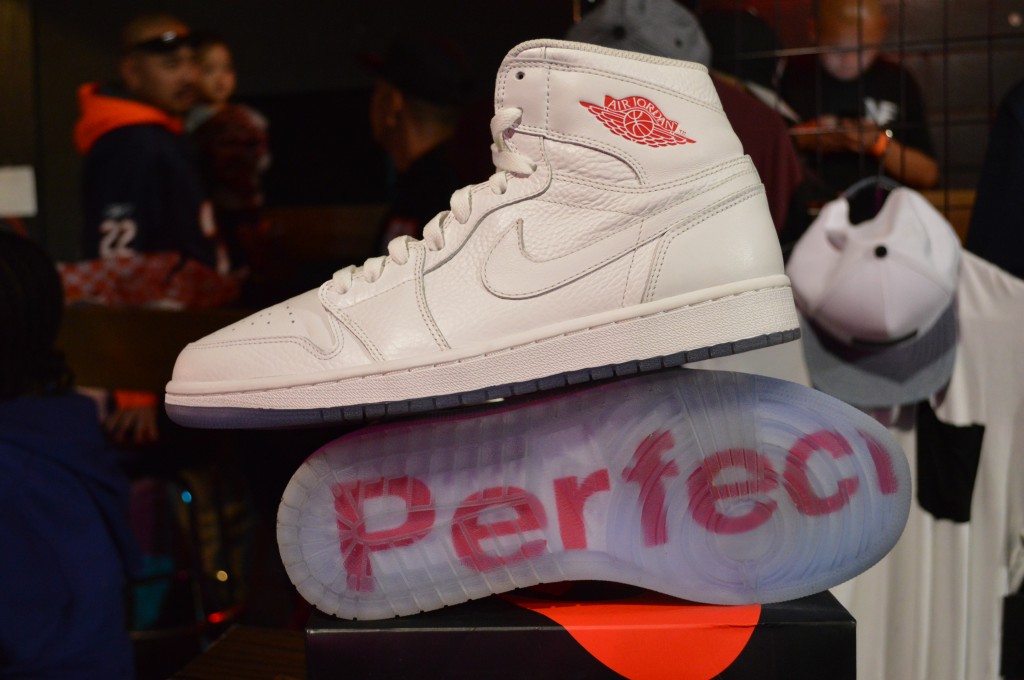 Ever seen these before? Very rare, as Theophilus London might say.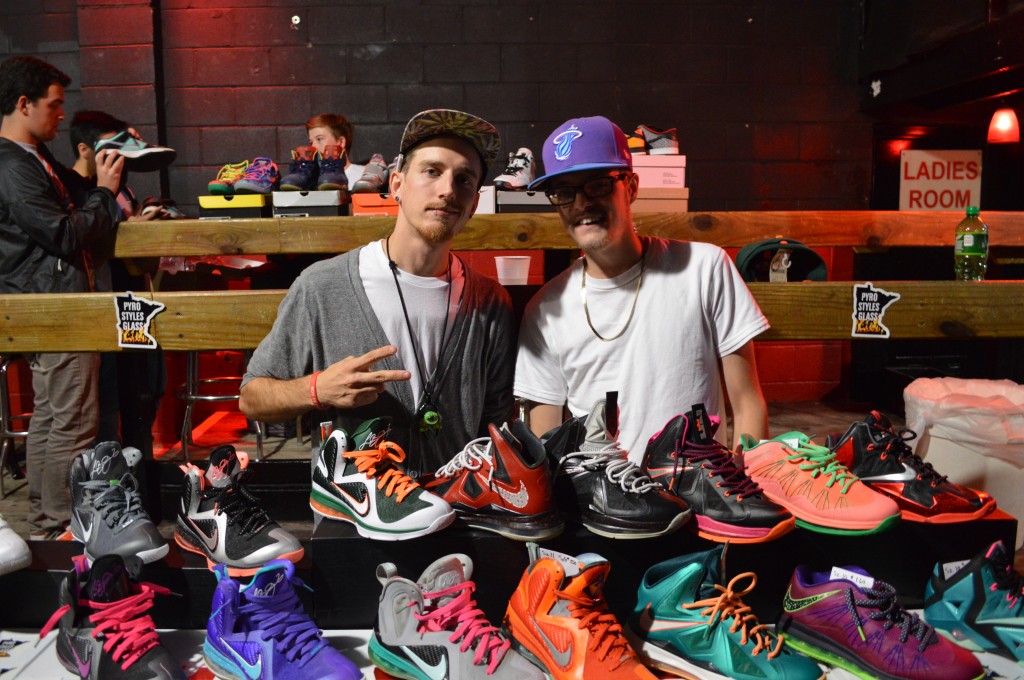 Andrew of Pyro Styles Glass had a table full of all types of Lebrons and custom hand-blown glass pieces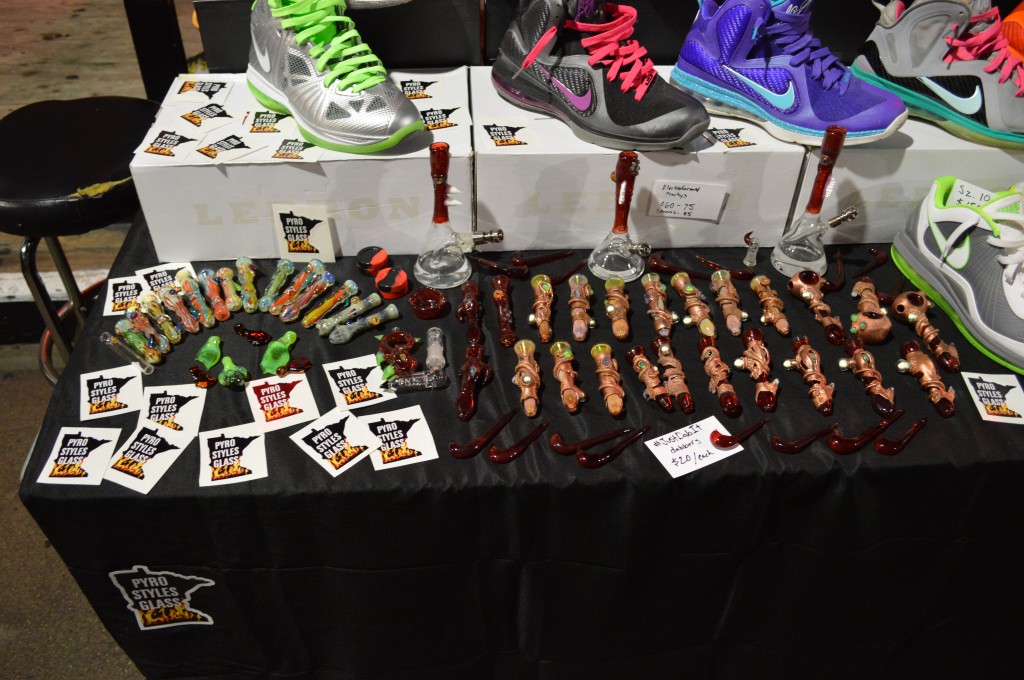 Craftsmanship: on point. You can never really go wrong with a handmade Nike glass piece.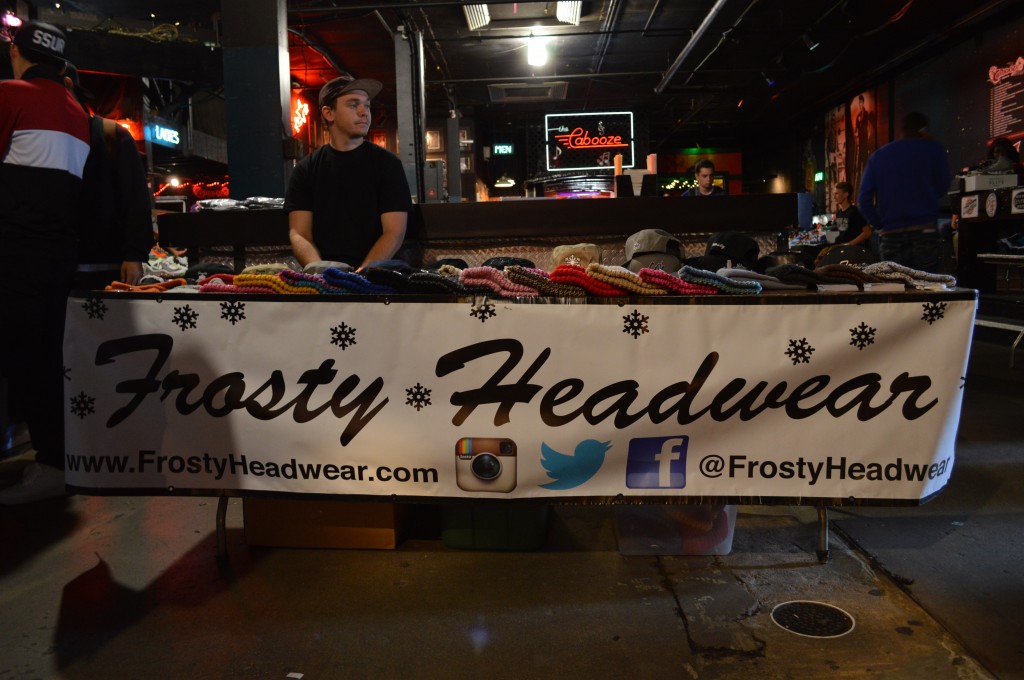 Frosty Headwear displayed a wide selection of hand-knitted beanies and winter hats.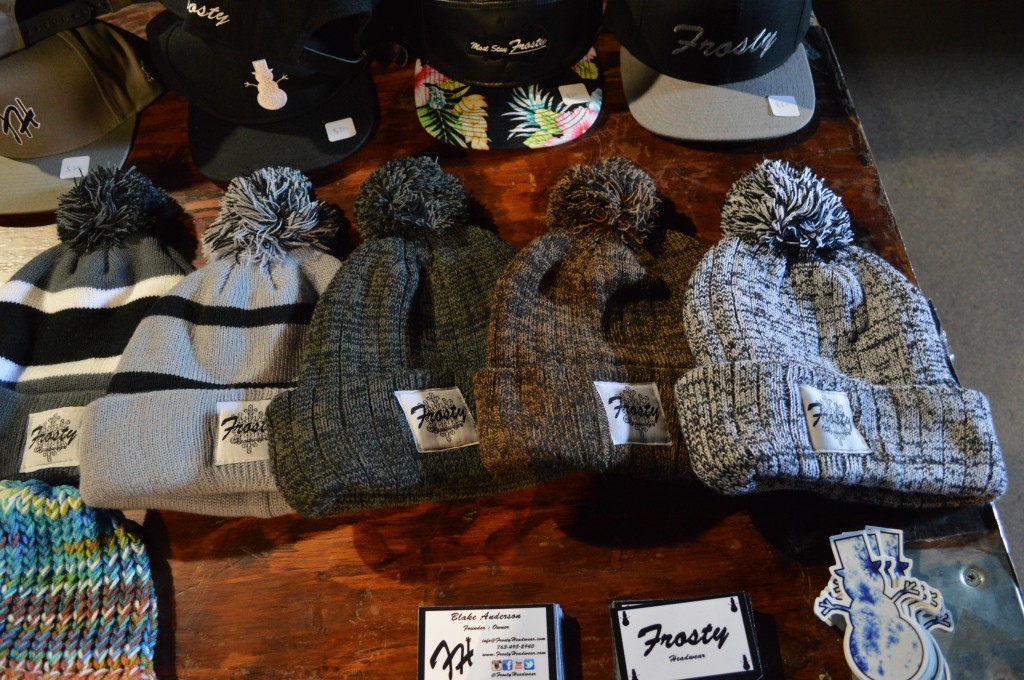 Pom beanie game on point.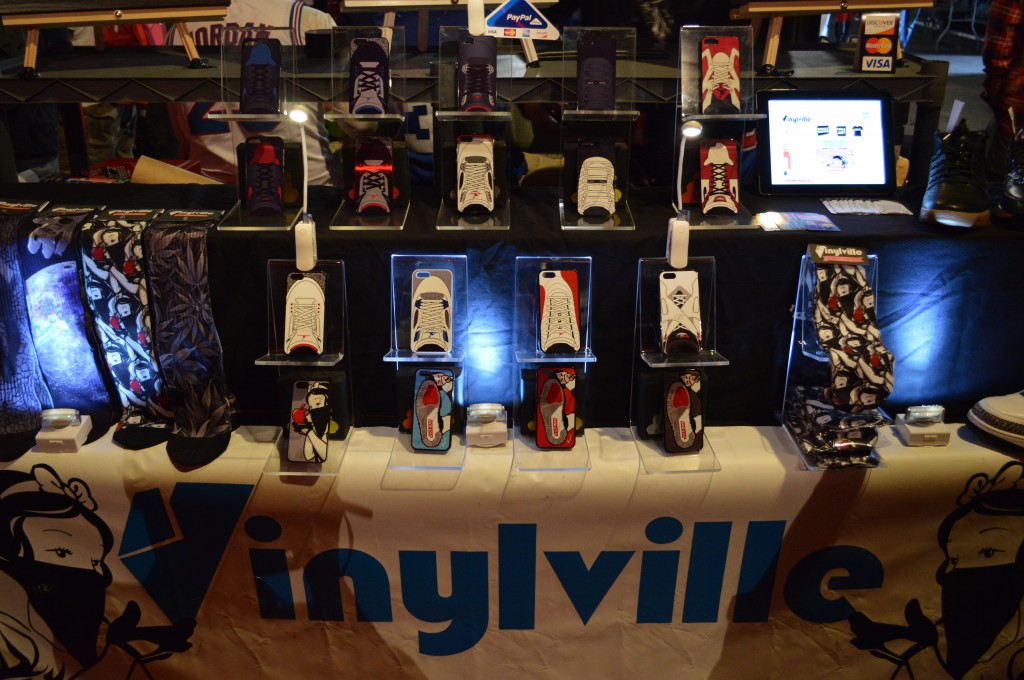 Vinylville came correct with crazy sneaker-themed phone cases and custom socks.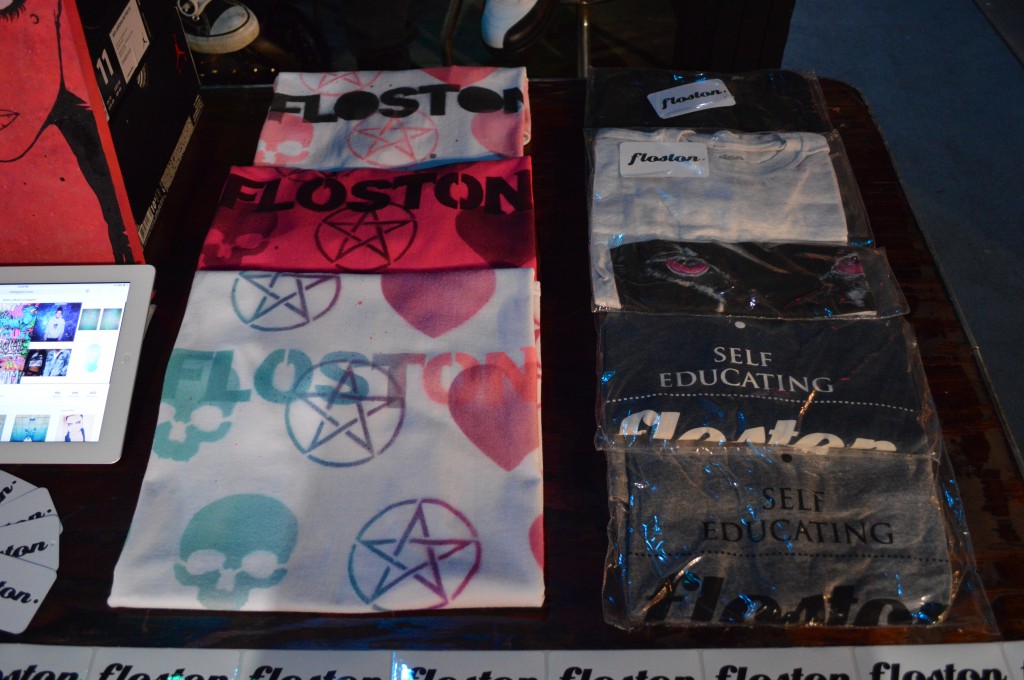 Floston brought some of their newest tees and stickers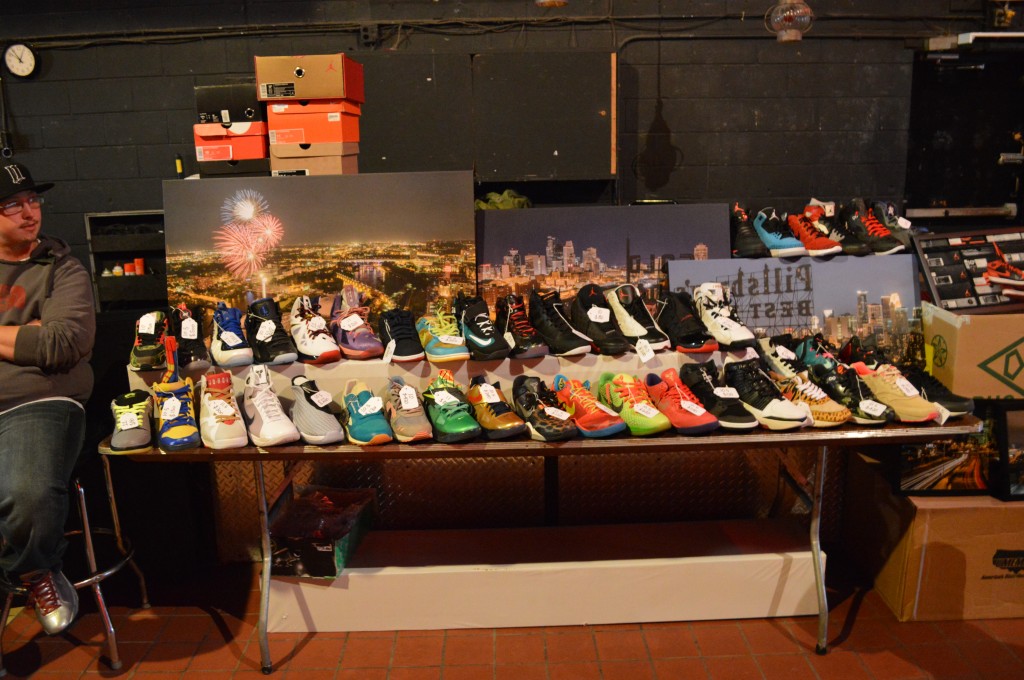 KicksOneTwo homies Midas and Ryan brought some of their kicks to sell and display.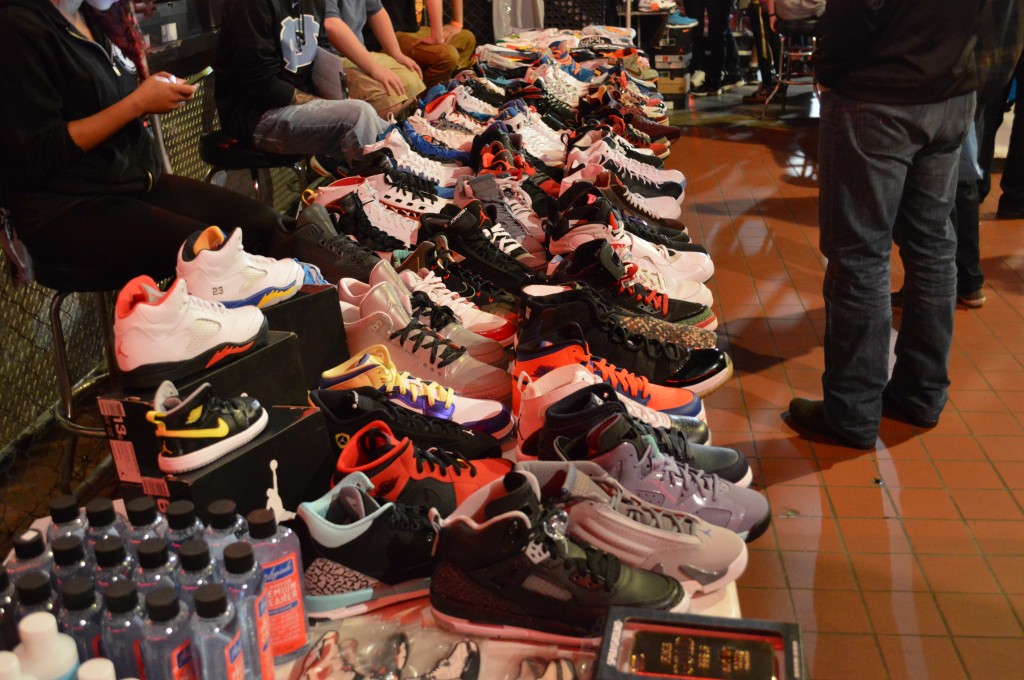 And of course, the hosts of the event did not disappoint. The Studiiyo23 table had everything. Kicks, art, clothes, and accessories were all on display.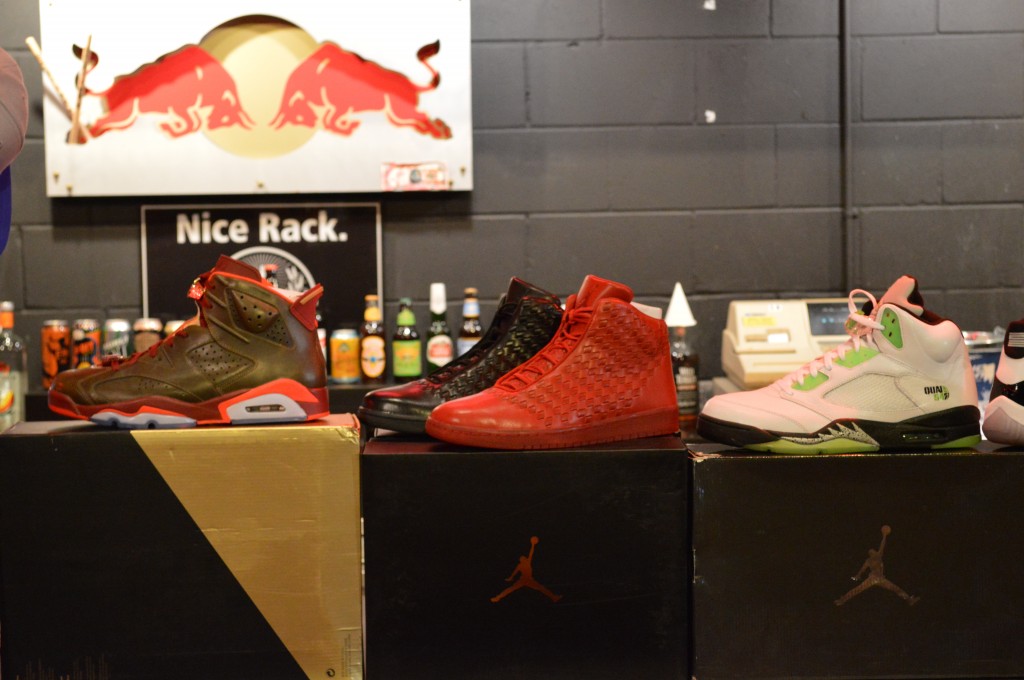 Cigars, Shines, and Quai 54's all in a row? Pretty tough lineup.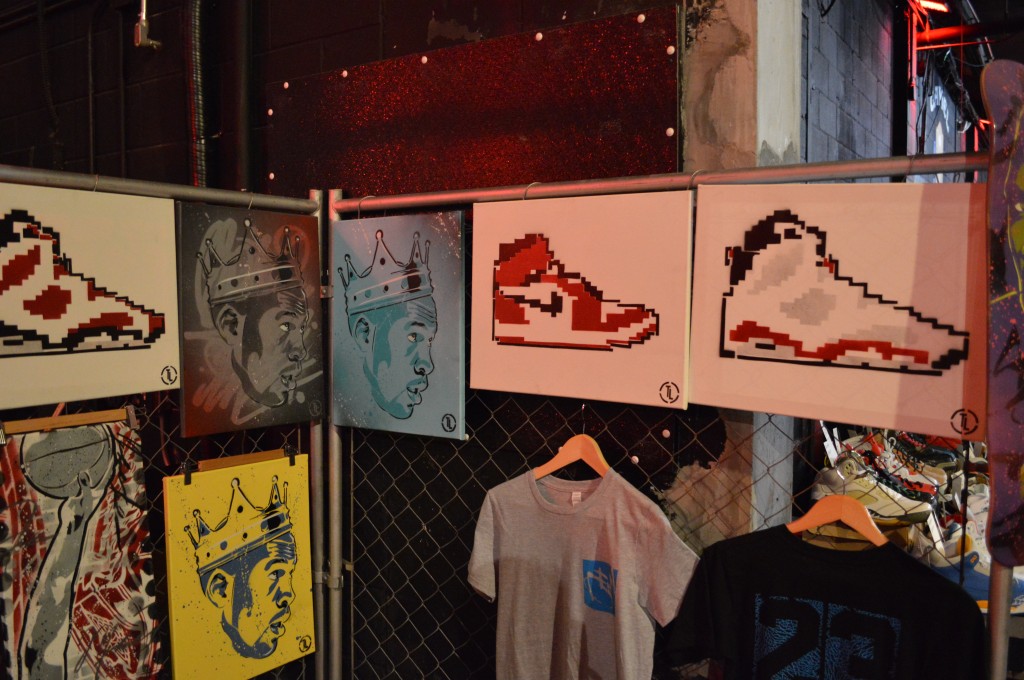 The art was grade-A as well. Studiioy23's own Taylor Lindgren brought everything from 8-bit sneaker canvases to stencils of Kanye West.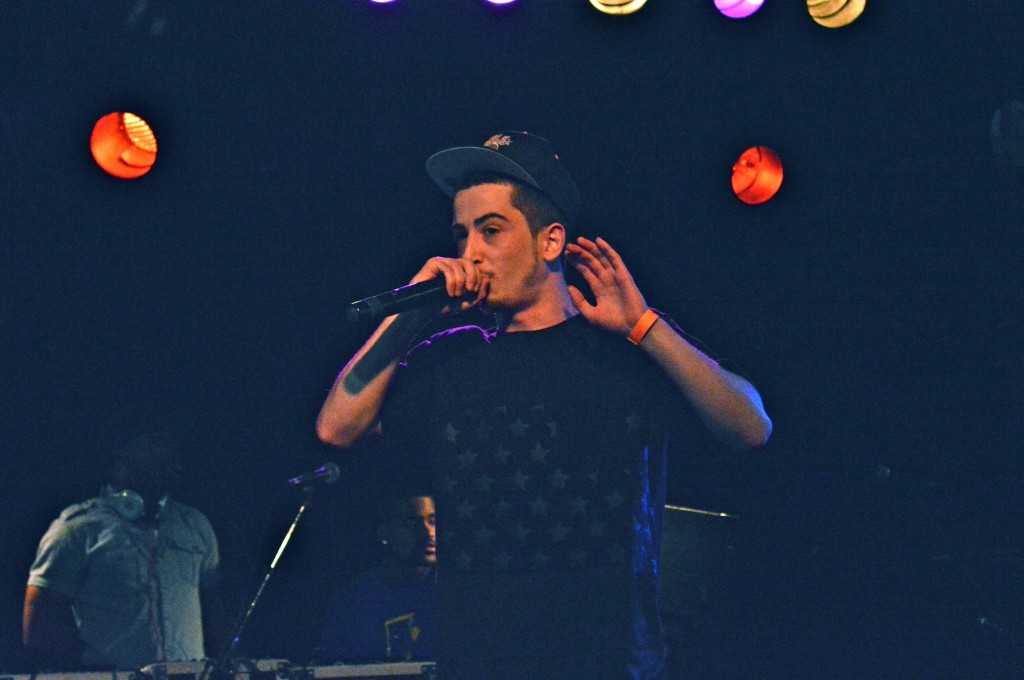 And after the tables…on to the music. Day one KicksOneTwo homie A-Slim was ready to rock.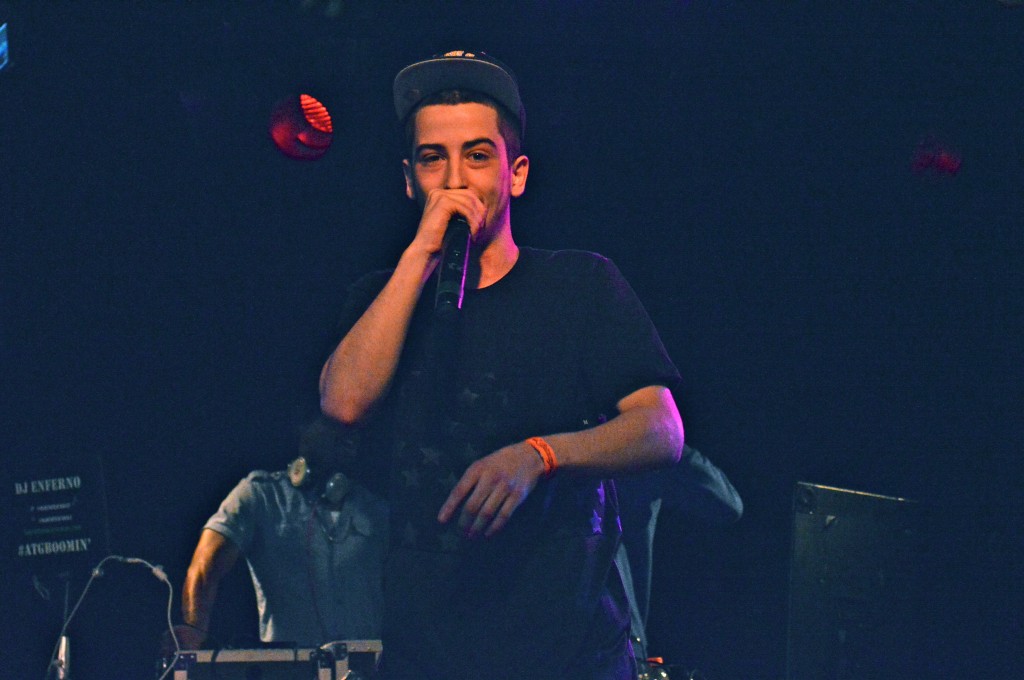 Talk to 'em.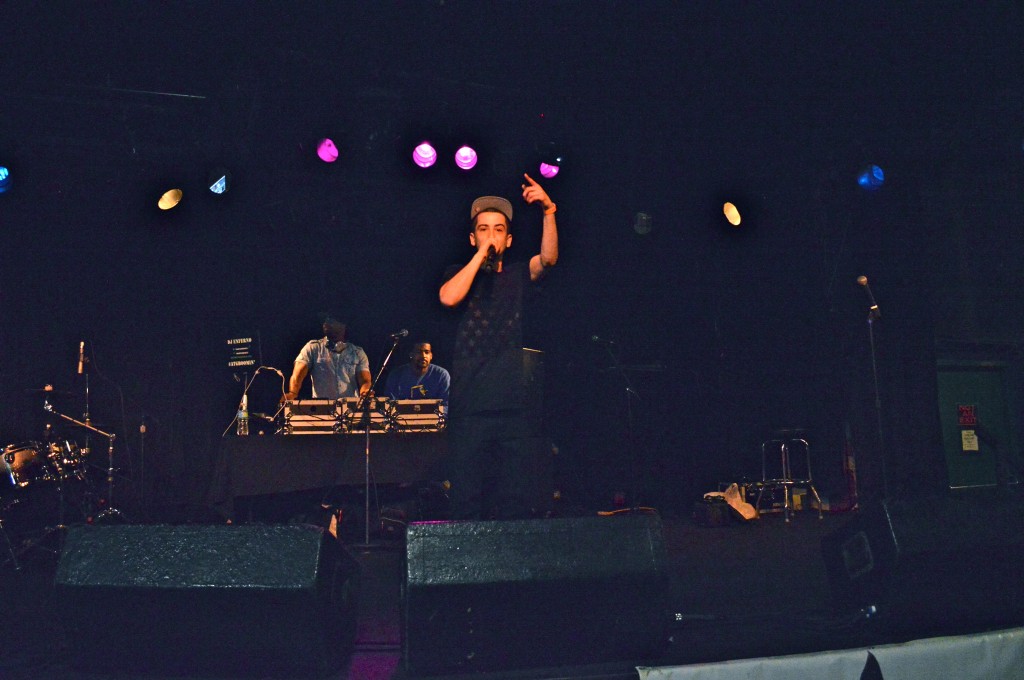 Front and center.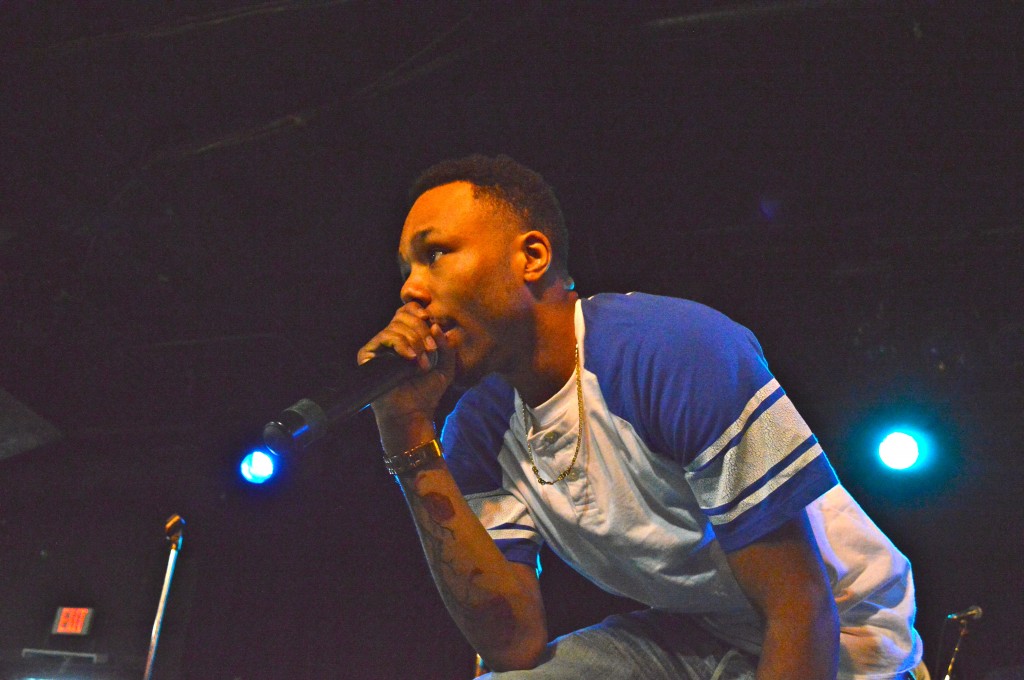 Next up was another KicksOneTwo homie, St. Paul's own WhyKaliq.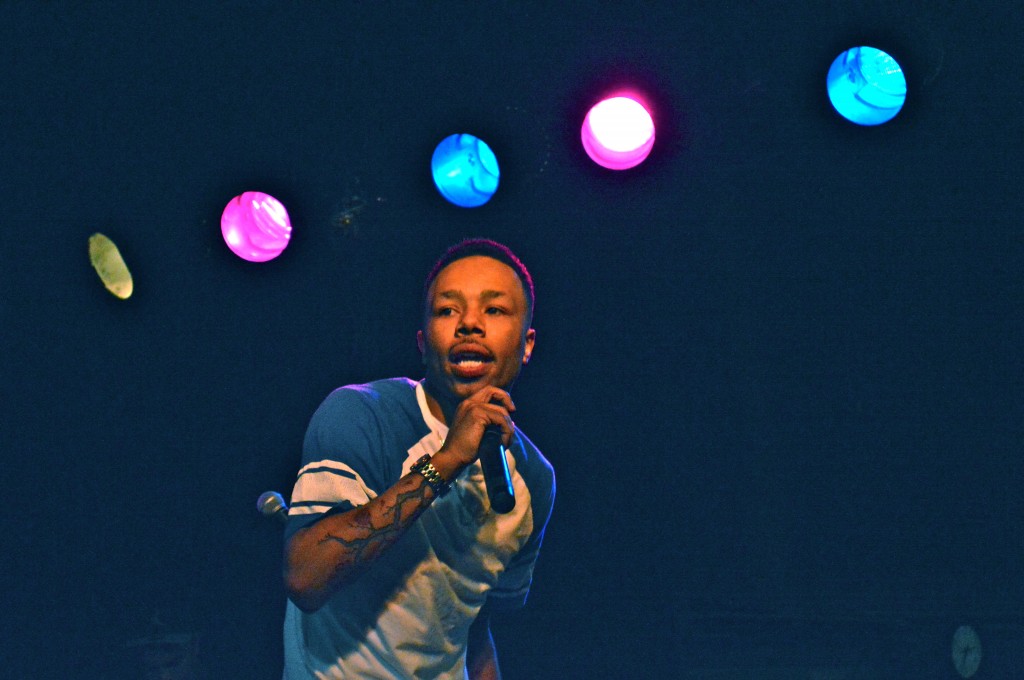 Surveying the crowd.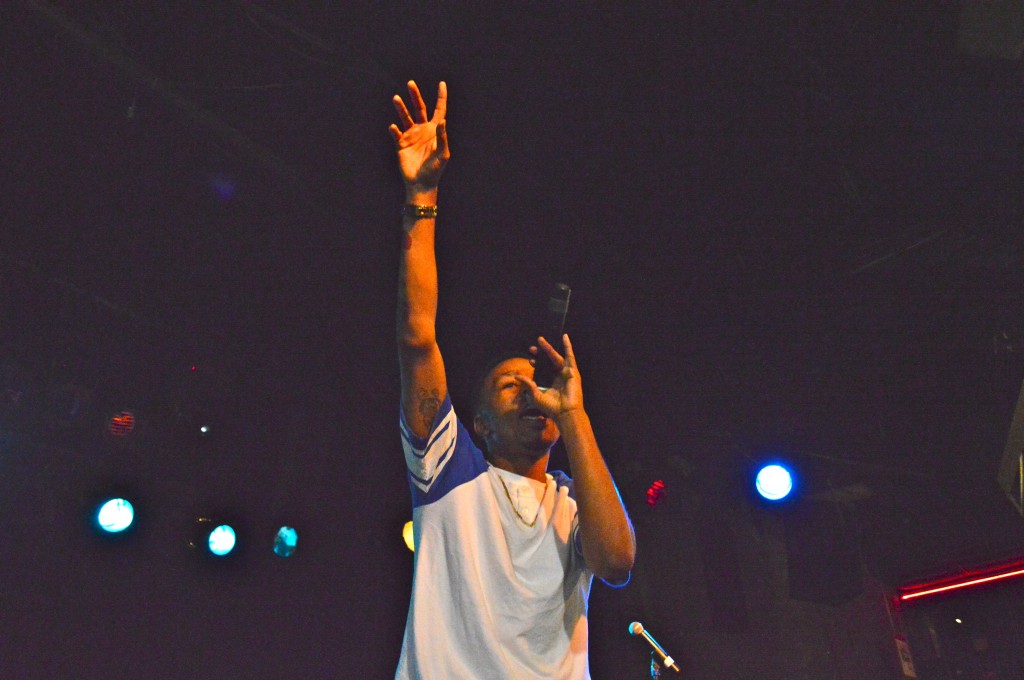 Hands up!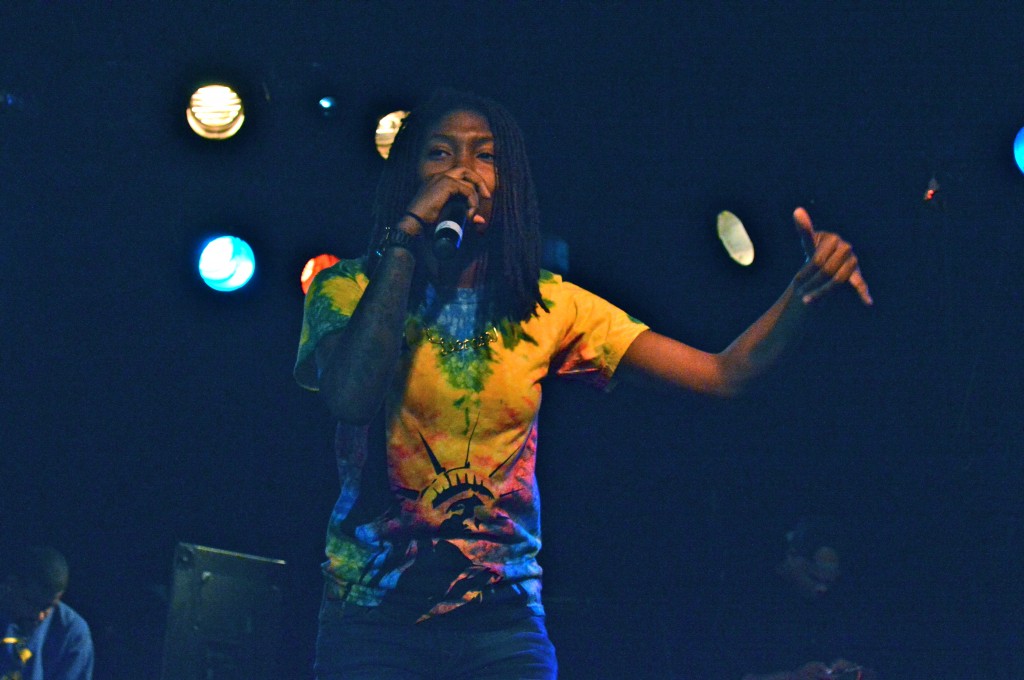 The ladies got plenty of time to shine as well. One of Minnesota's finest, The Lioness was ready to rip the mic.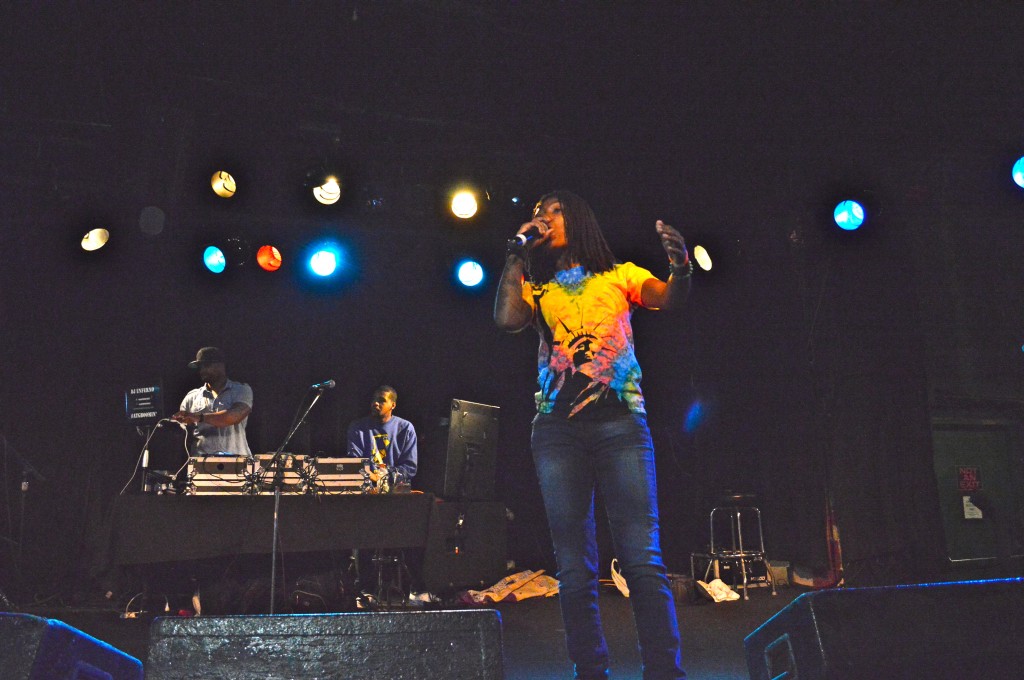 Speaking to the people.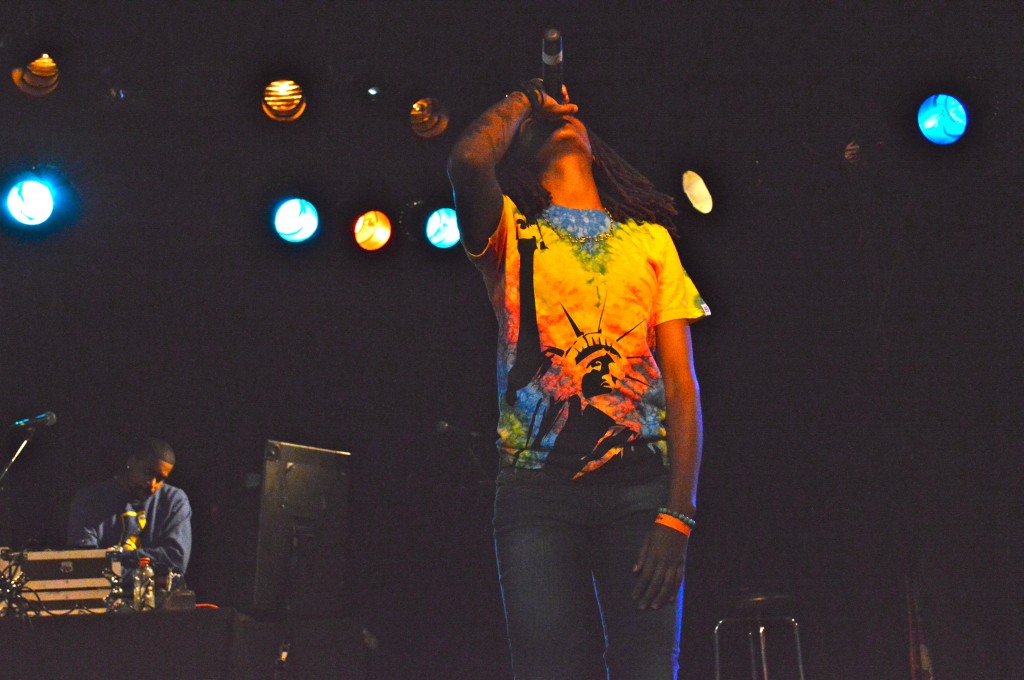 Shout it loud!
And with that, another successful installment of the Twin Cities Sneaker Art Xchange was in the books. It's bound to be a memorable afternoon when the community has the chance to come together under one roof. Many thanks to Moh and the Studiiyo23 staff for putting on such a great event.
Be sure to check back tomorrow for all the TCSAX on-foot pictures!
-RDwyer
Share KicksOneTwo