As anyone who even has a passing interest in sneakers knows, the Jordan VI "Black Infared" will be released this upcoming Black Friday. Even though it's been re-released a few times since its original release in 1991, it still creates somewhat of a frenzy whenever it drops. With this being hands down the biggest sneaker release of Black Friday, it's only right that the quality of the shoe and what the community thinks about them is discussed here on KicksOneTwo.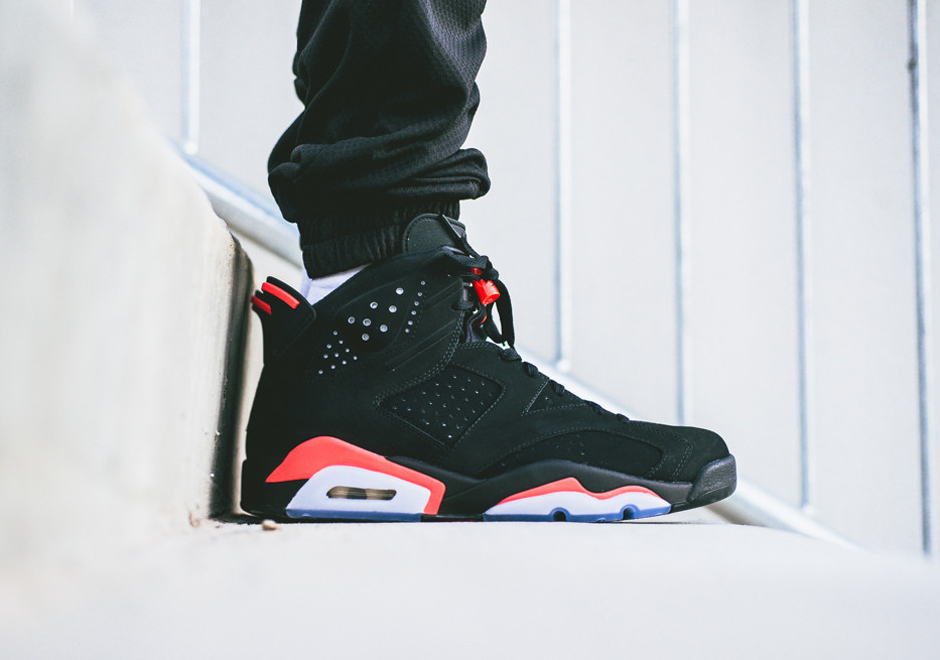 Although the shoe does look great in pictures (in case you couldn't tell from looking at the snap above), in person the quality is average at very best. The nubuck on the upper is very susceptible to scratches and scuffs, but the 3M hits are nicely done.
The "infrared" on the midsole is a little more pink in color, just like it was on the White Infrared VI's, but it is very vibrant, and seems to work better on a mainly black sneaker. All in all, the $185 price point is somewhat tough to stomach for a sneaker with middling quality.
Another topic that sneakerheads seem to be up in arms about is how widely available they'll be. A quick trip over to the Foot Locker launch calendar seems to indicate that they'll be in stock at mostly every store. Although this might make some crusty old heads salty because they remember when "everything was limited", it's for the better. A shoe isn't more dope simply because it's limited and a classic pair like these VI's is a shoe that might just be worth doubling up on.
The KicksOneTwo staff will be copping this Black Friday. Will you? What do you think about these? Let us know in the comments, and may the raffles (if you need them and they haven't called you back just yet) be ever in your favor.
-RDwyer
Share KicksOneTwo