It's the end of the year, so that means I'm obligated to post an end-of-year "best of list". There were a lot of dope kicks this year, and it was very hard to narrow them down to 5, but after deliberation both alone and with the KicksOneTwo staff and homies, I was able to get it done.
A few things to keep in mind while reading this list: this is a personal opinion. This is my personal top 5, not the 5 shoes that had the most impact on the industry or changed the game the most (although that is factored in). This is about the five kicks released this year that I enjoyed the most. Also, I'm not including any re-released retro models as that would be copping out. It's top 5 new models.
Now that the guidelines have been laid out, we can get right down to business. Without further ado, the #5 sneaker of 2014 is the…
Reebok x Bape Instapump Fury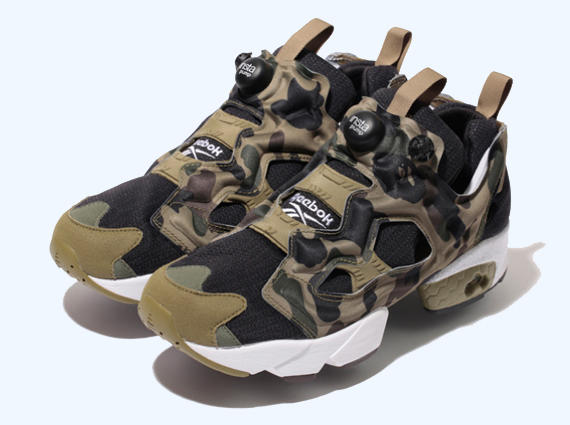 Reebok and Bape really outdid themselves on this one. Although everyone from Concepts (with their dope Versace-inspired design) to Sneakersnstuff and their "Shoe About Something" got in on the Instapump collab game this year, the Bape collaboration was far and away the best of the bunch.
It's not often that something is able to remain cool over the years, especially the sneaker and streetwear market where trends come and go faster than summer in Minnesota, but Bape has somehow managed to retain their status at the very top of the game. Even something as simple as throwing their timeless camo on a shoe ensures a hit. The black underlays go just right with the camo overlays, and the white midsole breaks up the shoe a bit making it even more versatile.
In a year where trends from all-red shoes to 3M on everything flew fast and furious, one has to respect the classics, and that's why the Bape x Reebok Instapump Fury makes the list.
Check back soon for the next installment in the Top 5 Shoes of 2014 list! And if you have anything to say, always feel free to drop a comment.
-RDwyer
Share KicksOneTwo