If you're a Kith fan, there's a good chance that you rejoiced when you heard the news. The gawd himself Ronnie Fieg took to Instagram earlier this week to announce his next release, the West Coast Project (or WCP for short). In the event you haven't seen the picture Ronald posted (I enjoy referring to him as Ronald even though his name's actually Aaron), here it is for your eyes below.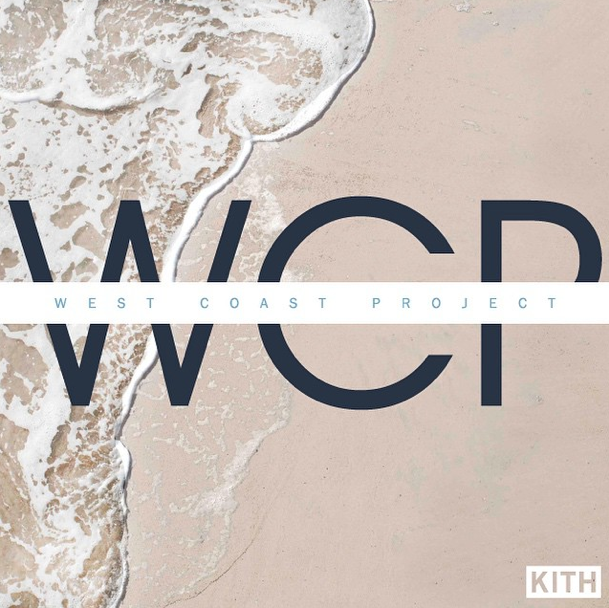 In the event that you're not a Kith fan, this is a big deal because in 2013 Ronnie released the East Coast Project (or ECP), which included everything from collaborative gear with Play Cloths to one of his best shoes ever, the Gel Lyte III "Miami". It was one of his best bodies of work, and because of that, the expectations for this project drawing inspiration from the other coast are very high.
I think that Ronnie will likely draw on famous color schemes and design ideas from Los Angeles for this project. I wouldn't be surprised if we saw a Gel Lyte III done up in a Lakers colorway, or some Dodgers gear as well. It's possible he drew inspiration from something like the LA skyline, or a famous area like Venice Beach as well. Although it seems like an easy route to take, Ronnie can always come up with something new and fresh.
Now that I've given my predictions for this collection, I'd like to discuss what I'm hopeful for. I'd love it if Ronald (had to do it again) drew inspiration from 80's baseball uniforms. It's kind of a strange concept, but think about it. The Padres were rocking the classic brown and yellow uniforms, while the Athletics were donning the legendary yellow and green uniforms. Not only could this enable Ronnie to create some truly crazy shoes, it would be a nod to a really dope era in athletic fashion, one of the things that Ronnie's work is heavily inspired by. Nobody would expect this, and it would change the whole game up as Kith has done so many times before.
Any way out of it, we're going to be in for some great shoes and dope gear. I personally can't wait till the collection drops, and you can check KicksOneTwo for any updates on the collection's progress!
-RDwyer
Share KicksOneTwo