Yeezy season is truly upon us.
This past Thursday, it happened. The Kanye West and Adidas fashion show (official title: Adidas Presents: Yeezy Season 1) finally went down, and even with all the hype leading up to it, it didn't disappoint.
Now that the groundbreaking show is more than 24 hours old, I think it's a little easier to look back on it with an objective point of view. It's occasionally difficult to look at something with an unbiased point of view in the heat of the moment, as anyone can get caught up in the hype when it reaches certain levels.
If you're in need of a refresher or reference as to what the garments looked like, here's two snaps from the show to help get you back up to speed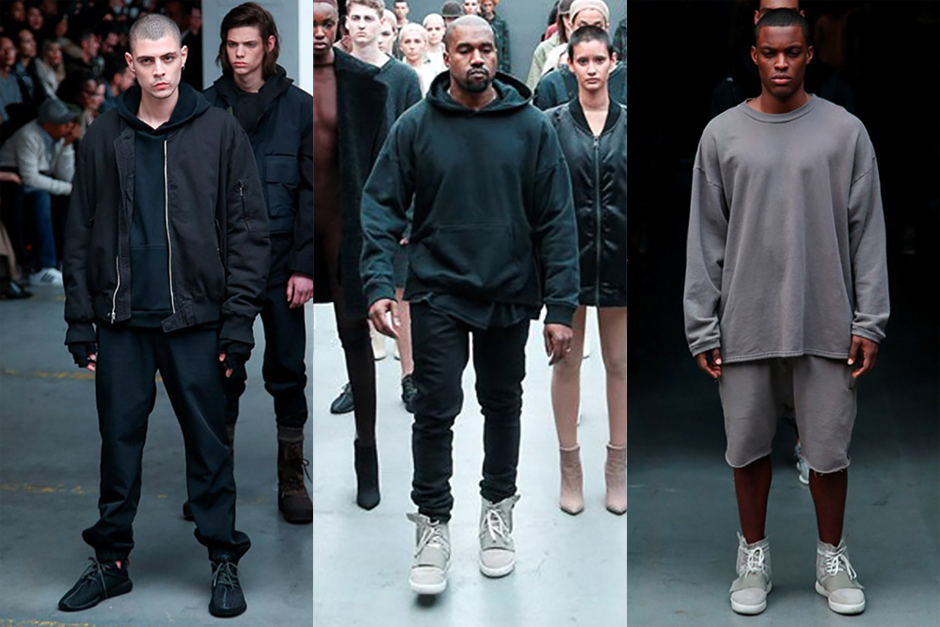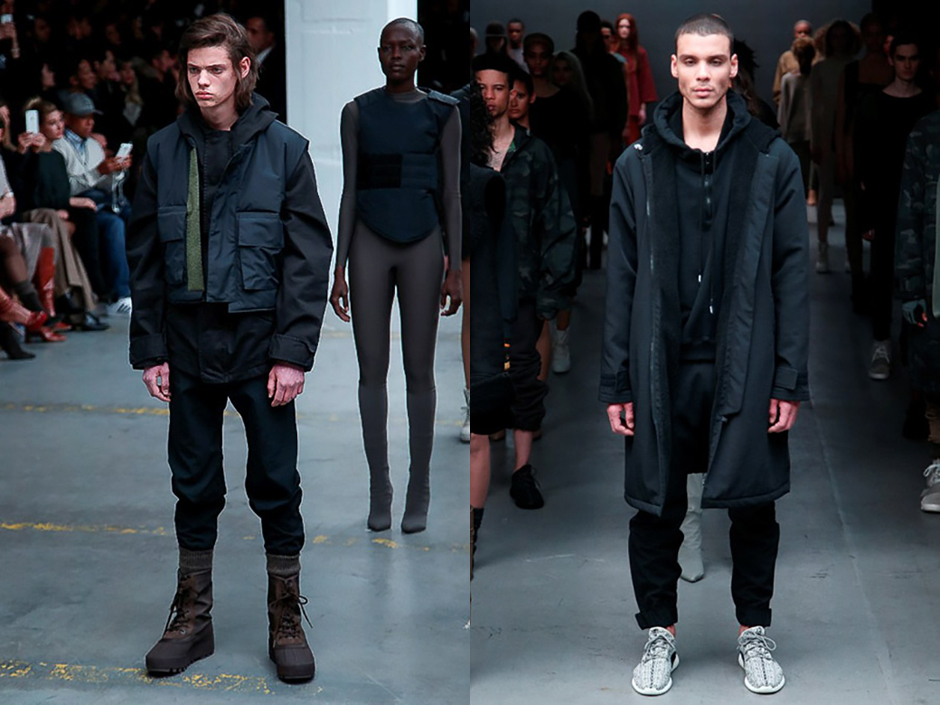 As to be expected from someone as creative as Kanye, it was a strong showing. Oversized tops and seemingly military-inspired gear, two things Ye is known for had a strong presence. The highlights of the collection in my opinion were the jackets. The bomber jacket and long jacket were both on point, both in terms of cut and color schemes. And let's not forget the shoes. The lowtop Yeezy Boosts? Insane. People always complain about sneakers getting hyped just because Kanye's name is attached to them, but I have a feeling Adidas could release those free of any branding, and they'd still be extremely well-recieved.
There were of course a few pieces that I wasn't terribly fond of, such as the ripped sweater, some of the vests, and the vastly-oversized crewneck, but keep in mind that some pieces at a fashion show are just intended to be spectacle, and they're not actually designed for everyday wear.
All in all, I'd say Ye's first fashion show was a great success. People were already insanely excited for the sneakers, and they hype for the whole collection has just grown higher. Kanye and Adidas really knocked the whole thing out of the park, with everything from the unique packaged jacket invitations, to the showing of the event in 40 movie theaters worldwide, to the star-studded event itself. There's a good chance that Nike is kicking themselves for not offering him what he wanted and letting him leave.
I can't wait to see where things go from here, but wherever they may, you can count on KicksOneTwo for opinions and reviews of whatever these two powerful creative forces do next.
-RDwyer
Share KicksOneTwo