Winter is still upon us. With the snow earlier this week, and the single-digit temperatures, it's not spring just yet. However, we're closer with every passing day, and with the change of the seasons, a question arises: What kicks should you rock in the spring?
Spring can be a tough season for sneakers. You're probably looking for a chance to put away some of the sneakers that are in your winter rotation, yet at the same time you don't want to pull out all the lightweight summer kicks just yet. You also don't want to break out the crazy heat too much, as the change between seasons can be rough on your best shoes. Never fear though, I'm here to help. I've got three solid suggestions for kicks that you can rock on a daily basis this spring.
1. Adidas Superstar 2015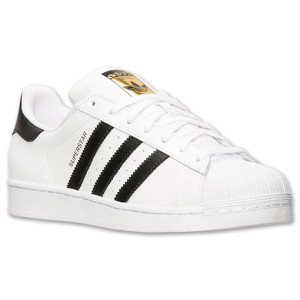 Although Adidas did their best to beat the Superstar to death in the mid 00's, they got it right in 2015. The classic white and black shelltoe is updated with gold lettering on the side and a gold stamp on the tongue for a little extra pop of style. A great everyday pair of sneakers.
2. Nike Flyknit Roshe Run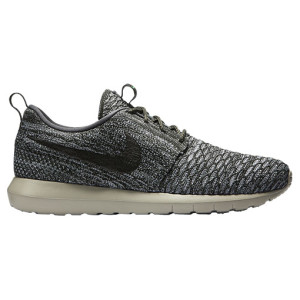 Although you might want to wear thicker socks if you decide to go this route, the "Wolf Grey" Nike Flyknit Roshe Run is another great spring sneaker. They're a little bit more tough and durable than a regular Roshe, and the wolf grey colorway is a great compromise between the darker shoes you usually rock in the winter and the lighter shoes that are more commonly seen in the summertime.
3. Jordan Future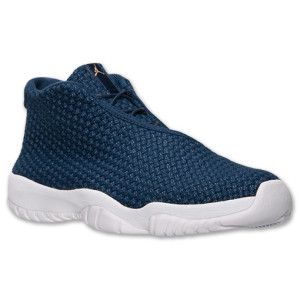 Ah, the Jordan Future. One of the best shoes of 2014 is still a very solid wear in Spring 2015. You can find both this"Midnight Navy" colorway and a "Cool Grey" colorway on sale at most retailers, and this specific version of the Future has a thicker knit on the upper, so it's a slightly warmer shoe. Perfect for the spring.
So there you have it. Three recommendations for everyday kicks this spring. Keep trucking through these last few weeks of winter and make sure your everyday spring kicks are ready, and it'll be time to break them out before you know it!
Share KicksOneTwo