Continuing with yesterday's coverage of TCSAX 5 at the Target Center, we bring you all the on feet pictures from the event. There's fire at every TCSAX, but TCSAX 5 just might have had the most fire yet. Check the snaps below!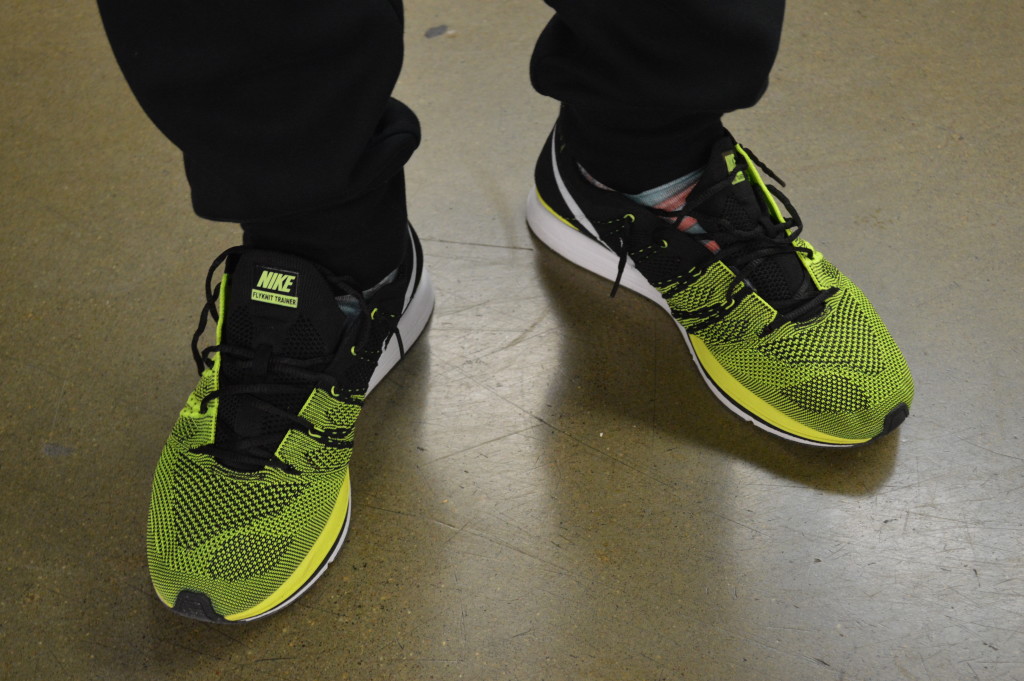 Yoseph was rocking a volt/black colorway of the Flyknit Trainers.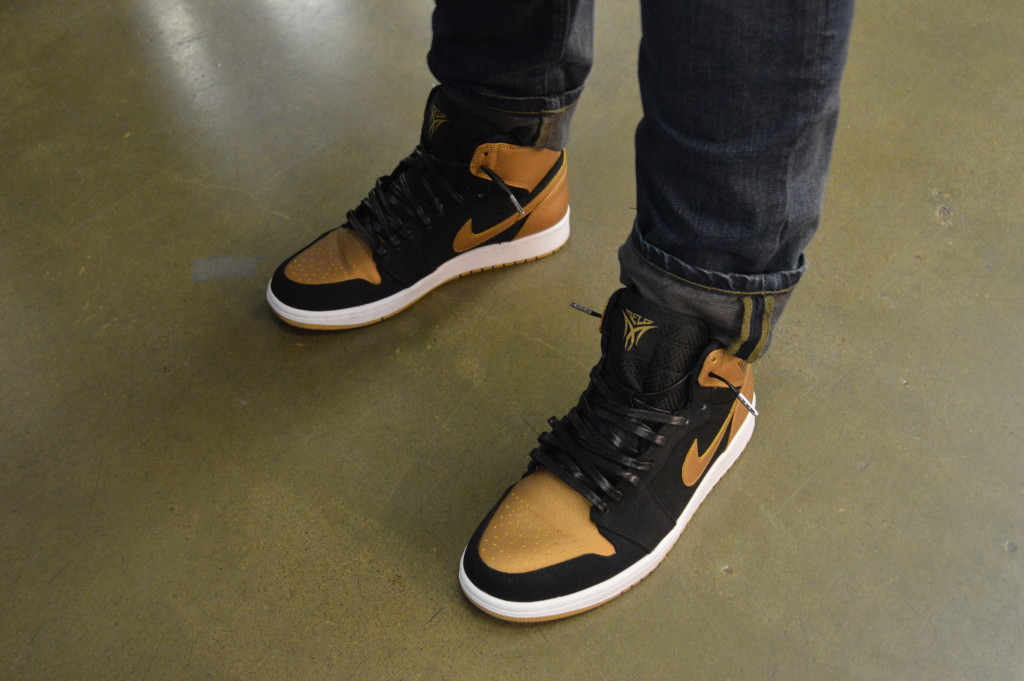 Bill threw a nifty lace swap in his Melo I's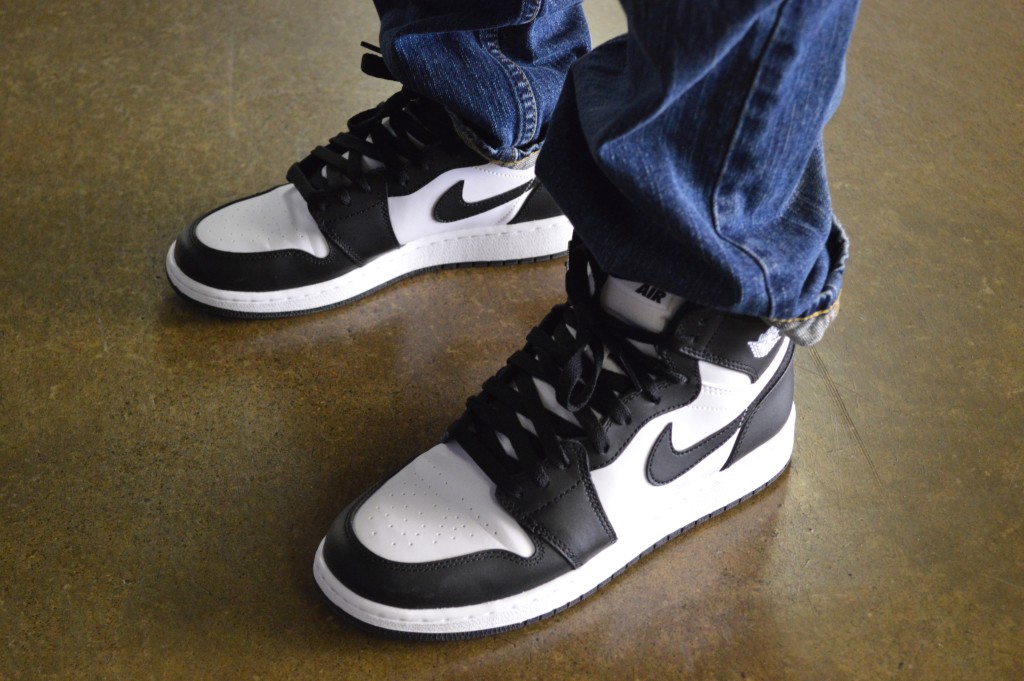 Jacob showed love to the Jordan I as well, rocking the black/white colorway.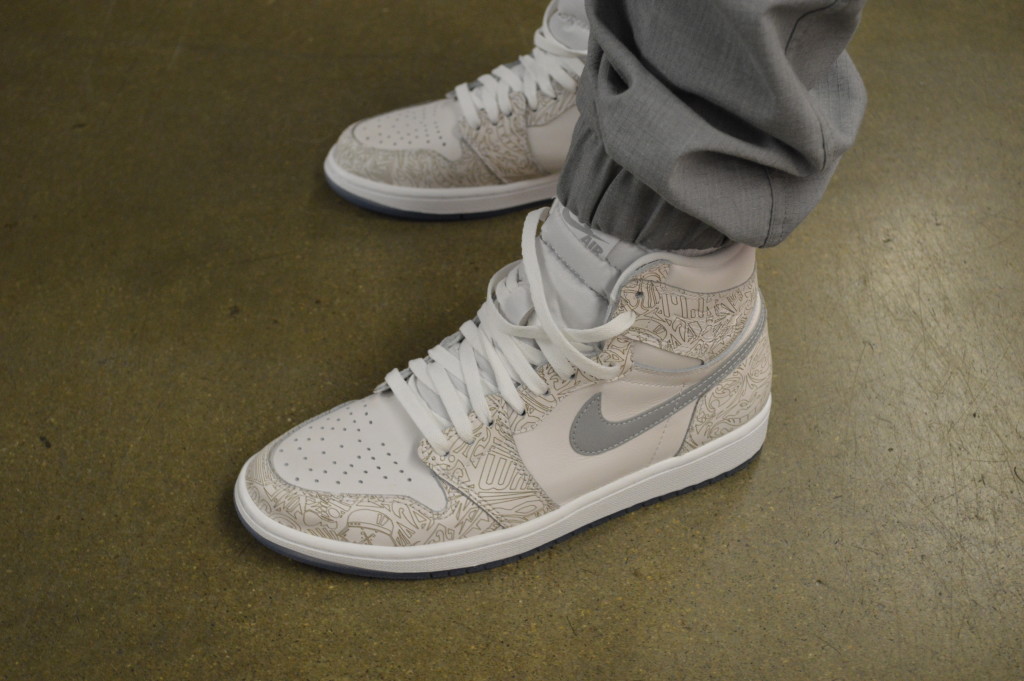 But that's not all for I's. Joe was on the I train as well, rocking the recently released Laser I's.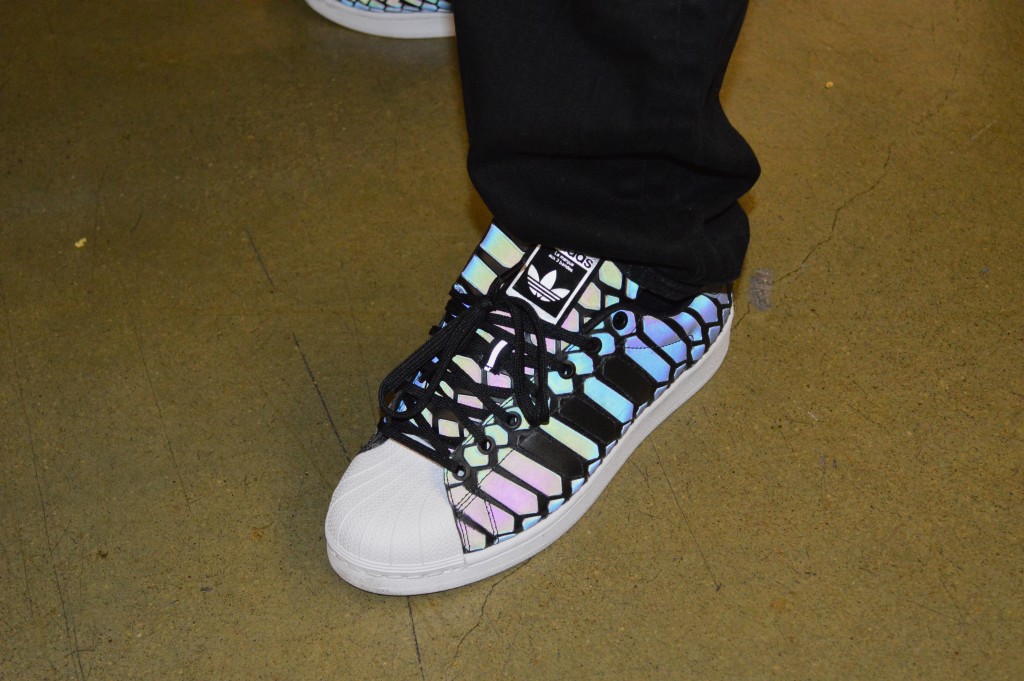 Adidas got love at TCSAX too. Matt came through with the "Xeno" Superstars. If that crazy reflective material is where 3M is headed in the future…that's great.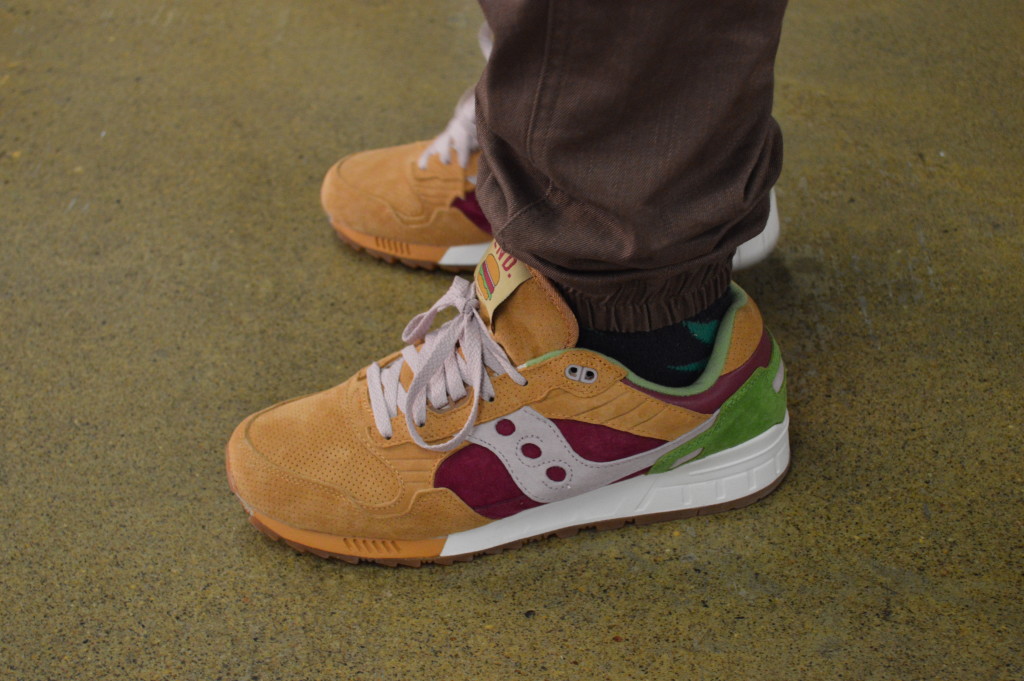 Saucony was represented as well. The "Burgers" are crazy in person.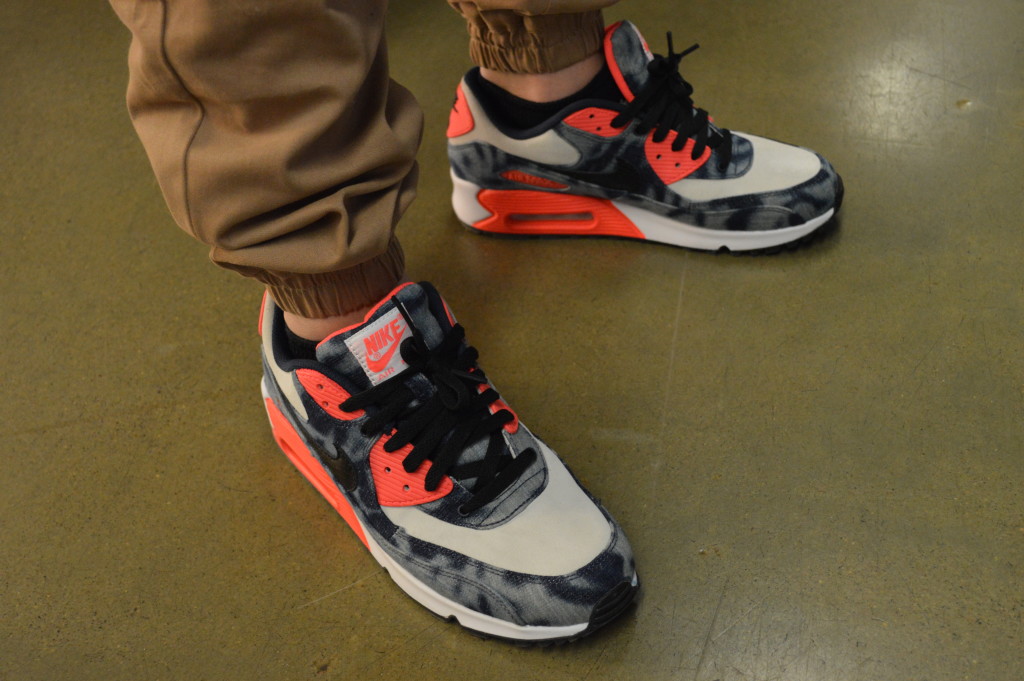 Bruce came through with the "Washed Denim" Air Max 90, one of the cleanest Air Max releases in recent memory.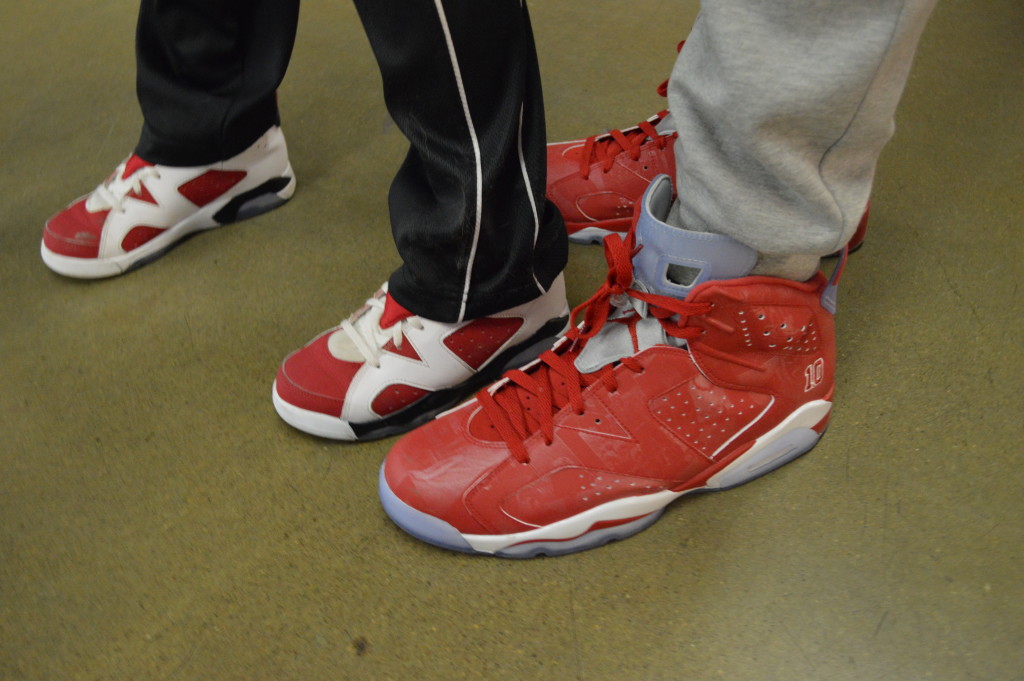 Dan and his son came through with VI's, the Slam Dunk and Carmine, respectively.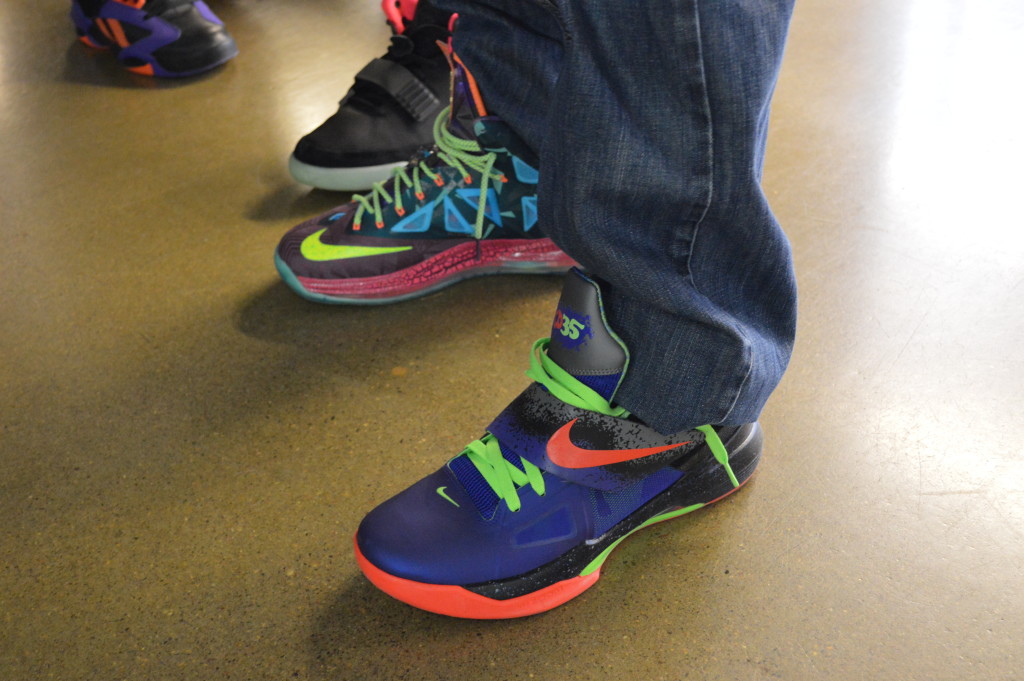 The infamous Don Duda went the mismate route, wearing one KD 4 "Nerf" and one Lebron X "What The MVP". S/O to the Yeezys in the background too.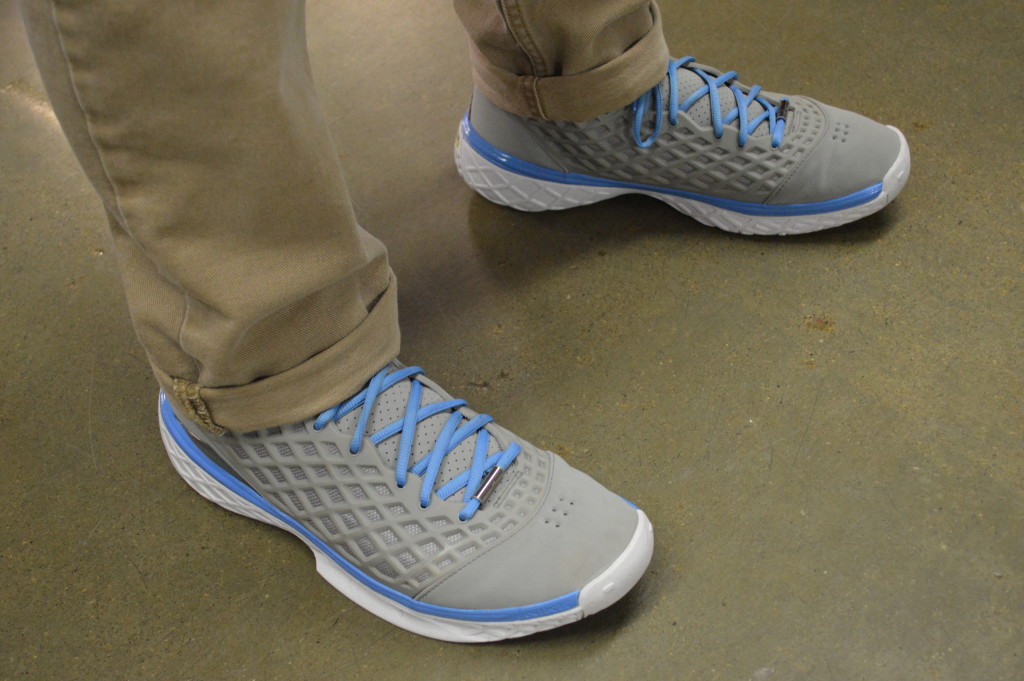 Emil dug into the Kobe vault and pulled out some Kobe 3's.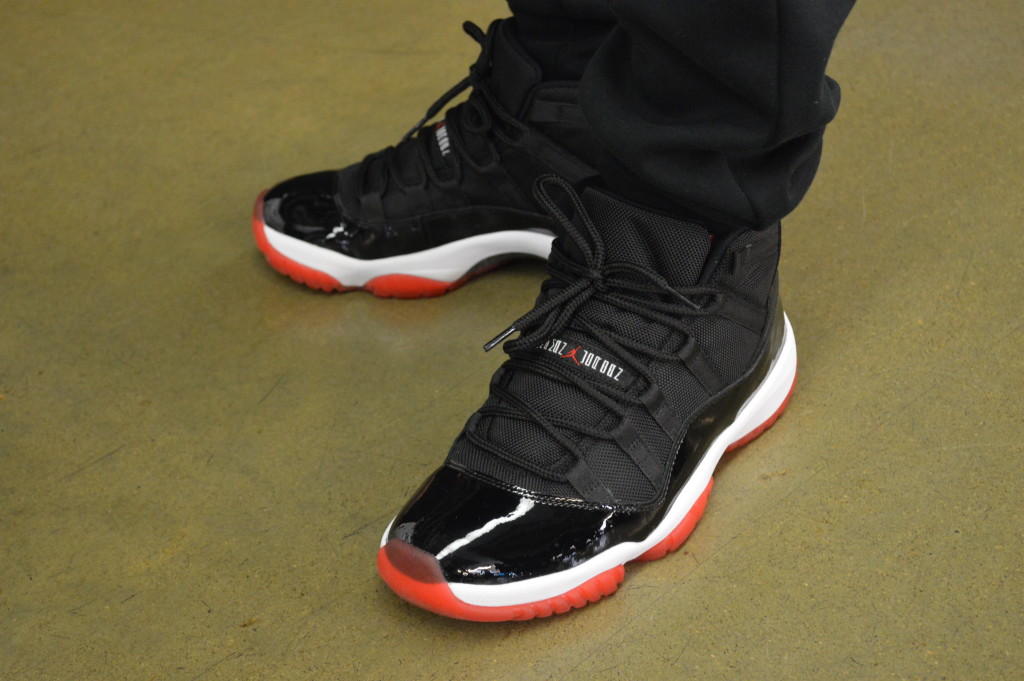 Yoseph opted for a mid-event switch, swapping out his Flyknit Trainers for the Bred XI's.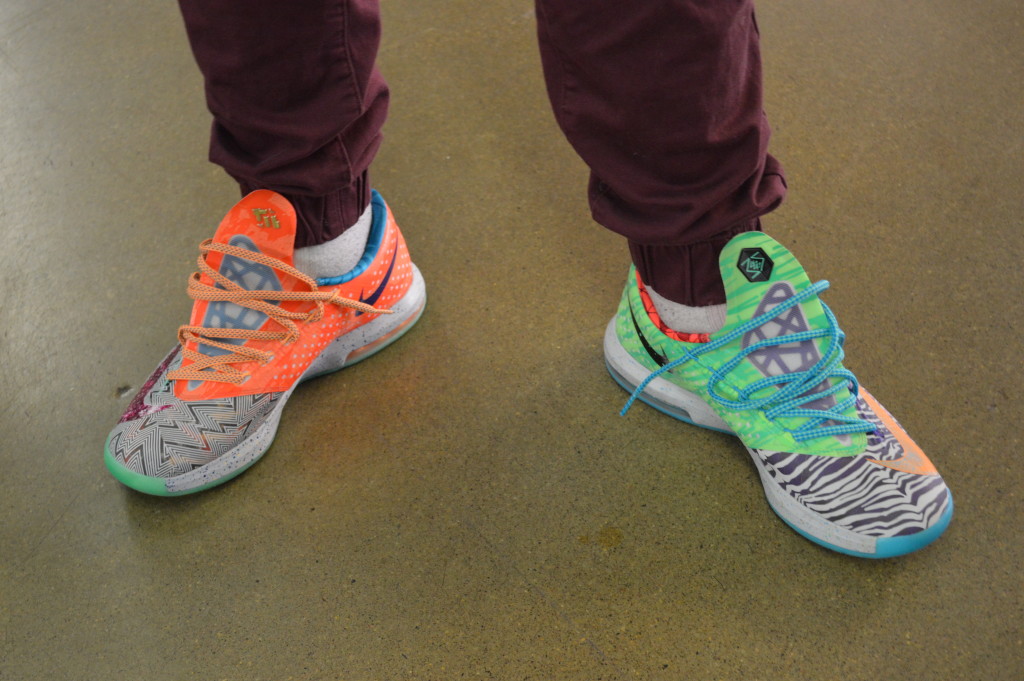 "What The" KD 6's. Very clean for such a loud and colorful shoe.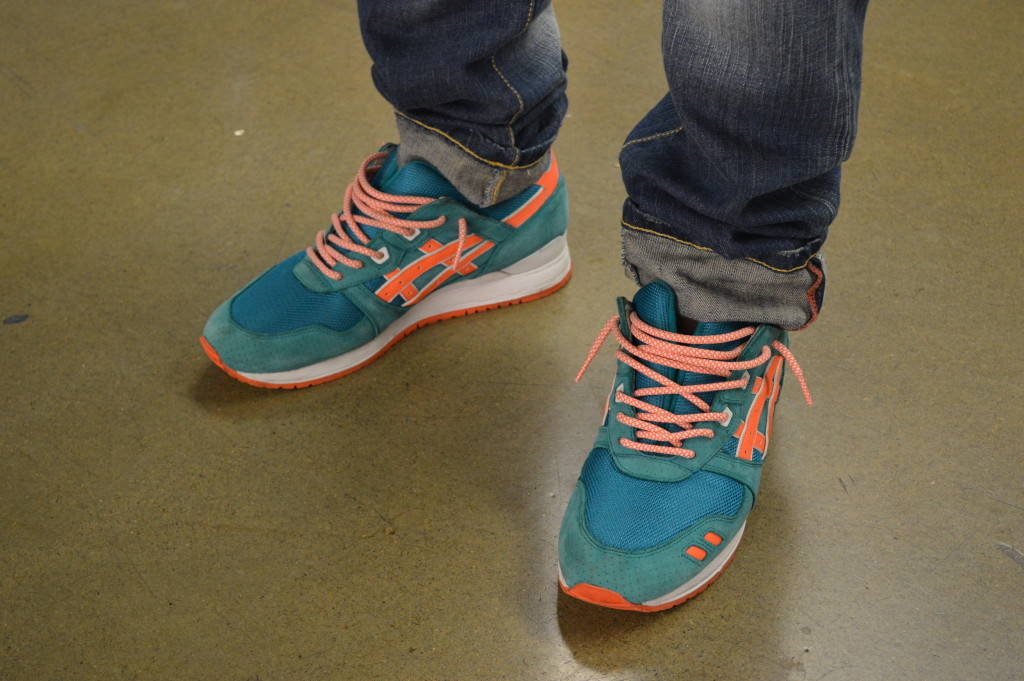 Jahmade opted for some Asics x Ronnie Fieg heat, rocking the Gel Lyte III "Miami" from the ECP pack.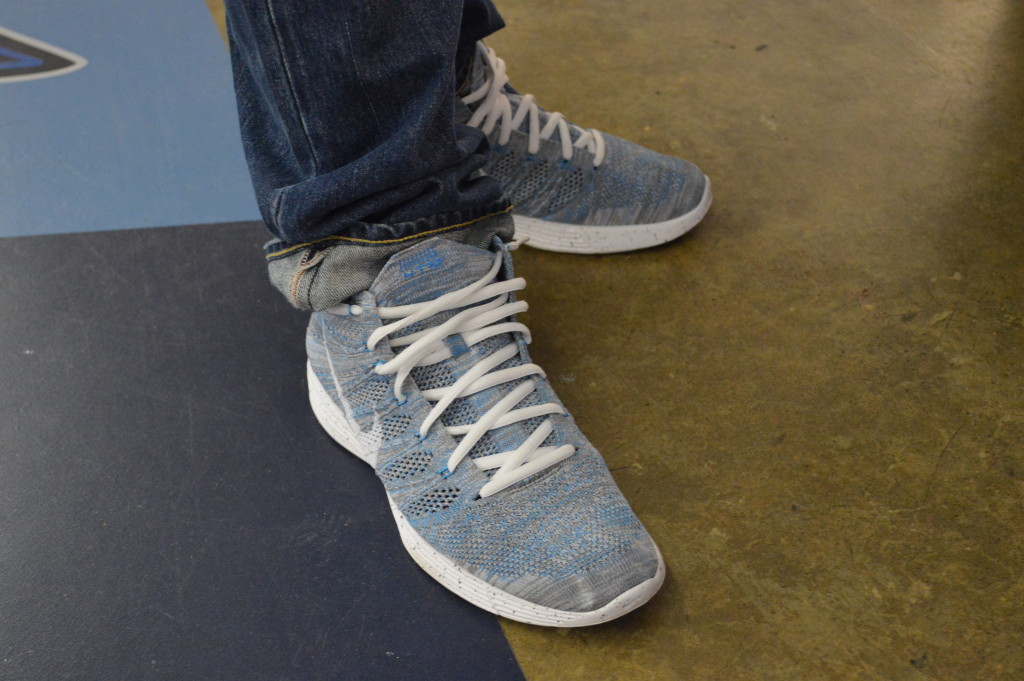 We have an HTM sighting. Adam rocked the HTM Flyknit Chukkas.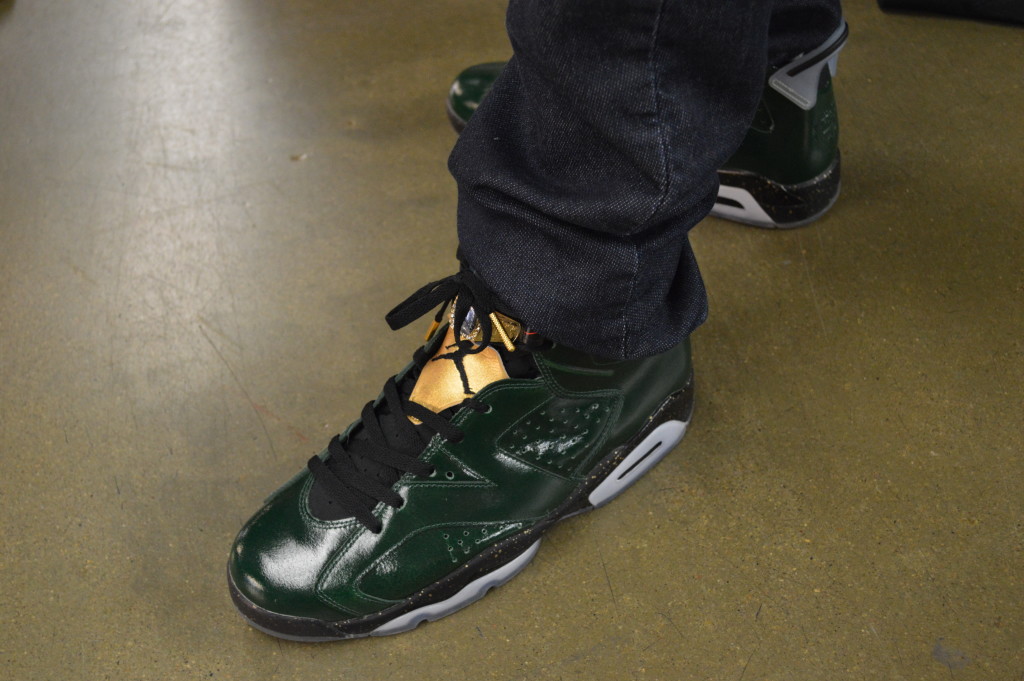 Dallas brought out the "Champagne" Jordan VI's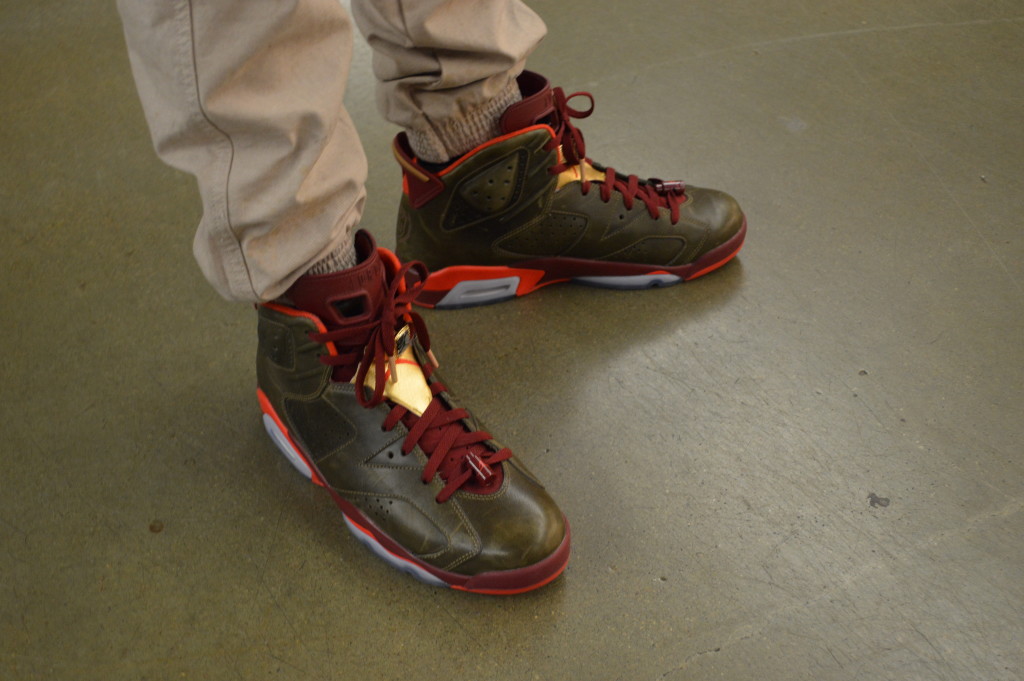 You know you can't have champagne without cigars. Taylor threw on the "Cigar" Jordan VI's.
Moh broke out the Jordan XX9 "Year Of The Goat" (or should we say G.O.A.T?).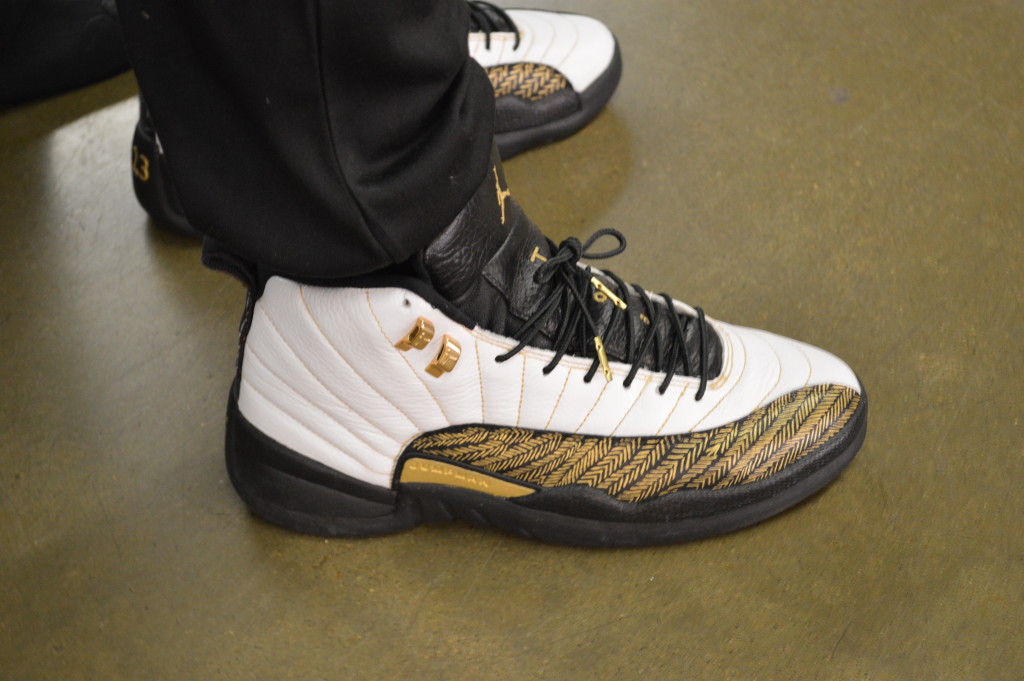 Salvatore broke out some of his own work. These custom "DB 12's", inspired by the DB 9's are off the hook.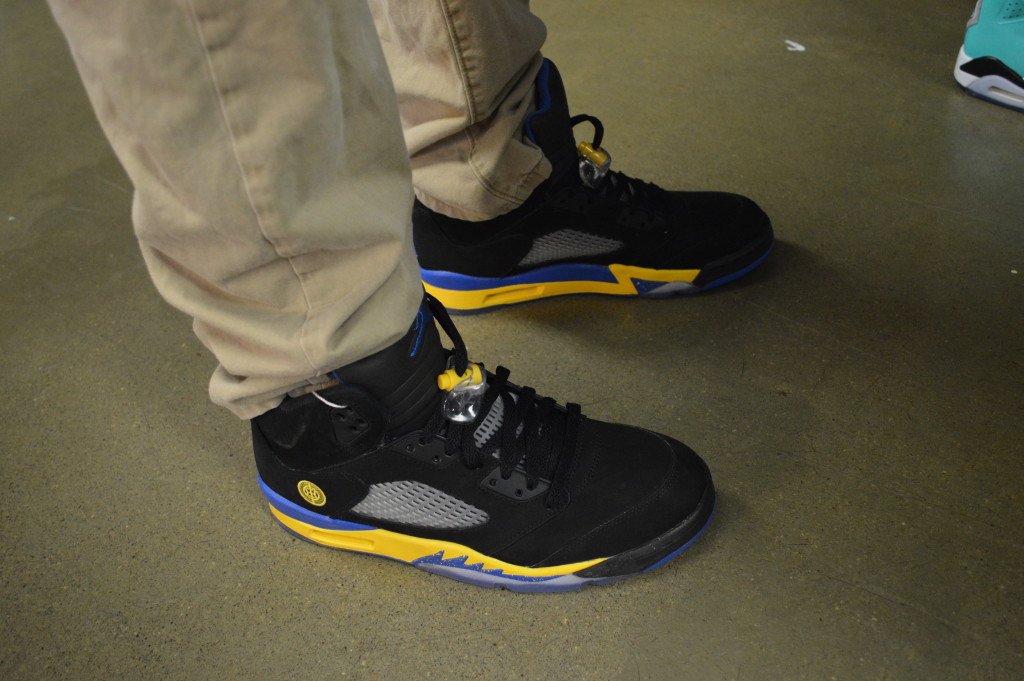 Shanghai V's. Clean.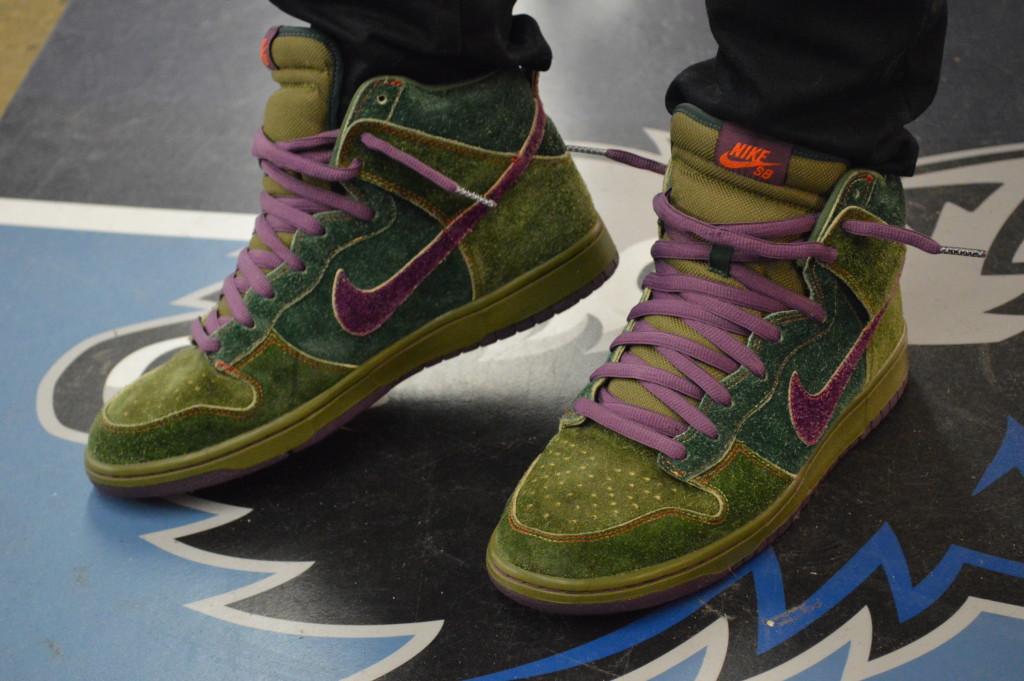 One of the guys from PIFFmpls broke out the Skunks.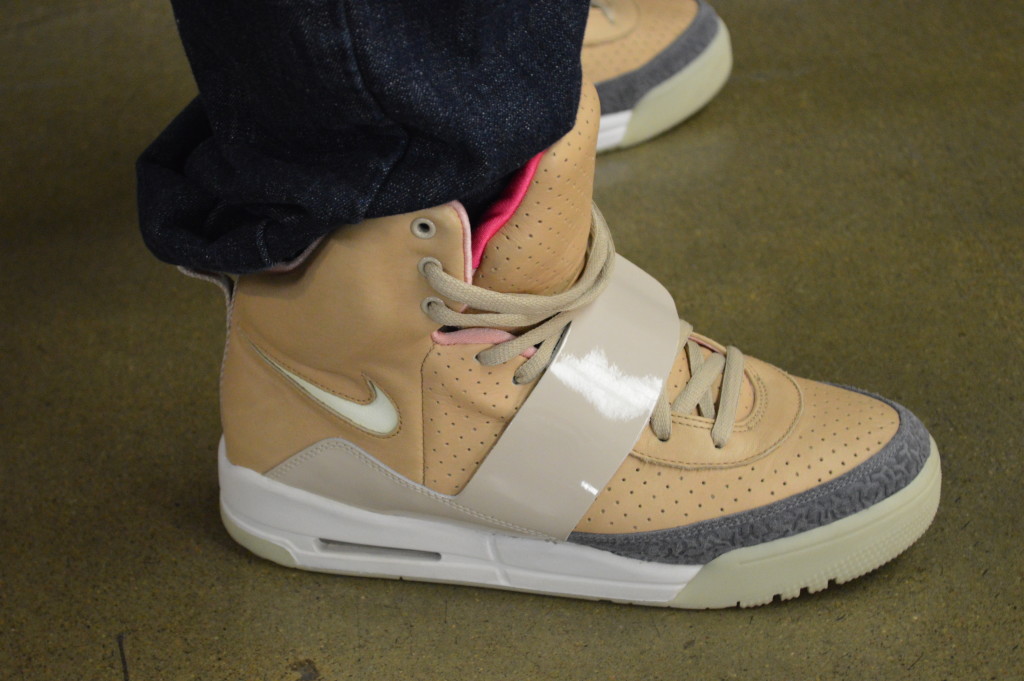 Yeezy season. Midas broke out the Yeezy 1's.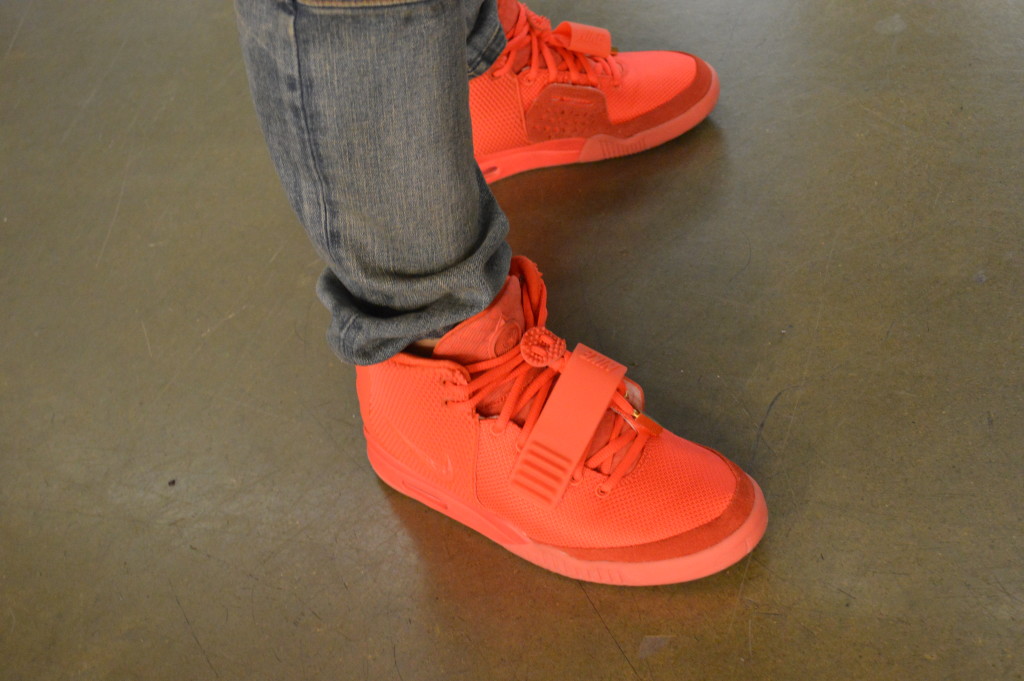 Yeezy season continued, as Rancell rocked the "Red October" Yeezy 2's.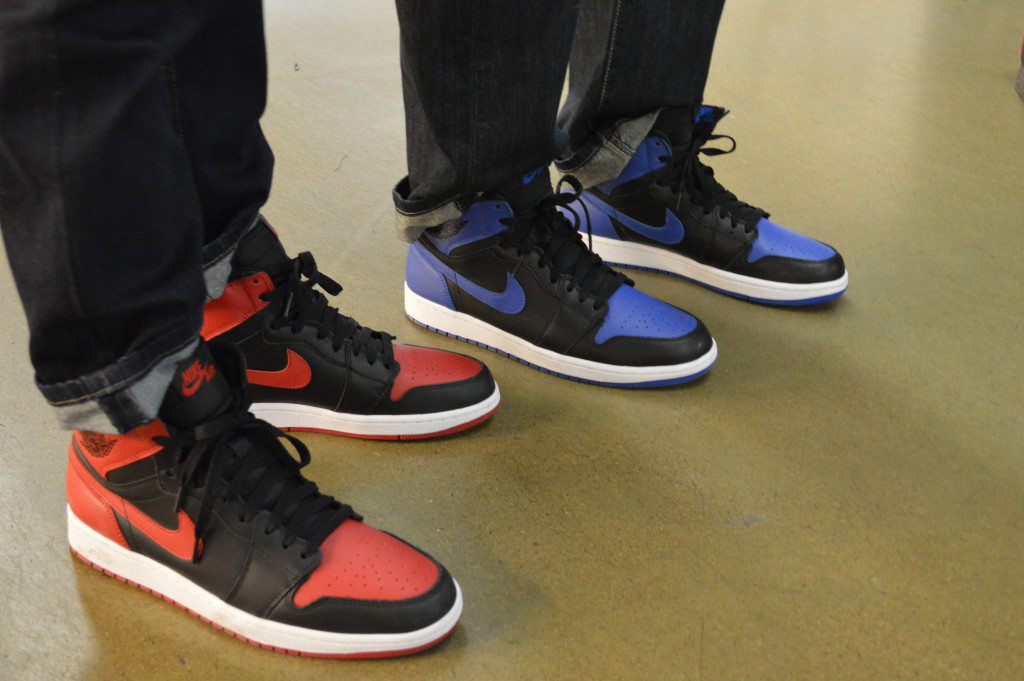 DW came through with the Royal I's…and last but not least, I decided it was only right to rock my favorite shoes of all time….the Bred I's.
There was enough fire to burn down an entire city block at TCSAX 5. Get your heat ready for TCSAX 6 this fall! We'll see you there.
Share KicksOneTwo