This week belonged to Adidas.
Yes, Adidas. The perennial second banana in the athletic footwear world. The brand with the three stripes that, no matter how hard they try, just can't seem to unseat Nike from their spot atop the athletic footwear food chain. The brand that can endorse everyone from Jeremy Scott to Pharrell to the almighty Yeezus himself, and crank out dope designs and ideas like Boost foam and Primeknit uppers, but is still perpetually viewed as #2.
Well #2 was #1 in the sneaker world this week. Let's start back on Monday, when two Adidas x Bape x Undefeated Superstars were announced (They release today…may be the Force be with you if you're trying to cop). The signature Bape camo adorned the uppers of the shoes, while suede stripes, Bape and Undefeated branding on the heel and an off-white midsole and toe box made for a crazy collaboration. With how hot Bape is right now, the time was right for another collaborative release and the week started on a high note for the Three Stripes
Monday's success was just the starting point of Adidas's huge week however. On Tuesday, SneakerNews announced that the Stan Smith (is there any shoe that's more in right now? I think not) would be releasing in a premium Horween leather variation, whipping sneaker heads and menswear nerds into spasms of premium leather-scented joy. No major brand blurs the line between sportswear and high fashion quite like Adidas, and the Horween Stan Smith was another genre-defying banger.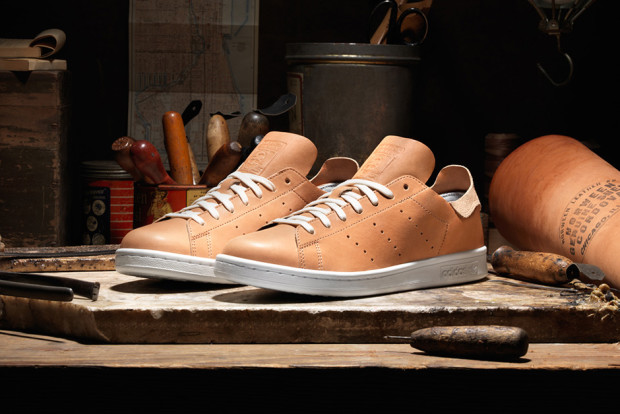 You'd think those two sneakers alone would make for a great week for any company, but the Three Stripes wasn't stopping there. Their biggest power move of this last week? Delivering a truckload of new kicks to recent signee James Harden, whom they stole away from Nike.
A little backstory here: Harden signed a deal with Adidas a few months back that officially went into place October 1st. He was spotted wearing Nikes several times in the last few months, leading many to question his loyalty to the Three Stripes. However, all those rumors were squelched when a giant Adidas truck full of new shoes arrived at Harden's house on the morning of the 1st.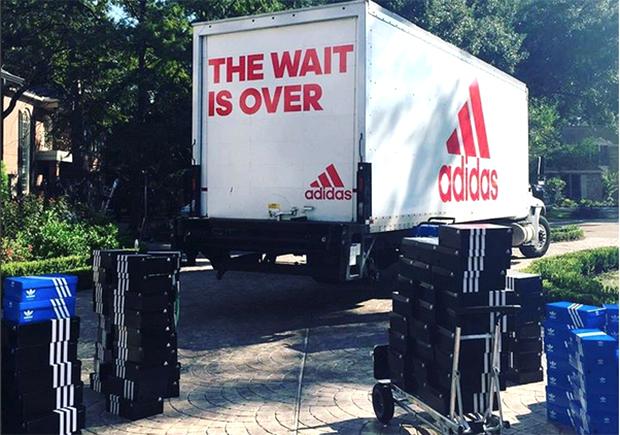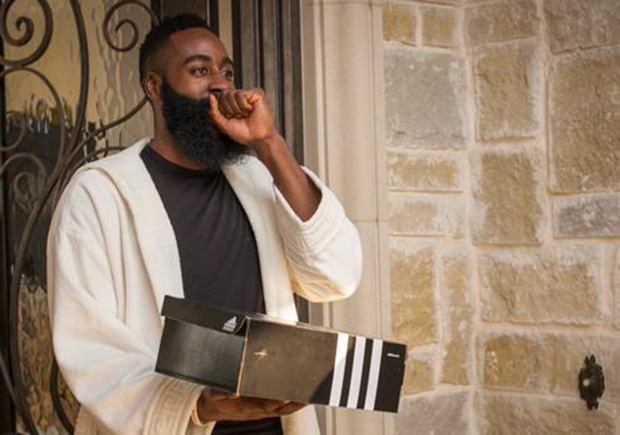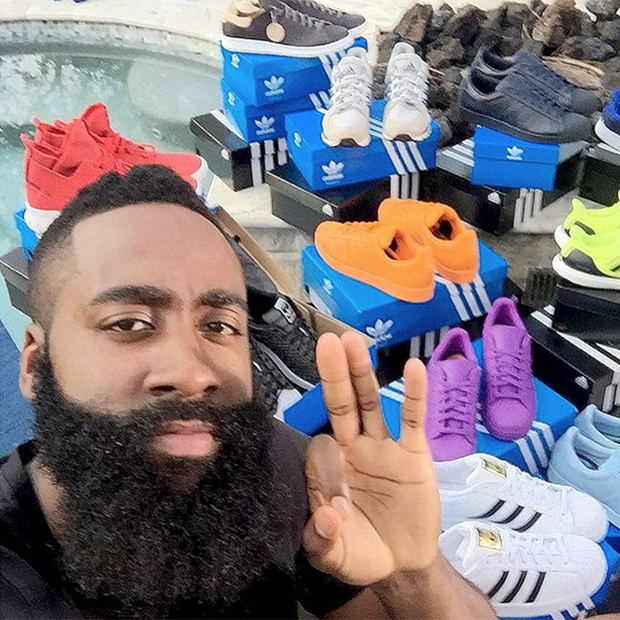 With one of the best scorers in the NBA firmly on board (Harden said in an interview that Adidas would let him have a say in his marketing, something that Nike was not willing to offer….you can't help but think they gave him 200 million other reasons to jump ship as well), Adidas is ready to make a push at Nike this NBA season. They won in the streetwear world, the menswear world, and the NBA world all in the span of a few days.
Don't get it twisted: they've still got an incredibly long way to go before they unseat Nike from the #1 spot, but weeks like these show that it might not be quite as far-fetched as it sounded a few years ago.
Only time will tell, and one thing's for sure: the more the sneaker brands push each other, the better it is for us sneakerheads.
Share KicksOneTwo