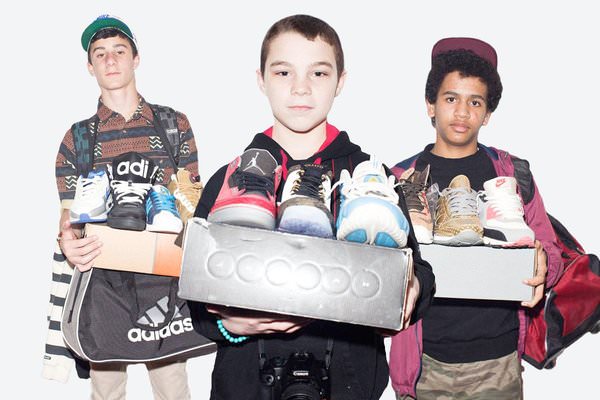 We were all new to the sneaker game at one point in time. Even the most seasoned sneaker collector remembers when they first fell in love with kicks and sneaker culture. There's a learning curve to this sneaker shit, and everyone was at the bottom of it when they started.
However, there's a stigma against being "new" to the game. People are awfully quick to bash someone for not having an extensive knowledge of sneakers, and in turn this leads to new sneakerheads trying too hard to act like they know more than they do. Newsflash: this is how hypebeasts are created. No, they're not born in a melting pot of hyped kicks, expensive streetwear, and their parents money…they're created by the game.
A lot of people who got into sneakers in the past few years try way too hard to impress everyone who's been collecting kicks for years when in reality they don't have the extensive amount of knowledge to actually pull it off, and I'm here with an important PSA: It's perfectly alright to be new to the sneaker game.
There's no need at all to act like you've been bout it bout it (word to Master P) if you've only been collecting for a short amount of time. Your first few years in the sneaker game are similar to middle school: you need to find yourself, and develop your own personal taste instead of trying to impress others and follow the crowd. If you don't do that organically by buying what you like and having your own opinions…you just might turn out to be a hype beast.
And to sneakerheads who have been in the game for a while: It's extremely important to nurture the next generation of sneakerheads and teach them the ways of the game instead of being haughty because you know more than they do. Forgive them their bricks, as your bricks were once forgiven (We've all tossed a brick or two in our day, let's be real). They're the next wave of our culture, and we need to let them do their thing. It's likely you had someone in the sneaker game you looked up to when you were young, and now it's time to pay it forwards.
What do you think the best way to mentor young sneakerheads is? Let us know in the comments or on Twitter!
Share KicksOneTwo