TGIF. We've got one more day to get through until the weekend, and it'll be a glorious weekend indeed. Although the Black Friday blowout is only 2 weeks away (expect another of these articles around then), this weekend's releases are nothing to sneeze at…so we decided it would be only right to rank the five best. Without further ado, here's the top 5 sneakers releasing this weekend.
5. LimitEDitions x Diadora N9000 "Castellers"-Saturday, $N/A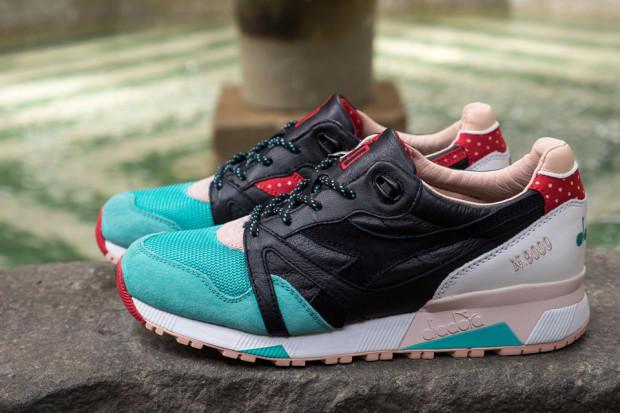 Don't call it a comeback. Diadora has barged back into the sneaker game in 2015 with a run of dope, high-quality collabs and their latest with Barcelona's LimitEDitions pays homage to the Catalonian festival tradition of "castells". The shoe also comes with four pairs of laces, a keychain, and a bespoke box.
4. Nike Flyknit Racer "Acai Berry"-Friday, $150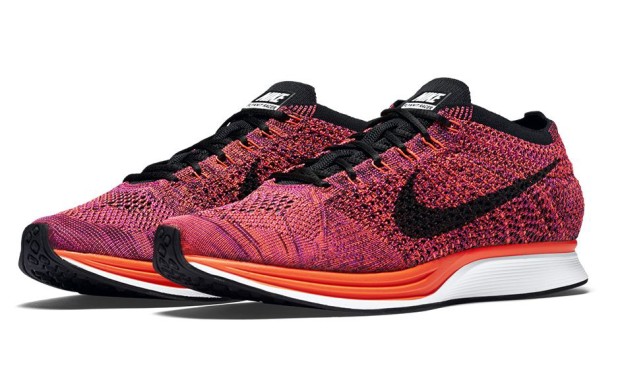 A favorite of the KicksOneTwo staff, the Flyknit Racer returns in a new (and very dope) color way, mixing shades of purple, orange, and black, which all contrast nicely with the orange and white midsole. Although this is more of a spring/summer color way, it's still a very clean and wearable design.
3. Jordan VII "Sweater"-Saturday, $190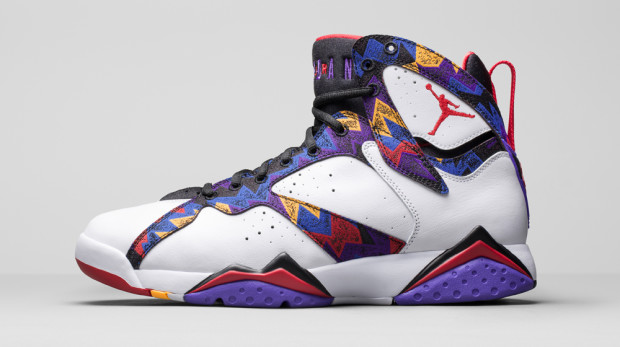 Editor's Note: The official nickname for these seems to be "Nothing But Net", but we like "Sweater" better (that rhymed), so we're sticking with it.
Jordan Brand brings a strong GR offering to the table this weekend with the release of the "Sweater" VII's. The design was inspired by a sweater and matching shorts that Michael himself wore while taking a stroll around Barcelona during the 1992 Olympics, and the loud pattern contrasts nicely with the simple, smooth white leather on the upper.
2. Nike Lebron 13 "Horror Flick"-Friday, $200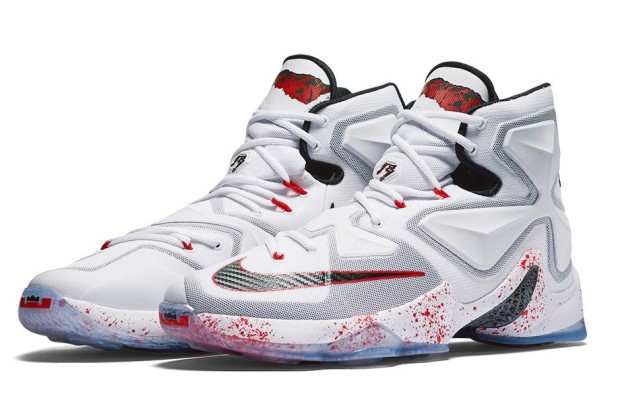 LeBrons might not hold the same allure they used to in their glory days (8 to 10 to be specific), but the Lebron 13 "Horror Flick" is one of the strongest offerings from King James's signature line in a while. Inspired by LeBron's love of horror movies, the shoe features slash marks on the tongue and red speckles (like blood specks, get it?) on the midsole. A clean and well-done sneaker with a few unique touches? Can't go wrong.
1. Adidas Yeezy 35o Boost "Moonrock"-Saturday, $200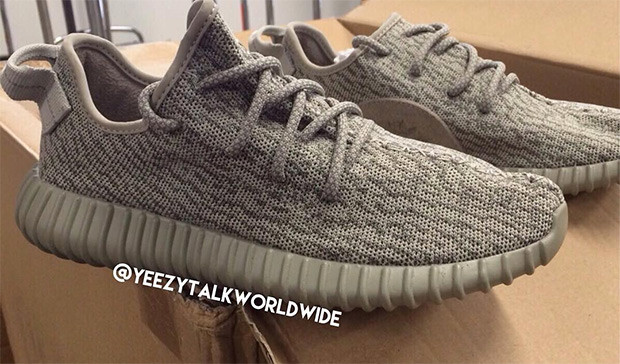 You should already know…if there's a Yeezy dropping, it's a shoo-in for the #1 spot. The third colorway of Kanye's 350 Boosts will be available this Saturday, and will only be sold at retailers that carried the Yeezy Season 1 collection. Dubbed the "Moonrock", this 35o Boost features grey/tan/off white detailing..and it'll go perfect with any Yeezy Season 1 apparel you might have copped.
There it is. The top 5 sneaker releases. Are there any shoes we left out that you would have had on the list? If you did it, would you re-arange the order? Let us know in the comments or on Twitter! We're always up for a discussion.
And as always, be sure to follow us on Instagram for all the dope sneaker pictures that you can handle.
Share KicksOneTwo