There are only a few things that are guaranteed in life: death, taxes,our homie Jahmade hating Adidas, and that there's gonna be a new edition of Sunday Sneaker Ramblings about once a month.
Welcome to the 6th edition of Sunday Sneaker Ramblings. If you're new to the segment, I touch on the biggest news in sneakers the past week, and share my thoughts (positive or negative) on said news. Without further ado, it's time to discuss the news.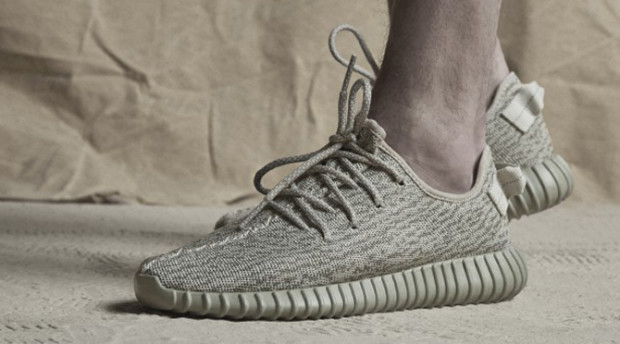 There was a Yeezy release this week, the "Moonrock" 350 Boosts to be specific. I'm a huge fan of the 350 Boost, but I've gotta say, the Moonrocks have been my least favorite colorway so far. They look like a Turtledove sample that was left on the cutting room floor until some Adidas executive said "Fuck it, these are Kanye shoes. Let's release these too, they'll still sell out". If you managed to cook a pair, shouts to you, but I'm really not even tripping that Adidas handed me an L on Saturday morning. I'll live to cop Yeezys another day.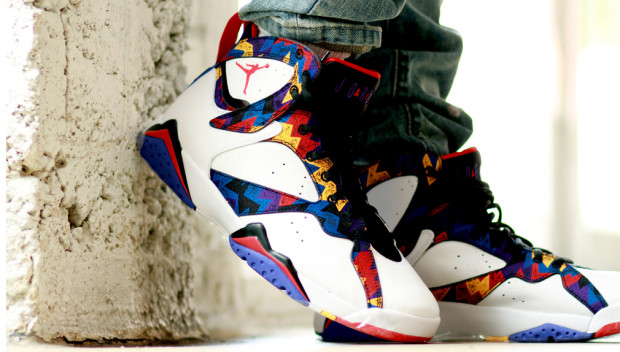 Next: the "Sweater/Nothing But Net Jordan VII's". BRICK. When the shoe was first announced, it drew mostly positive reviews. People liked the concept. People generally seemed to be fond of the shoe. That all changed when release day rolled around. They're still on shelves almost everywhere, and they seem to be doomed to sit in Jordan purgatory next to other undercooked designs like the Marvin the Martian VII's and the Threepeat VIII's. Here's hoping the Aqua VIII's on Black Friday and the Maroon VI's in December can break Jordan out of their rut. It's odd (although somewhat enjoyable) to see retros sitting on shelves.
Editor's Note: I realize that I posted both of the kicks above in my "top 5 weekend releases" article on Friday. However, now that they both dropped and I had a chance to look at them from a more objective point of view, I've hit a complete 180 on both of them. Sorry, not sorry. *Kanye shrug*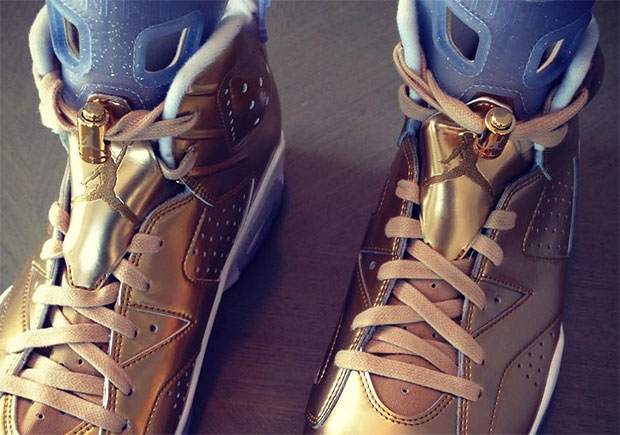 In more positive Jordan news, Spike Lee rocked a crazy pair of all-gold VI's to the Oscars (sidenote: who actually watches the Oscars? In my 23-odd years on this planet, I've never once watched them. If you know someone who has, let me know. I'm sure they've got fascinating stories). 'Heads all over were clamoring to find out what the deal with Spike's kicks was, and although we'll probably never see a release, there's no harm in dreaming, right?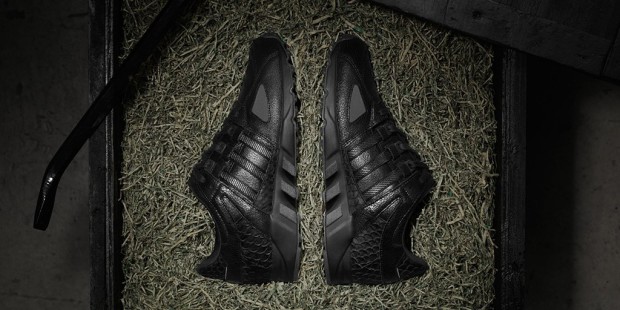 Let's talk a little Adidas too. The newest Pusha T collaboration was unveiled this week…and talk about fire. It's been a good week for Push. Announced as the president of G.O.O.D. Music and a new sneaker collaboration all unveiled in one week? Yeah, he's winning. Although the all-black colorway isn't as dope (pun intended) as his first off-white sneaker, it's still fire…and I'm betting it'll sell out almost instantly when it drops on Black Friday.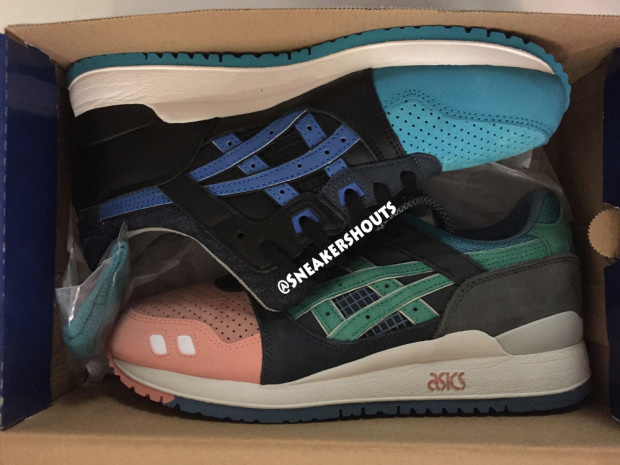 Lastly…let's discuss the monstrosity that's the Asics x Ronnie Fieg "What The Fieg". I love Based Ronald to death, and I'm the biggest Kith stan you'll ever meet…but those shoes absolutely suck. I'd like to ask Aaron (that's his real name) exactly what the Fieg he was thinking when he greenlit that project. The "What The" concept is tired and washed, and a brand like Kith that's constantly ahead of the curve shouldn't be partaking in washed trends like that.
All in all, a solid week for sneakers. Sure, there were some major bricks tossed, but with Black Friday and all the heat your closet and wallet can handle right around the corner, there's reason to be excited about the sneaker game in these upcoming weeks. Just make sure your credit card and your conscience are ready.
What did you think of this week in sneakers? Were there any releases that you loved? Hated? Be sure to let us know in the comments or on Twitter! We'd be more than happy to shoot the breeze with you. And as always, be sure to follow us on Instagram for all the dope sneaker pictures you can handle.
Share KicksOneTwo