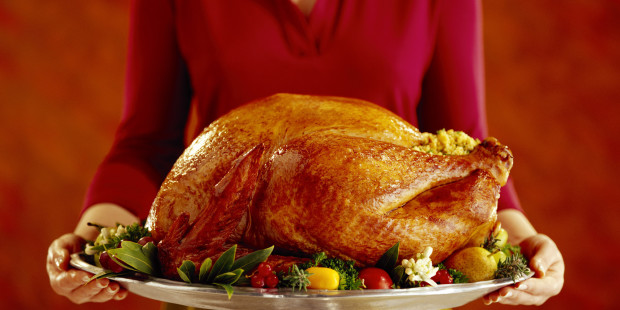 Ah, Thanksgiving. The day where you post up with friends and family all day, eat so much turkey you can hardly move (shouts to the after-dinner nap), and watch football. Unless of course you're a retail employee…then you'll probably be at work.
Every Thanksgiving, it's important to be thankful (duh) for what you have, and all the blessings that have been bestowed upon you. And for sneakerheads, there's been a lot of them. There have been peaks and valleys in the sneaker game this year, but it's been a solid year so far, and with everything dope on the horizon, there's even more to be thankful for in the coming month.
First and foremost, be thankful for the friends you've made in the sneaker game. The best thing about shoes is the tight-knit community that's brought together by a common interest. I've met several of my best friends because of our common love for kicks (one time for Fresh Family…I see ya'll), and that's not something that should be taken for granted.
Then, be thankful for the heat we've seen this year. Sure, there are multiple Jordans sitting on the shelves for what seems like the first time in forever, but there have been some FIRE releases this year too…from Supreme 5's to Yeezy 350 Boosts to DSM I's. The sneaker gods certainly didn't shorthand us on heat this year.
Lastly, be thankful for all the heat that's about to come. Maroon VI's are right around the corner. White Cement IV's are just a few months ago. The Cyber Monday I's are just on the other side of the weekend, and that's not even mentioning all the other crazy kicks that are slated to release over these next few months.
So enjoy your Thanksgiving day, and be sure to be grateful for the sneaker game. Although there are some things we might all change about it…we're lucky to be a part of it. And from all of us here at KicksOneTwo…Happy Thanksgiving to you and yours. We hope you have a truly wonderful day.
Share KicksOneTwo