Black Friday. The day that delights millions of carnivorous consumers thirsty for deals, and strikes fear into the hearts of overworked, underpaid retail employees all over the United States.
Black Friday is mainly centered around electronics and appliances, but sneakerheads have their day too, with a new (and usually highly desired) Jordan dropping. This got us thinking..which Black Friday releases were the best?
Once that thought entered our minds, you know we had to make a list for you. So here it is: the 5 best Black Friday Jordan releases, in order from #5 to #1. Let's go.
5.  Jordan XII "Nubuck" (2003)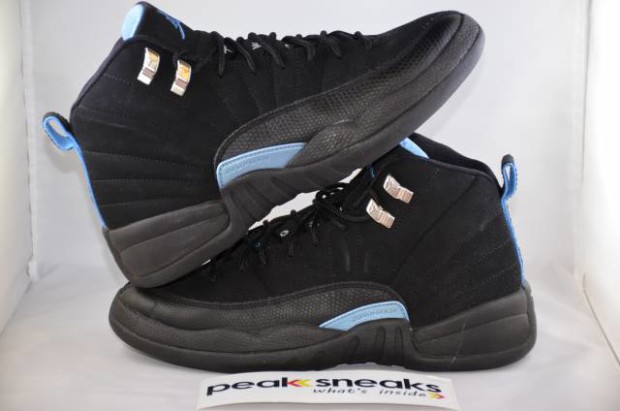 We're starting the list off with an under appreciated colorway of the XII. The "Nubuck" doesn't get enough love for what it is: a clean, black sneaker with just enough flair (powder blue accents, gold lace loops and pebbled leather detailing) to turn heads.
4. Jordan XIII "Flint" (2010)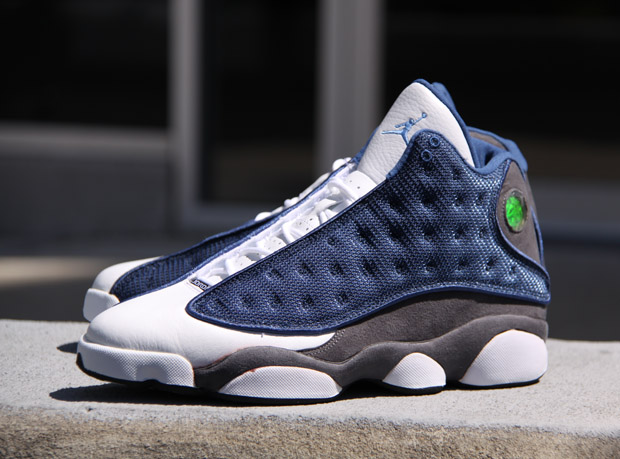 Any XIII head would likely rank the "Flints" at #1, but they come in at #4 on our list. One of the cleanest XIII's ever (look at how that grey hits with the navy..perfection), sneakerheads are still hankering for a fresh pair of these, 5 years after their original release.
3. Jordan XII "Flu Game" (2009)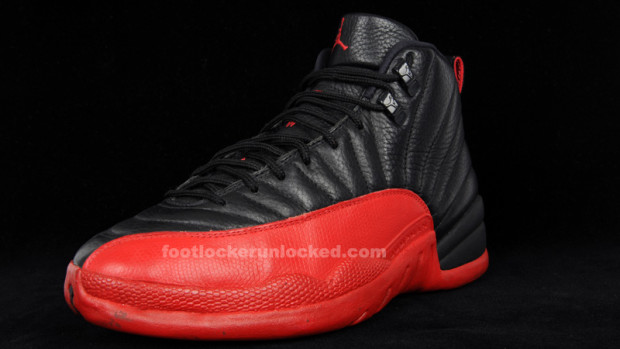 The shoe worn during one of Mike's most historic performances (search "jordan flu game" on YouTube if you don't know what we're talking about) is also one of Jordan Brand's best Black Friday releases. With a clean red and black colorway sitting on top of one of the best Jordans ever, these were an absolute home run back in '09.
2. Jordan IV "Bred" (2012)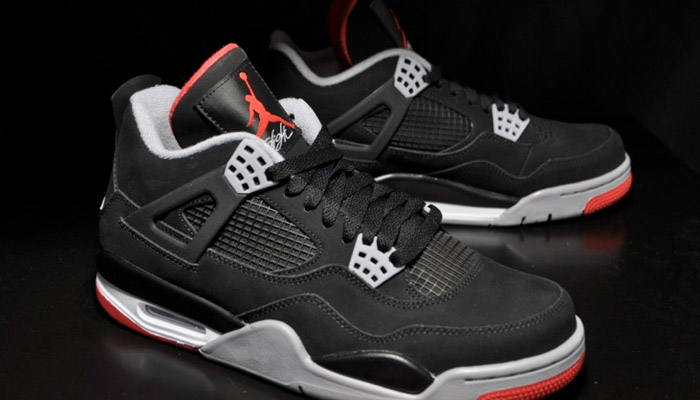 We're reaching into the upper echelon of Black Friday heat. The "Bred" IV's caused quite a commotion when they dropped in 2012, as everyone from die-hard sneakerheads to old Jordan fans showed up at their local sneaker stores on Black Friday hoping to cop a pair. One of the most wearable Jordans ever, the Bred IV's still hold down a spot in the rotation of many a sneakerhead..and can only be topped by one other Black Friday release, the….
1. Jordan III "Black Cement" (2011)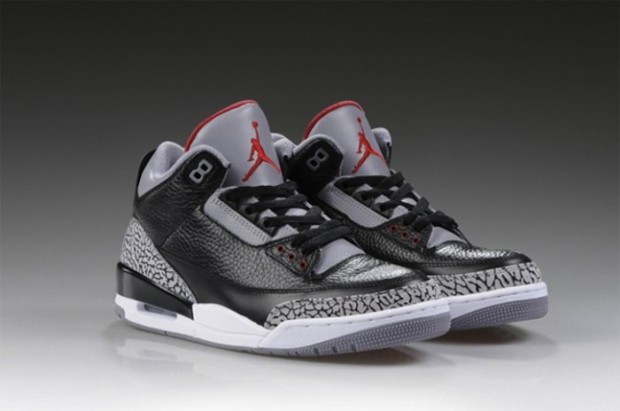 C'mon, son. You didn't really think any other sneaker could take the top spot, did you? The best colorway of arguably the best Jordan of all time? The Black Cement III is a grail shoe for many a sneakerhead…and can be worn with literally anything. A true top of the line sneaker, both for Black Friday releases, and the sneaker game as a whole.
There you have it. The 5 best Black Friday Jordan releases. With all this heat, we want to know: what was your favorite Black Friday Jordan release? Let us know in the comments or on Twitter, and as always…be sure to follow our Instagram for all the dope sneaker pictures you can handle!
Share KicksOneTwo