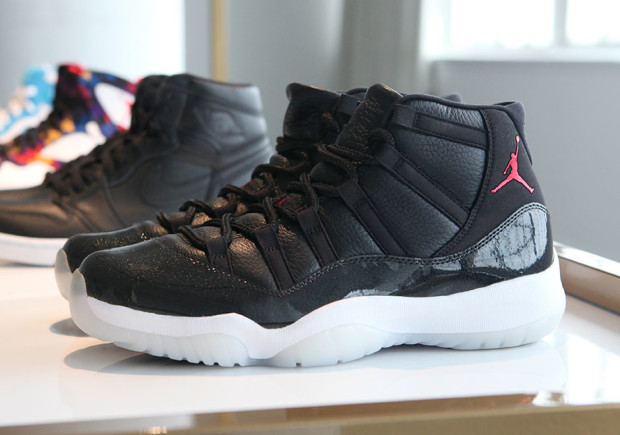 It's that time of year again. XI SZN.
The hype machine revs up every December when Jordan drops an XI, and it's in full swing currently with the release a little over two weeks away. There's a good chance everyone you know is hitting you up for a pair (get ready for the "what's good fam?" texts from people you hardly speak to), and there's a good chance you want a pair for yourself as well.
As this is one of the biggest Jordan releases every year, and the "72-10" is an entirely new colorway, I figured it would be only right to give you my thoughts and likes/dislikes on the sneaker. Let's get into it.
There's a lot to like about this shoe, from the soft tumbled leather on the upper, to the sparkling patent leather on the toe, to the "23" logo stitched, not screen printed on the heel. They've even switched up the lettering on the inside of the tongue for the first time ever (you'll just have to wait until you get them in your hands to see for yourself what they say). The attention to detail on this sneaker is immaculate, and it's good to see after a slate of horrible summer/fall releases.
There's not really much to dislike about the shoe. The carbon fiber on the bottom isn't the greatest, but i suppose you can't always have your cake and eat it too. The only real downfall is how people will act trying to get it. Apparently there's over a million pairs and multiple restocks are planned, but that won't stop people from acting like fools on December 19th. They must put something in XI's to make people lose their minds..because they go nuts year after year.
All in all, a very solid shoe. Good 8.5/10 in my book, and a shoe that I'll be grabbing come the last Saturday before Christmas.
What do you think? Are you a fan of the "72-10" XI's? If so, are you planning to cop or pass come release day? Let us know in the comments or on Twitter, and as always, be sure to follow our Instagram for all the fire sneaker pictures you can handle.
Share KicksOneTwo