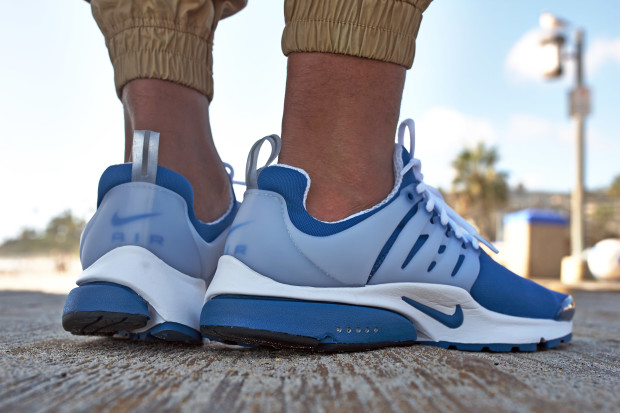 Think about a memorable summer you had. It could be two years ago. It could be five years ago. It could be ten years ago. It doesn't matter how long ago it was. Then think of your style choices that summer. You probably had a go-to pair of kicks, right? That's what we thought. For every memorable summer, there's a memorable pair of kicks to go along with it. We've got a hunch that in the summer of 2016, that shoe just might be the Nike Presto.
Why's that, you may ask? Fair question. First off, sneakerheads have been loving the classic Presto recently. No matter if it's white, blue, or black, they've been eating it up. They're lightweight, comfy, look really dope, and are easy to wear with anything. There's a lot to like. Retro runners are always in heavy rotation during the summer months, and the Presto is peaking at the right time. Plus, with the Nike ID option, you can make literally any colorway that you want.
However, it's not just the original Prestos that are making splashes. Nike's new Flyknit Presto has sneakerheads around the globe excited (us included!), and just may make a big splash this summer with its combination of classic Presto styling and a futuristic Flyknit upper.
Will there be any other shoes that steal the summer from the Presto? Maybe. You can never really bet against Kanye, and when the next batch of Yeezys drop, we might be singing a different tune…but we're thinking the Presto will hold strong. It's a classic after all, and classics never really go out of style.
What do you think the most popular shoe of Summer 2016 will be? The Presto, or another model? Let us know in the comments or on Twitter, check our Facebook page for daily updates, and, as always, be sure to follow us on Instagram for all the fire sneaker pictures you can handle.
Share KicksOneTwo