Here at KicksOneTwo, we share what we like. If we rock with something, we'll always be sure to let you, our loyal readers know about it. We know that some of you are Nike Sportswear lovers. We know that some of you are old-school Jordan heads. We know that some of you love whatever shoes Kanye West puts his stamp on. No matter what you love, we'd highly suggest that you try a pair of Vans or two this summer.
Yes, Vans. The classic California skate shoe that's become a go-to for more than just skaters. They're classic. They're surprisingly comfy. They have great collabs (we miss you, Vans Syndicate *crying emoji*). They look dope with both pants and shorts. They're extremely versatile, and they look great beat up, so it really doesn't matter how much wear you put into them … they'll still be fly.
Into high-tops? The Sk8-Hi, pictured above, is a perfect choice. Prefer low-tops? Grab an Authentic or Old Skool. They're available in a myriad of colors and styles so you can find the perfect shoe no matter what you're in to. They've screamed summer ever since 1966, and since we're in full nice-weather mode (which you've gotta enjoy while it lasts here in Minnesota), you'd be doing yourself a disservice by not at least giving a pair a try.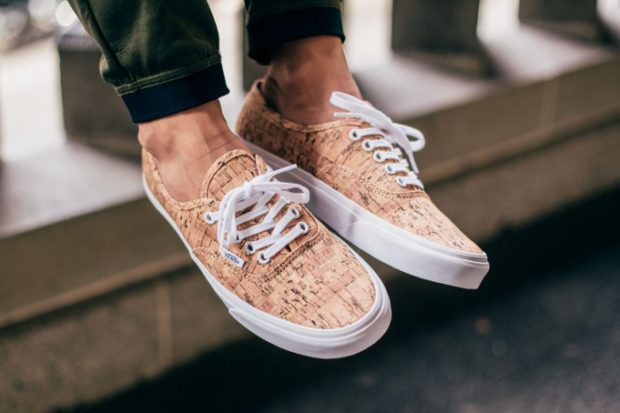 Plus, you can grab them from a local shop like Cal Surf or Familia. You get a fresh pair of kicks and you get to support a local skateshop instead of giving your money to a giant mall chain. What's not to like about that?
So give a pair of Vans a try this summer if you haven't already, and when you do, be sure to hit us up and let us know what you think of them. We're positive you won't be disappointed with your choice. Don't say we never did anything for you!
Are you planning on putting a pair of Vans in your rotation this summer? If so, what pair? If you already rock them, what's your favorite model? Let us know in the comments or on Twitter, check our Facebook page for daily updates, and, as always, be sure to follow us on Instagram for all the fire sneaker pictures you can handle.
Share KicksOneTwo