Photography: a hobby/passion/profession that's very fun and very challenging. No matter how much you may know, there's always something new to learn. A new angle to shoot from. A new exposure you can use. A cool new way to work a shadow into your picture you may not have thought of before. It's always evolving and changing, and there's always something dope you can think of.
However, shooting with a high-end DSLR camera isn't for everyone. Some can't afford it (it is expensive). Some don't have the time to learn how to properly use it. Some are intimidated by everything you can do with one. And some people who do love shooting with DSLR's want a change of pace every so often to keep things fresh.
Of course you can always use a film camera (which presents its own set of tricks and challenges) or a Polaroid (who doesn't love Polaroids? We just did a summertime Polaroid recap), but if you want true point-and shoot fun, you should try a disposable film camera.
That's right. A disposable camera. The cheap cameras that you can get at Walgreens or CVS. The kind pre-loaded with film that (gasp) actually has to be developed. No instant gratification here: you've got to take the shot with the disposable and then wonder what it looks like until you get your roll of film back from the developer.
What make disposable cameras so fun, you might ask? Well, first off, it's the anticipation. You think you might have gotten a few fire shots, but you won't know for sure until you get your pictures back. Anticipation builds, and it's a lot of fun to see your finished product after a wait.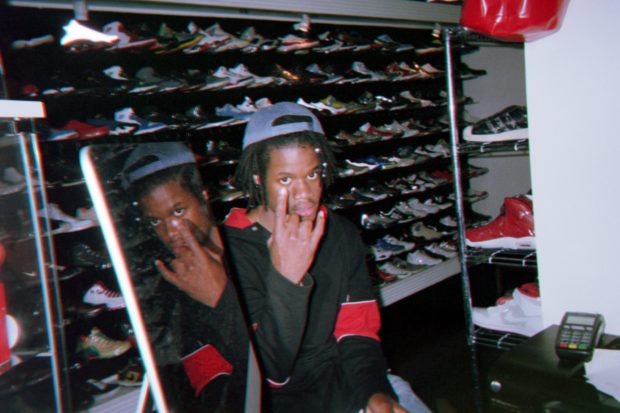 Secondly, it's the aesthetic. Film cameras are generally very grainy, and the pictures they take tend to have a washed look to them if you shoot with their built-in flash, which you will very likely have to do, as they tend to not do too well in dark areas. The fuzzy, artistically blurry aesthetic is extremely popular, and it gives your pictures a raw, authentic edge that can be hard to come by.
Lastly, disposable cameras are relatively cheap. You can find them for around $15 at most places … and they generally have about 27 exposures, so if you want to break it down, they're barely more than 50 cents a picture. That's a pretty damn solid deal, if we do say so ourselves.
So grab a disposable camera. Shoot a few pictures, and get them developed. There's a good chance you'll be pretty happy with the results.
Have you shot with a disposable camera before? If so, what was your favorite thing about it? If you haven't, what are you planning to shoot? Do you have any special disposable tricks? Let us know in the comments or on Twitter, check our Facebook page for daily updates, and, as always, be sure to follow us on Instagram for all the fire sneaker pictures you can handle.
Note: All pictures in this article were shot by KicksOneTwo founder and editor Ross Dwyer.
Share KicksOneTwo