Over their 20+ years in the game, Supreme has worked on an extensive list of collaborations with brands from Bape to Doc Martins to Comme Des Garcons to Brooklyn Machine Works. Some of these collaborations are a one-and-done kind of deal … and some continue season after season.
Last year, Supreme collaborated with with Jun Takahashi's legendary brand Undercover for the first time. The collaborative product was well-received, and after seeing this season's offerings, we've gotta say … we hope their efforts continue on and on.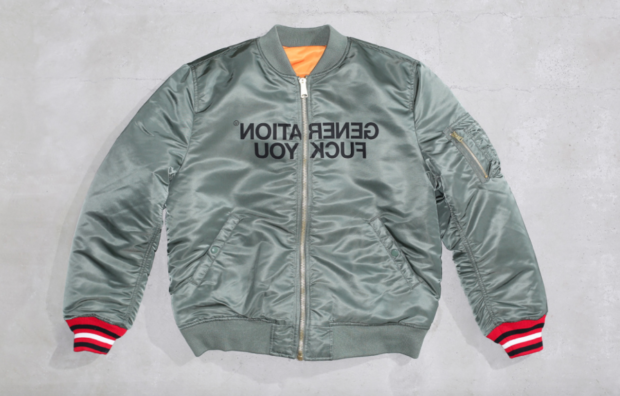 A collaboration is usually at its best when both of the brands or entities involved can combine their signature art and aesthetic together in a way that makes the most sense for both of them. You don't want one brand to overpower the other, as that defeats the purpose of the collaborative effort in the first place. Thankfully, Undercover and Supreme play off each other's strengths quite wonderfully.
Topcoats with anarchist-inspired imagery? Check. Reversible bombers? Check. A coach's jacket with loud, all-over print Renaissance imagery? Check. Great graphic t-shirts, a piece that's always been a true streetwear staple? Check. Everything about this collection is true to the collaborator's respective aesthetics, and it just flat-out works.
Sure, most of it will be snatched up by resellers or young hypebeasts equipped with bots and their dad's credit card, but if you're quick enough, you can probably manage to get your hands on a piece or two when the collection drops this Thursday. And who knows? Maybe some of these young 'beasts might get a chance to learn more about the legendary Jun Takahashi. That wouldn't be the worst thing.
What's your favorite piece from the Supreme x Undercover collection? Are you going to go for anything specific this Thursday? Let us know in the comments or on Twitter, check our Facebook page for daily updates, and, as always, be sure to follow us on Instagram for all the fire sneaker pictures you can handle.
Share KicksOneTwo