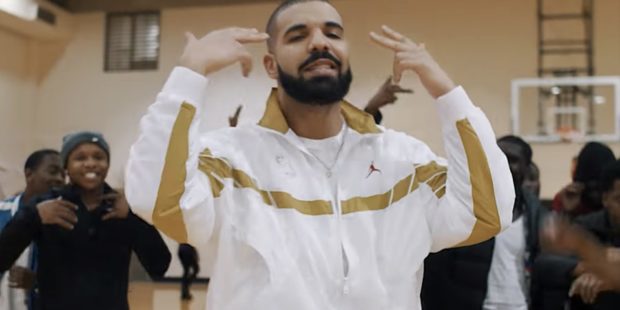 "If Nike ain't have Drizzy man, they wouldn't have nothin!"
Hours before the clock struck midnight on December 31st, 2015, Kanye West released "Facts," a now-legendary diss track with most of its venom and vitriol aimed at Nike, his former creative partner. He mentioned that they "treat employees just like slaves," mocked them for having to give LeBron James a billion dollars not to "run away," and most memorably stated that if Nike didn't have partnerships with Drake and his close personal friend Donald "Don C" Crowley (of Just Don fame), they wouldn't have any relevance in street or hip-hop culture.
The song was Kanye at his sneering, swaggering, braggadocios best and put the industry on notice that he (and Adidas) were gunning for the top spot in 2016, aiming to wrest the throne away from Nike, Jordan Brand, and their celebrity endorsers like his close friend Drake.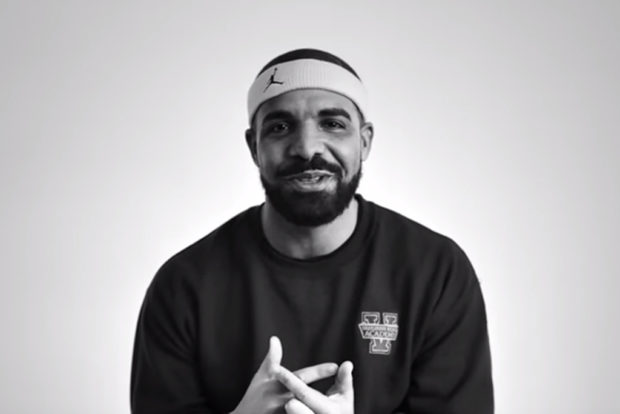 Now that the background is set, fast-forward to the current day. February 2018: Drake, still currently endorsed by Jordan Brand is the most popular and relevant musician in the world. He's got a worldwide hit with "God's Plan" which just went triple platinum and a certified street anthem with his feature on BlocBoy JB's "Look Alive." He's released several highly sought-after, co-branded shoes with Jordan Brand, from a X to an XII to obscure pairs like a Truner LX and more recently a VIII. He's the foremost pitch man for the brand, and is rarely spotted without a piece of collaborative apparel or a pair of his OVO/Jordan kicks on.  He's on top of the game in every way imaginable … but apparently there's trouble in paradise.
This week, sources close to Drake revealed that he's disgruntled with his Jordan Brand partnership, and wants a different deal. These same sources (apparently people close to Drake's inner circle) have mentioned that the Canadian mega star is in talks with Nike/Jordan's chief rival Adidas.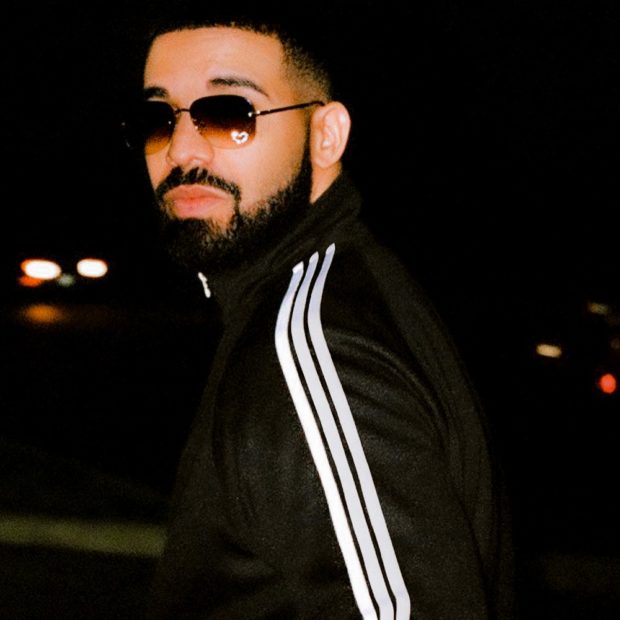 Could it be true? The 6 God leaving the Jumpman to get down with the Three Stripes? If it is true, what does it mean for Nike/Jordan, Adidas, and the sneaker industry as a whole? It's hard to tell (and mind you, nothing has been confirmed by either Drake or Adidas just yet), but it's a question/hypothetical situation that does merit discussion.
First and foremost, Drake leaving Jordan Brand would be a huge blow to Nike Inc. Although it likely wouldn't make a tremendous difference from a sales standpoint, in today's hype-driven world of sneakers, co-signs and celebrity endorsers are almost as important as sales. Ten years ago, the product made the people wearing it cool, as you had to be "in the know" to get your hands on limited kicks and gear. Nowadays things are reversed: the "influencers" wearing the product are what makes the product cool.
Consumers care more than ever about what their favorite celebrity/artist/athlete is wearing and endorsing, and a celebrity with the reach and squeaky-clean image that Drake has is an invaluable marketing asset to any sneaker company. If he were to leave Nike, their foremost musical influencer would be Travis Scott, who boasts an impressive fanbase but simply cannot compete with Drake's reach and mainstream crossover appeal.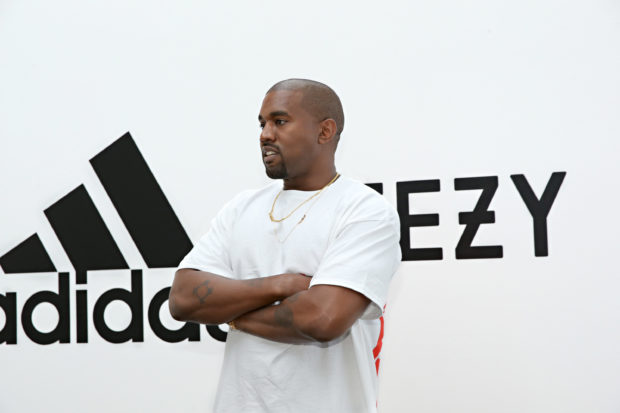 From an Adidas standpoint? It would be a flawless victory. They've already got some of the biggest rappers and artists in the world under contract, with a lineup boasting the aforementioned Kanye West, Pharrell Williams, Pusha T and more. Adding Drake to that lineup is the musical equivalent of LeBron James joining the Heat in 2010: it's borderline unfair to the competition.
Granted, Drake has many more steps to take before he can become like Kanye West, the king until proven otherwise when it comes to building hype and moving shoes/apparel … but from a musical and cultural standpoint you're got to admit that he is significantly more relevant than West currently, who's mainly been in headlines solely because of the recent movements of the Kardashian clan. As the most popular rapper in the world today, Drake would give Adidas an immediate shot in the arm, something that they need badly as they're beginning to give up ground to Nike from a cultural standpoint.
Adidas's Boost technology and brand-new silhouettes like the Ultra Boost, Yeezy 350, and NMD were all the rage in 2015-2016, but now trends are swinging back around, and classic Nike Sportswear silhouettes like Air Max and Air Force 1's plus their new hybrid models like the Huarache 90/10 and Vapormax are all the rage in the sneaker game. In this championship fight between two titans of industry, Adidas needs to throw back a haymaker of their own, and stealing Drake away from their main rival would be the coup of the year for the German brand.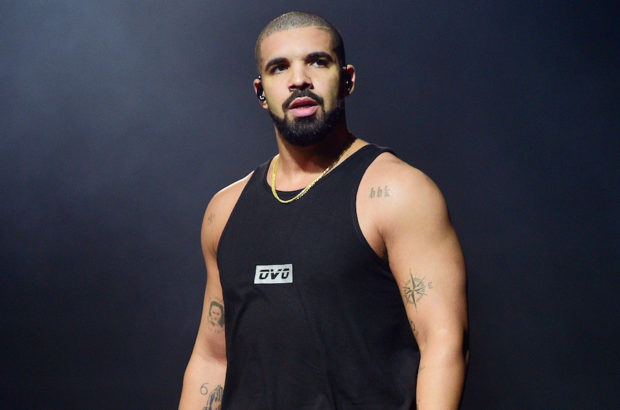 An interesting side note: Drake leaving Jordan would also lend weight to Kanye's claim that Nike doesn't give its partners enough creative freedom, the reason he left the Swoosh (with whom he created some of the most legendary sneakers of all time) for the Three Stripes in the first place. If Drake were to make the jump between brands and echo Kanye's sentiments, it could be extremely damaging for the brand's popularity among young, impressionable millennials. Although it's unlikely that Drake would have a sold-out Madison Square Garden chanting "Fuck Nike" like Kanye did at his Yeezy Season 3 show, it's safe to say that the brand's reputation may be damaged with his millions of fans.
For now though, we'll just have to wait and see. Drizzy may very well be content with Jordan (these are just rumors, after all) but if he isn't, a stinging jab from a jilted former partner about how Nike would be nothing without Drake may just turn into more than a timely insult. It may become into a harsh reality that Nike/Jordan Brand will have to face head-on. Scary hours, indeed.
And no matter what happens, Drake and Kanye West will be forever intertwined as the two biggest rappers of the decade, dancing either around or with each other (depending on what brands they're partnering with), swaying influence and culture. We can't wait to see where this saga goes next … but we're guessing no matter what happens we'll be in line for some great rumors, some great stories, and most importantly some great product.
What do you think of Drake's rumored move to Adidas? Do you think it's really God's plan, or do you think it's just the Internet rumor mill churning again? Do you agree with Kanye's claim about Nike being too stifling to work with, or do you think he's just spouting off? What shoe do you think Drake and Adidas would collaborate on first if they worked together? Sound off in the comments or hit us up and let us know on Twitter!
Share KicksOneTwo