On May 4, 2014, the Minnesota sneaker community converged on the Cabooze for the third installment of Studiiyo23's sneaker convention, known as TCSAX (Twin Cities Sneaker Art Exchange). With dope sneakers, local clothing brands, good food and music, and great people under one roof, it was an afternoon to remember: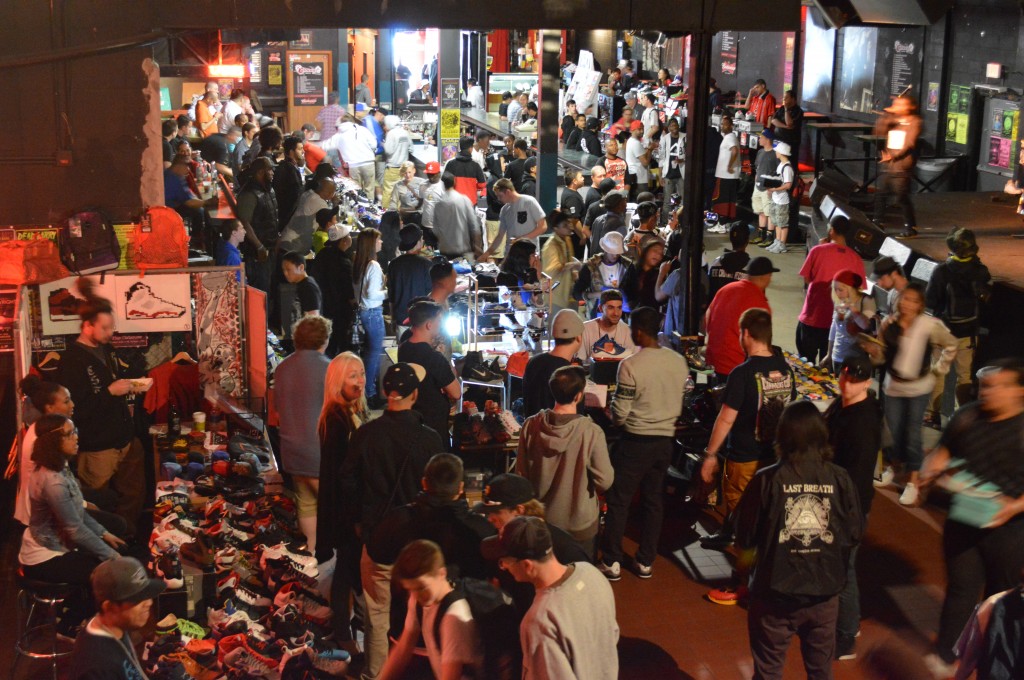 The crowd was thick, as folks from all walks of life came to check out the sneaker and art tables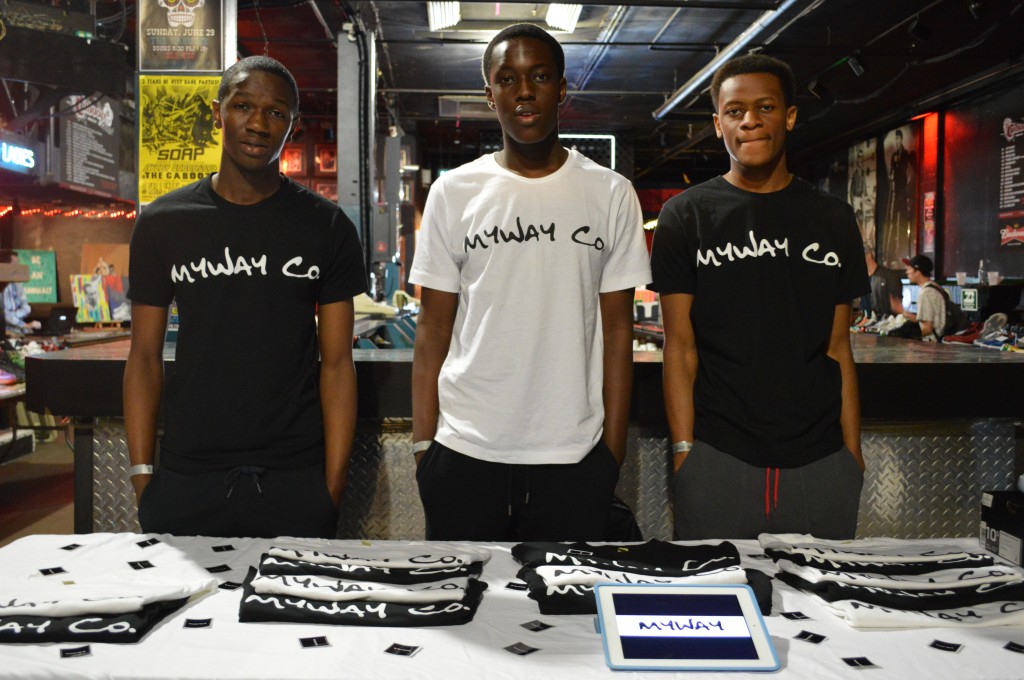 The MyWay Co team was on hand with their new tees and stickers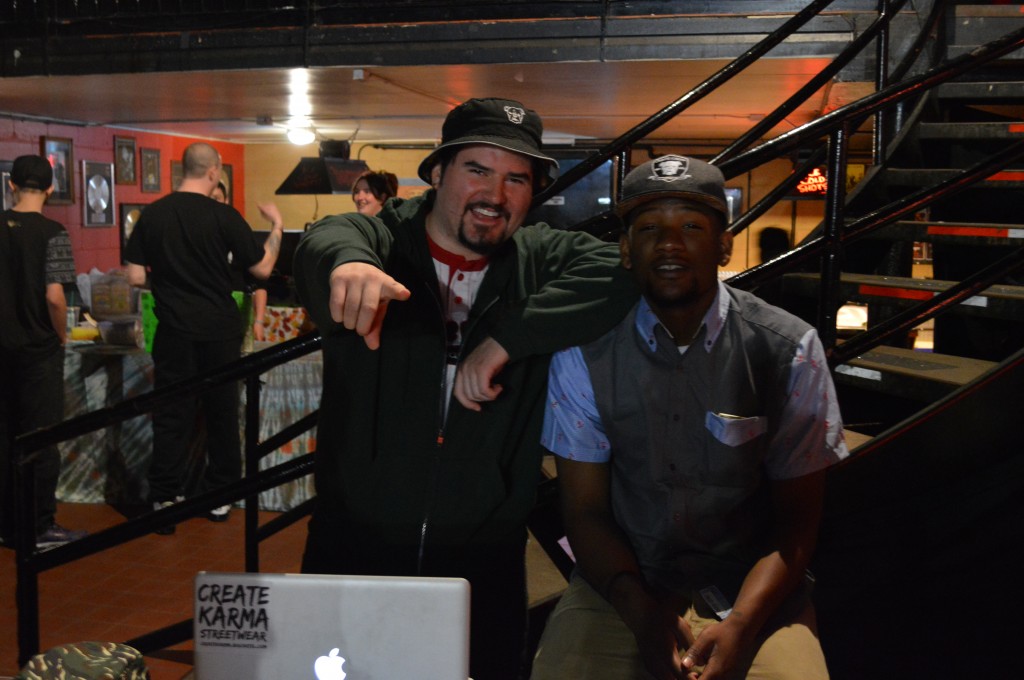 Joel and Niles from Create Karma, always affable. Good people.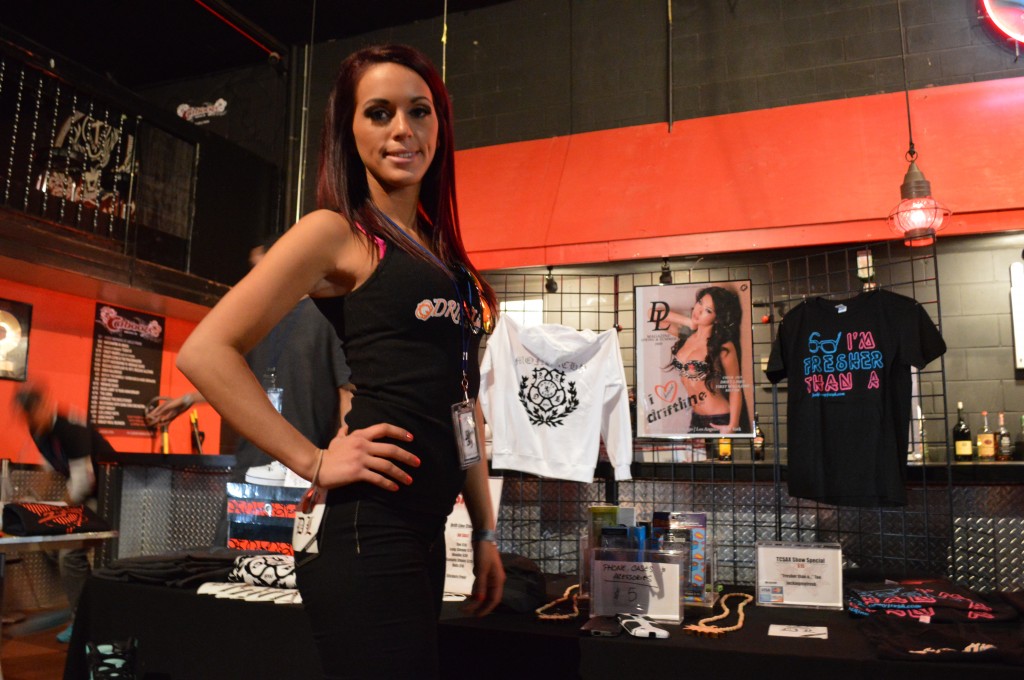 Driftline (and their beautiful booth host Megan) showed love like always.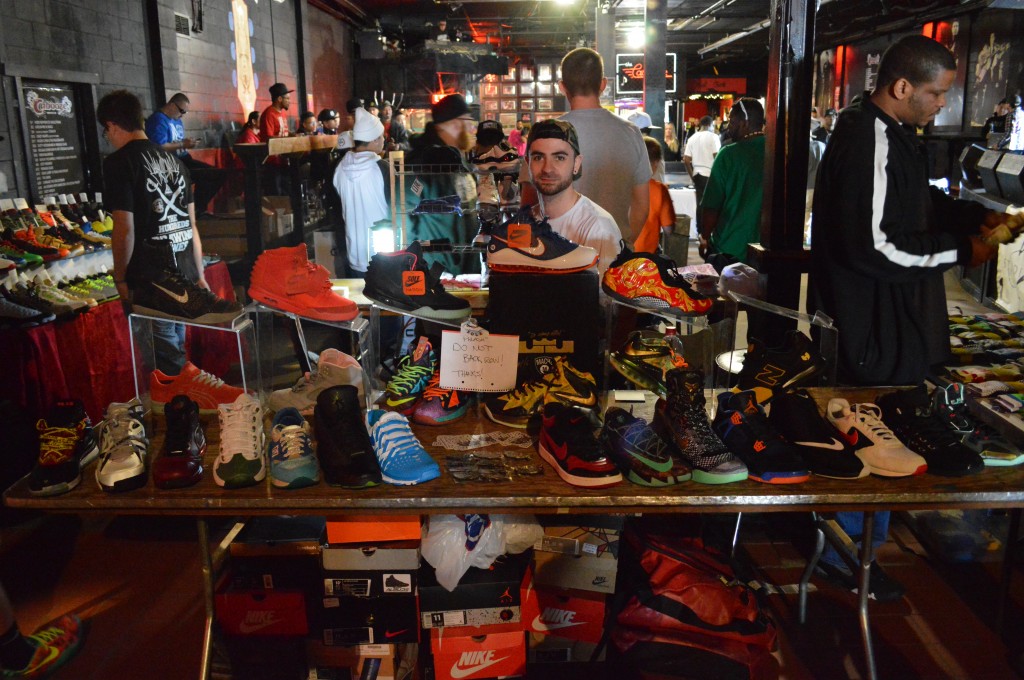 The homie Spencer brought a table full of heat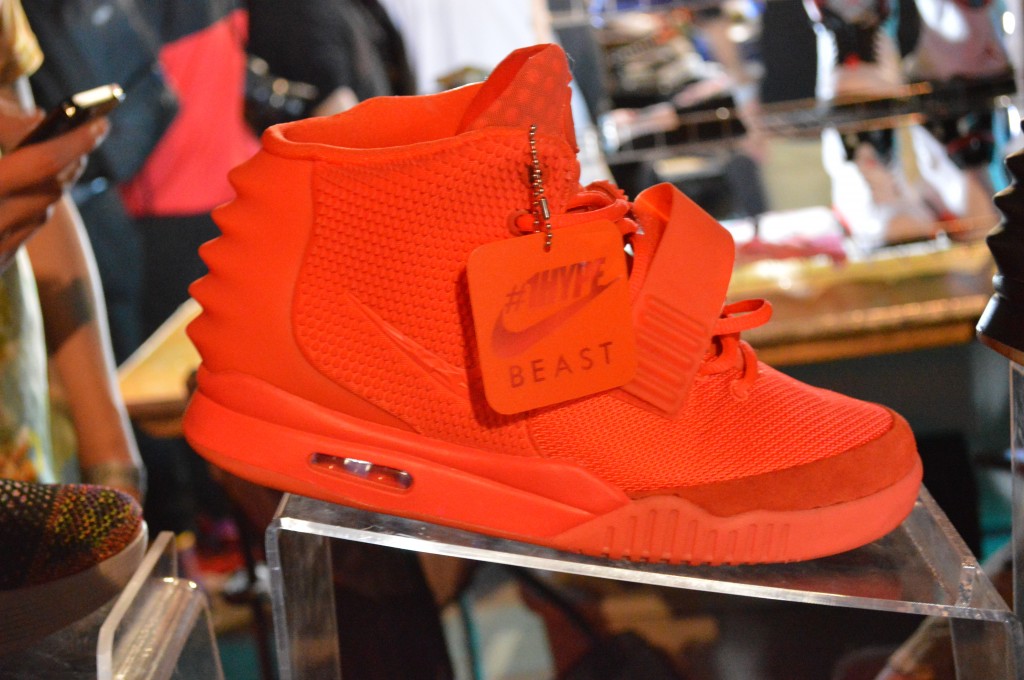 Spencer was hurting feelings.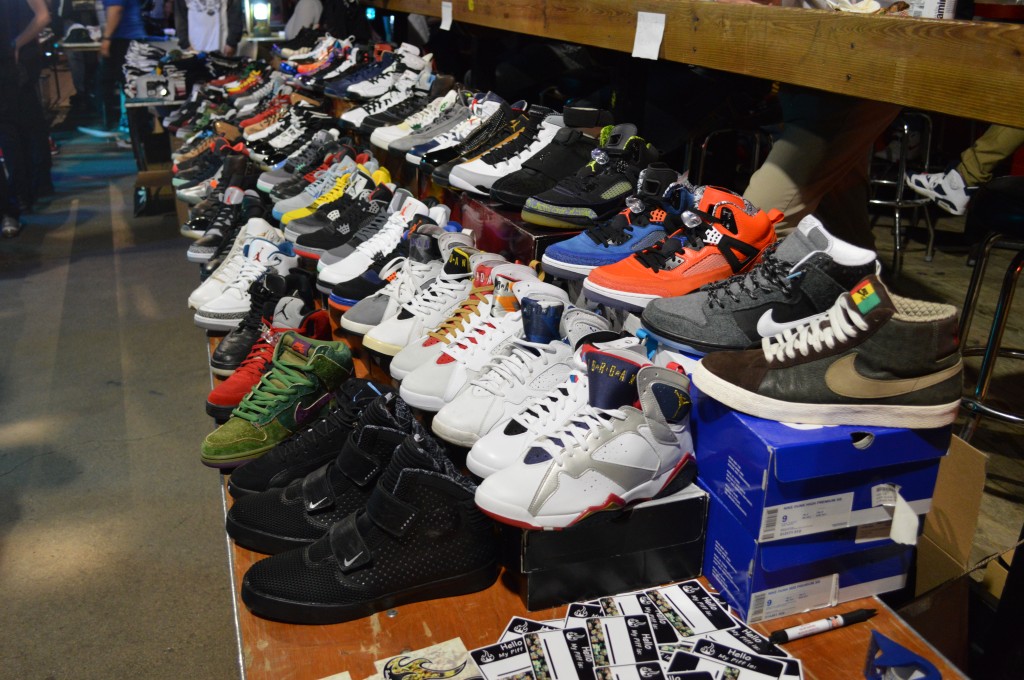 The good folks at Scotty Piff brought out kicks of all flavors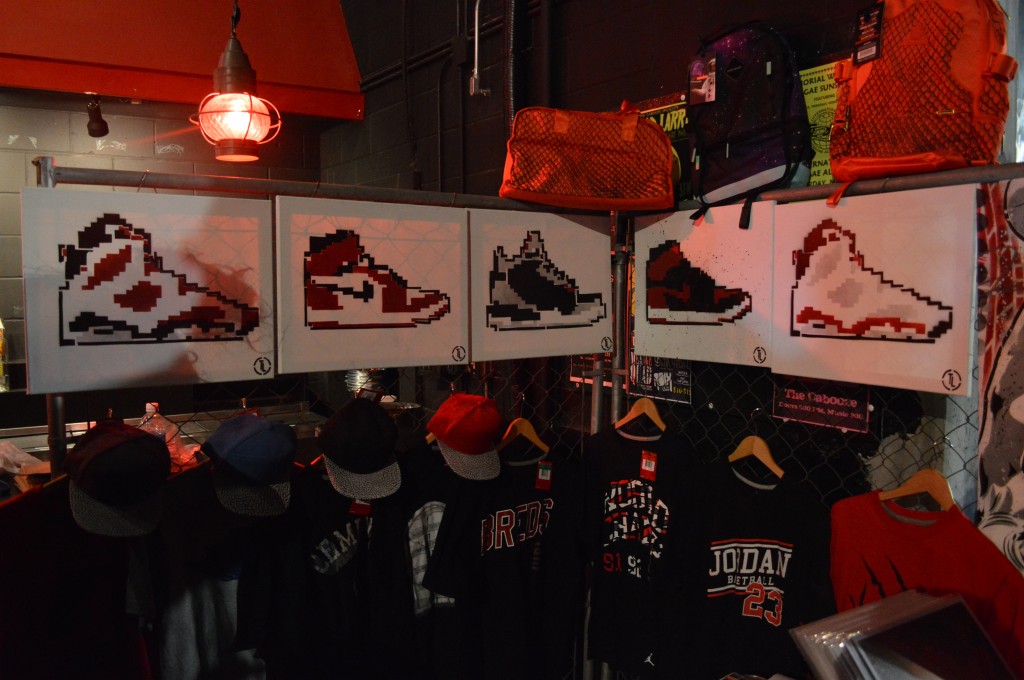 Did we mention there was art too? Studiiyo23's own Taylor Lindgren premiered some crazy new 8-bit style work.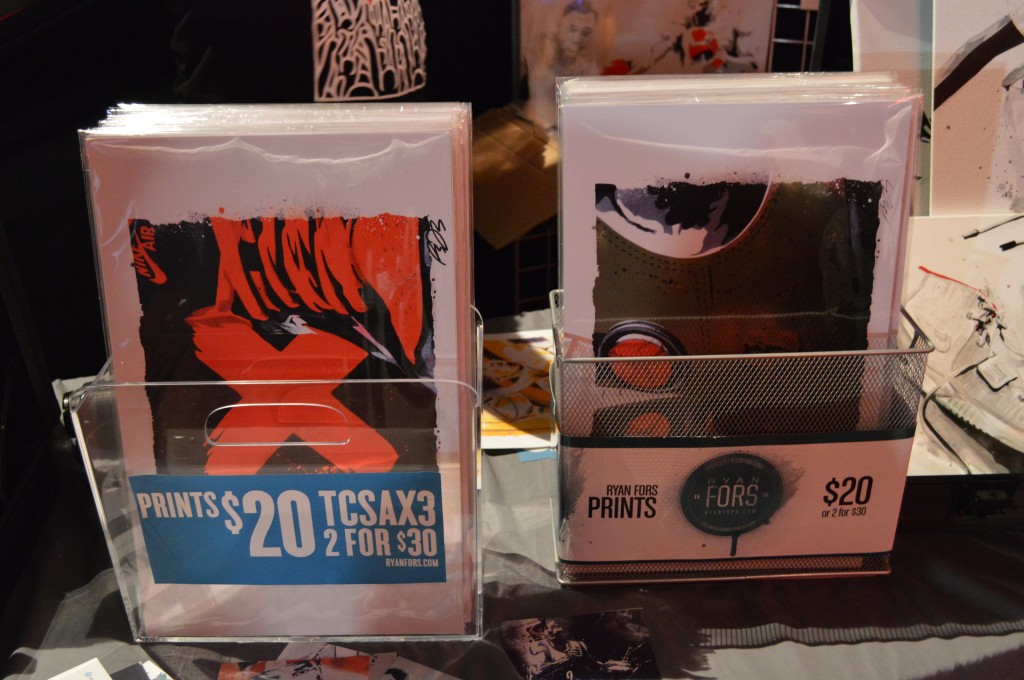 Ryan Fors also debuted some new prints at the event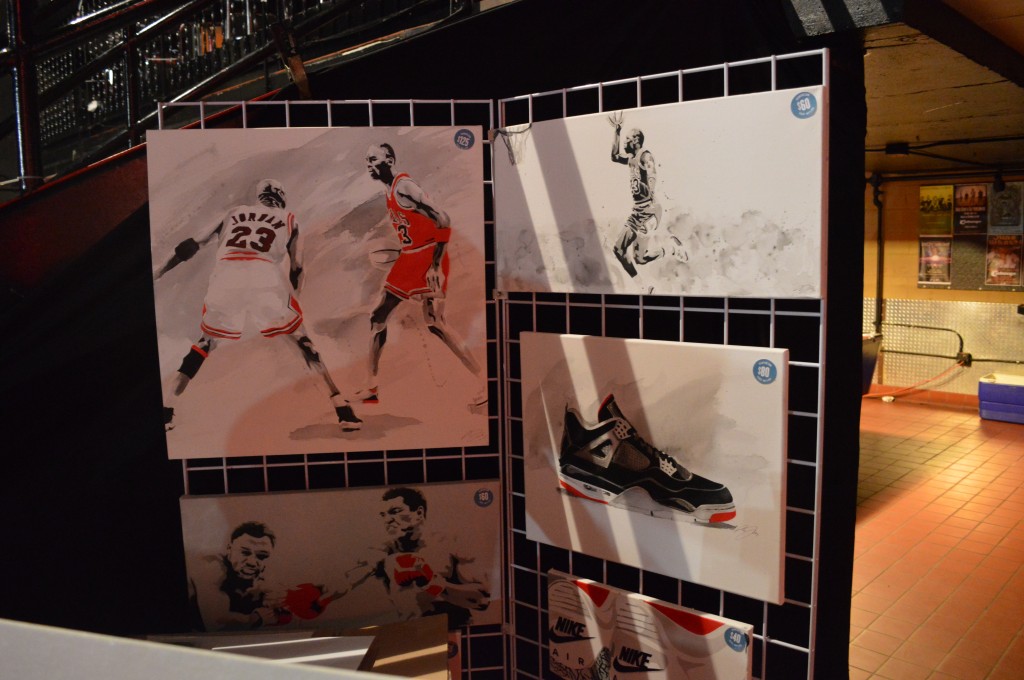 More dope work from Ryan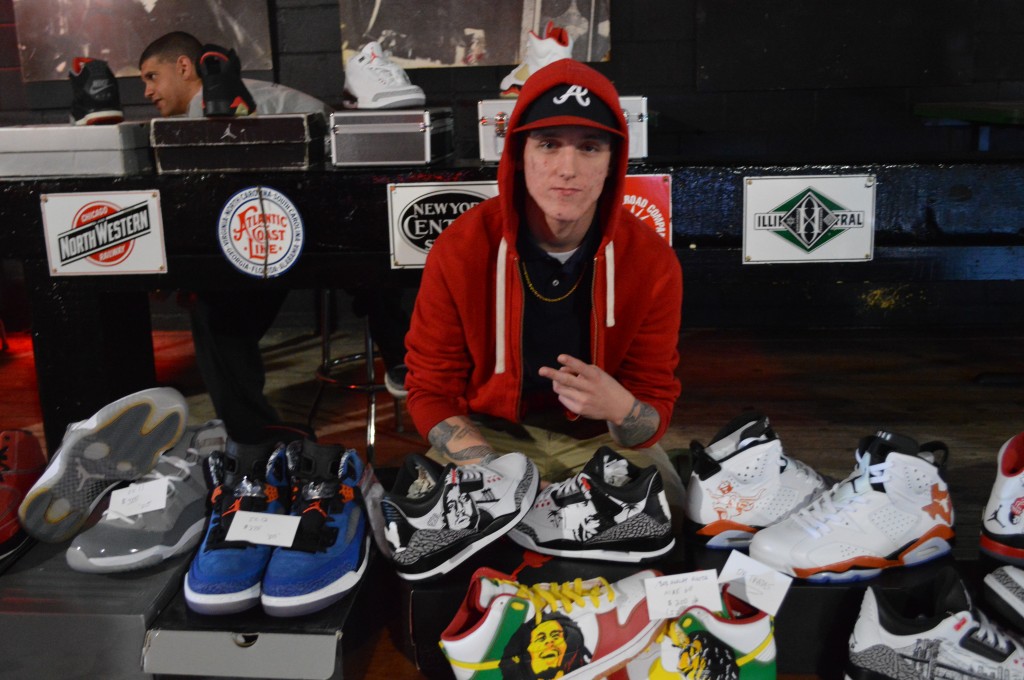 Salvatore was in the building repping Minneapolis Customs with a table full of insane hand-painted kicks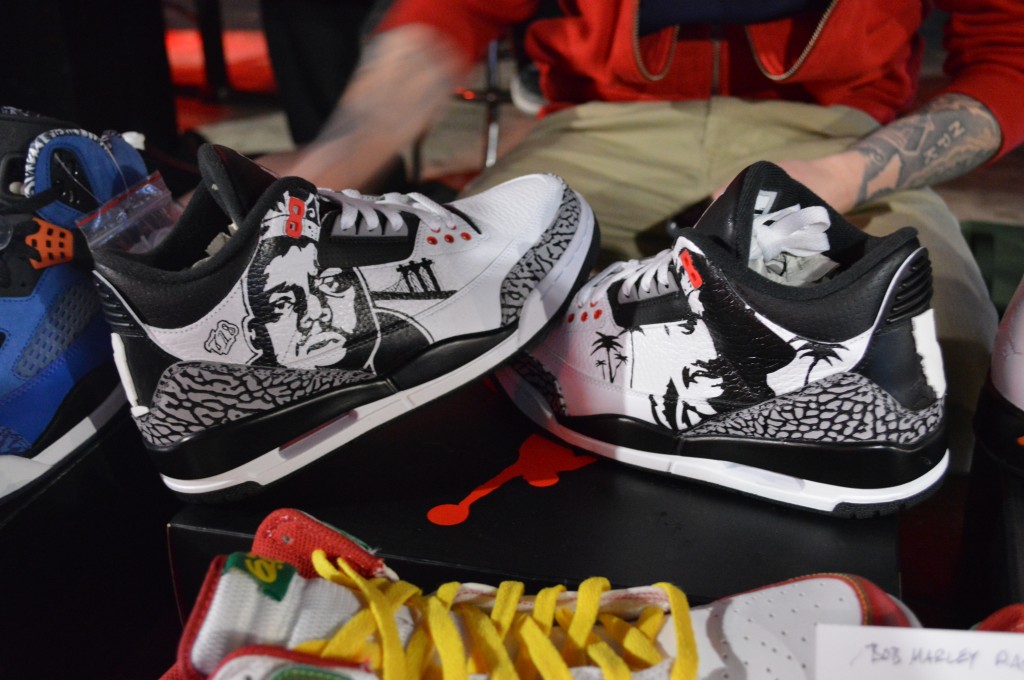 My personal favorite. Biggie AND Pac on a pair of kicks? Instant victory.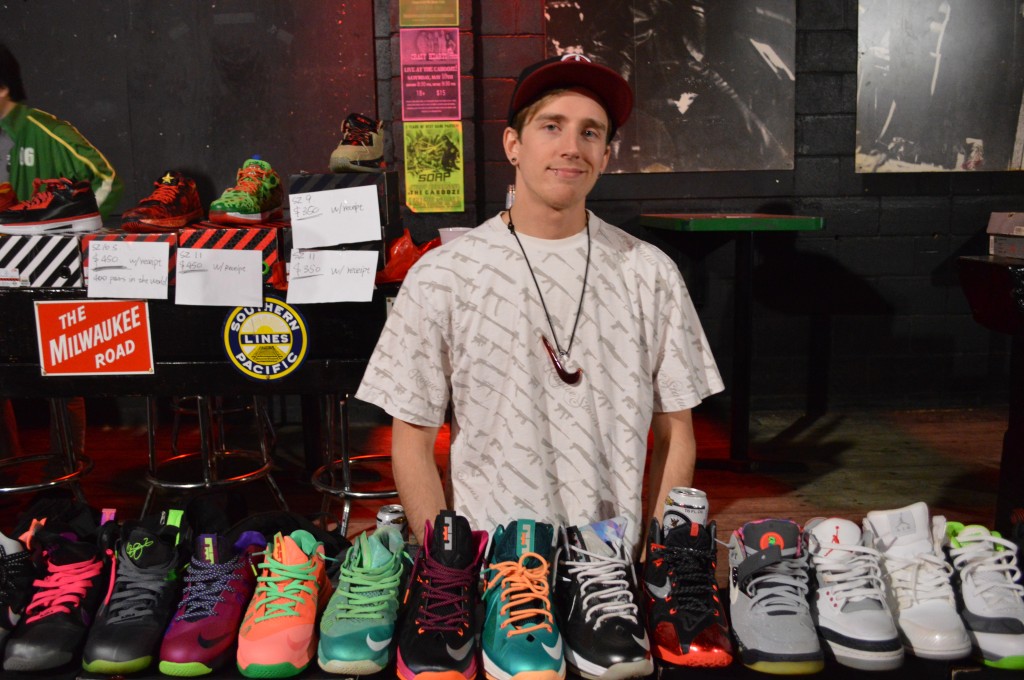 Andrew of Pyro Styles Glass had a table as well. Yes, that is a custom handmade Nike glass piece he's rocking.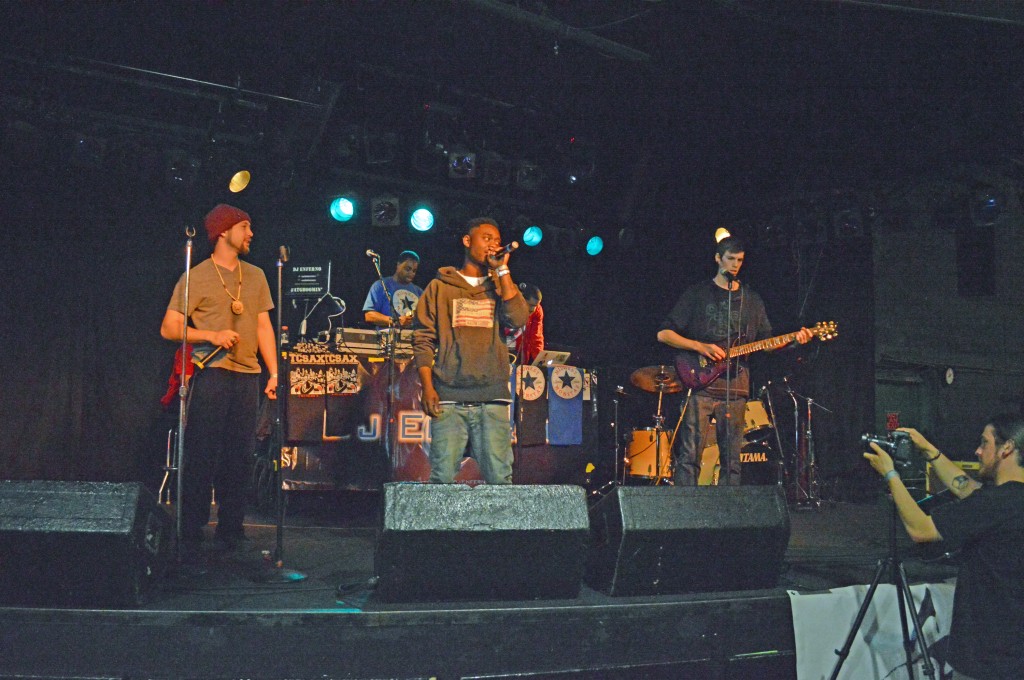 And finally…onto the music. Nachturnal getting ready to rock the stage.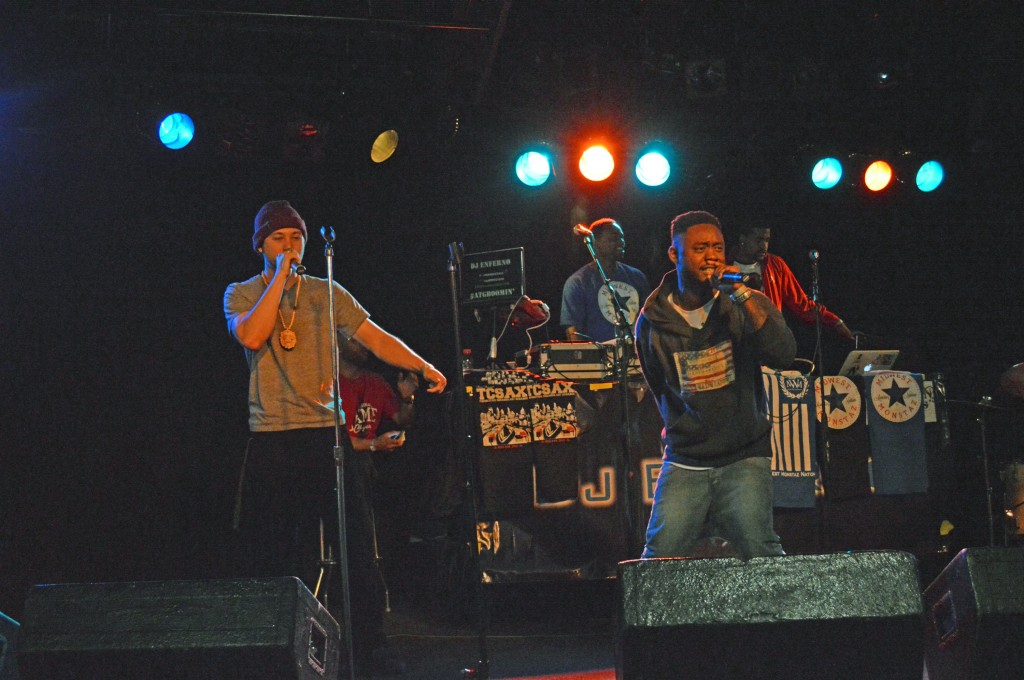 Phil and Mickey of Nachturnal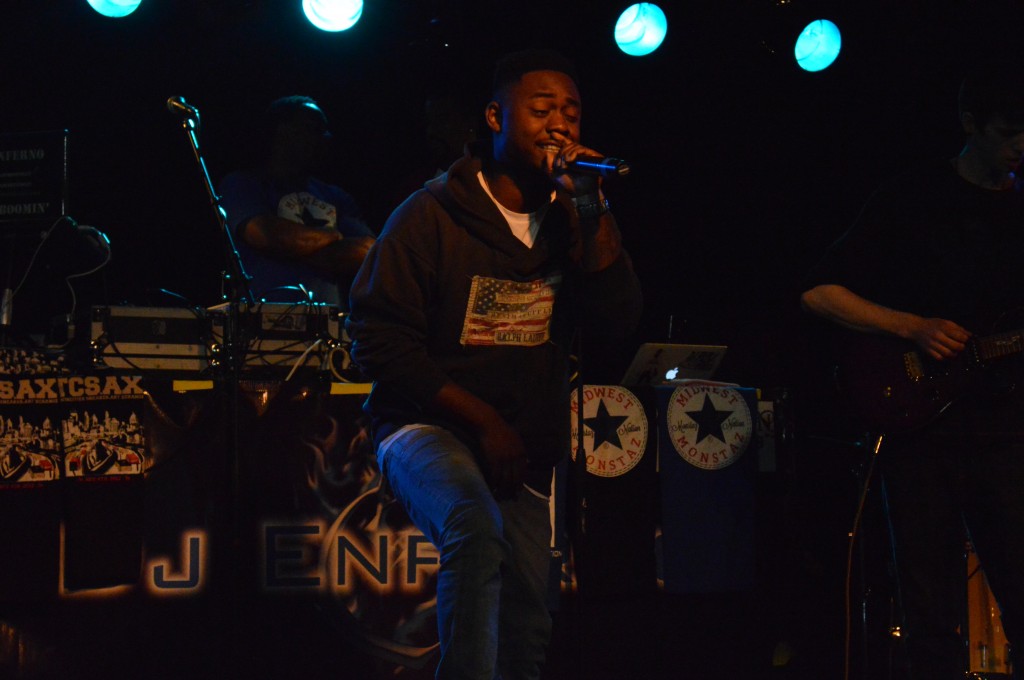 Mickey spitting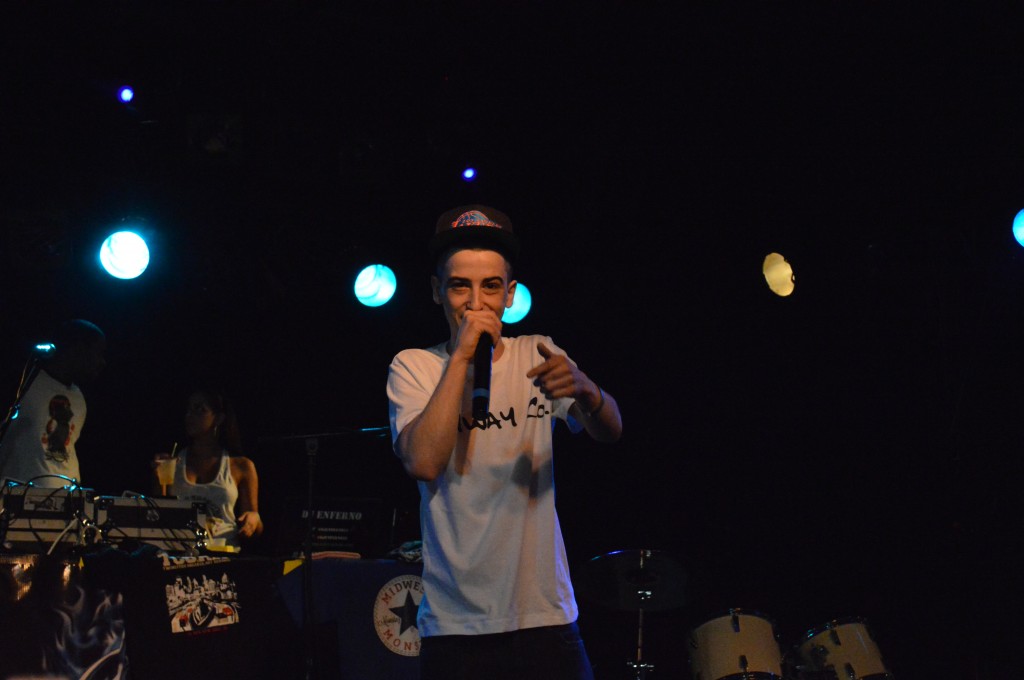 KicksOneTwo homie A-Slim showing love during his set.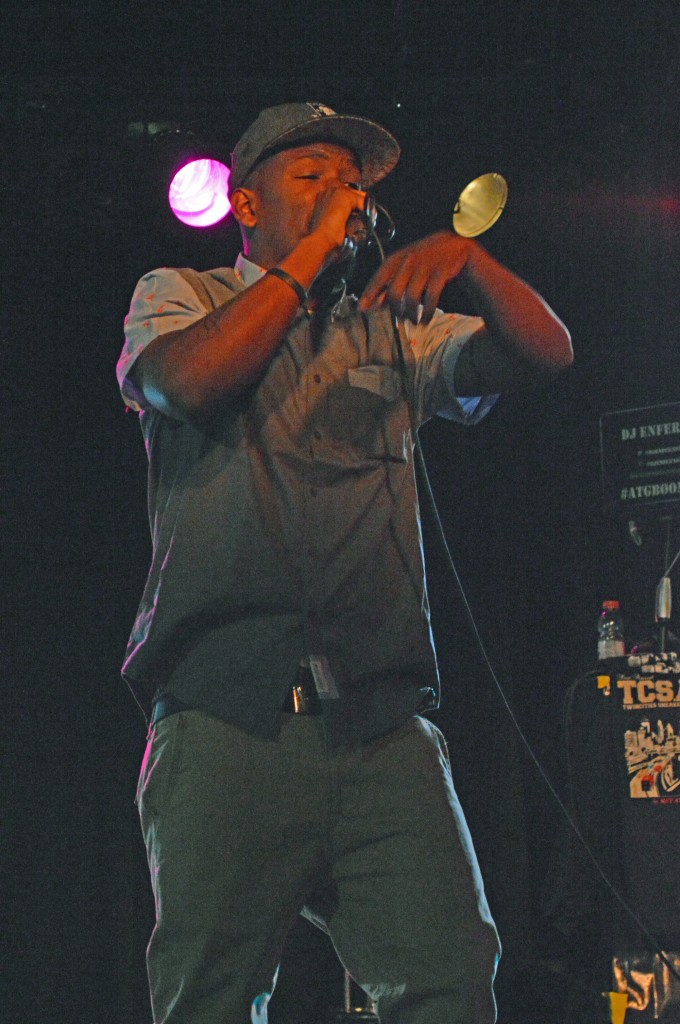 Create Karma's Niles Miller turning up.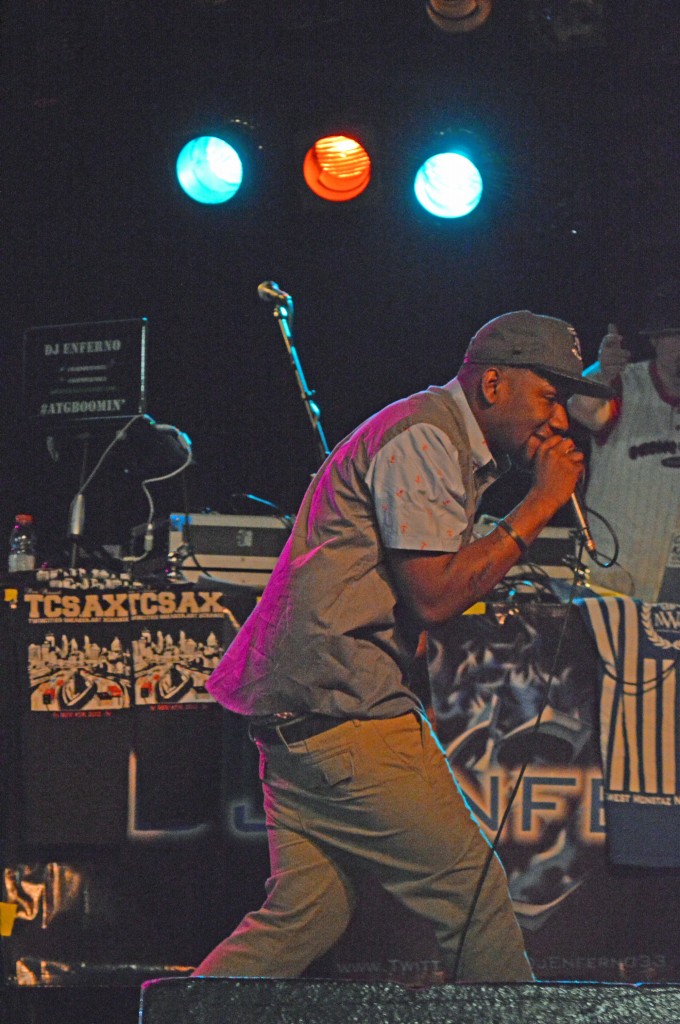 Work Hard and Stay Humble.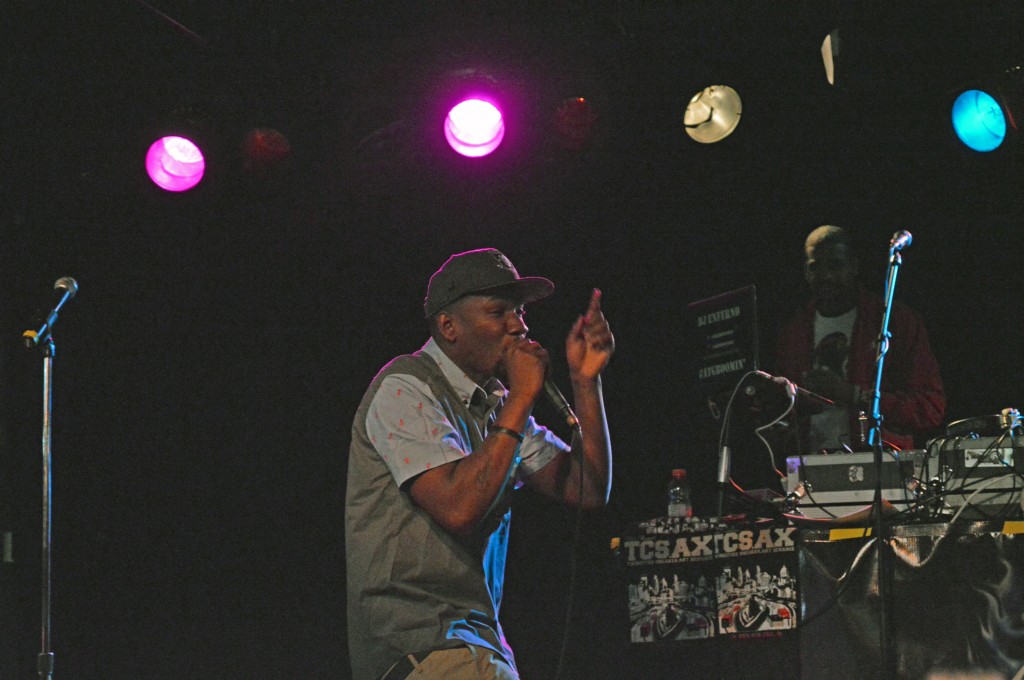 Preaching
The good folks at Studiiyo23 put on another great event, and gave the community another opportunity to come together under one roof. Sneakerheads, artists, and creatives are all looking forwards to the next installment this fall! And of course, a big shoutout to all the dope musicians, sneakerheads, and artists who were in the building, each and every single one. They all made it a day to remember.
-RDwyer
Share KicksOneTwo