We're back with a new edition of Starting Five, and this time around, we're doing our first ever re-visit.
I did the first ever Starting Five here on KicksOneTwo, and since a substantial amount of time has passed since then, my rotation has changed as well. Here's the five kicks that I'm currently rocking the most!
1. Nike Air Huarache Run PA "White/Gum"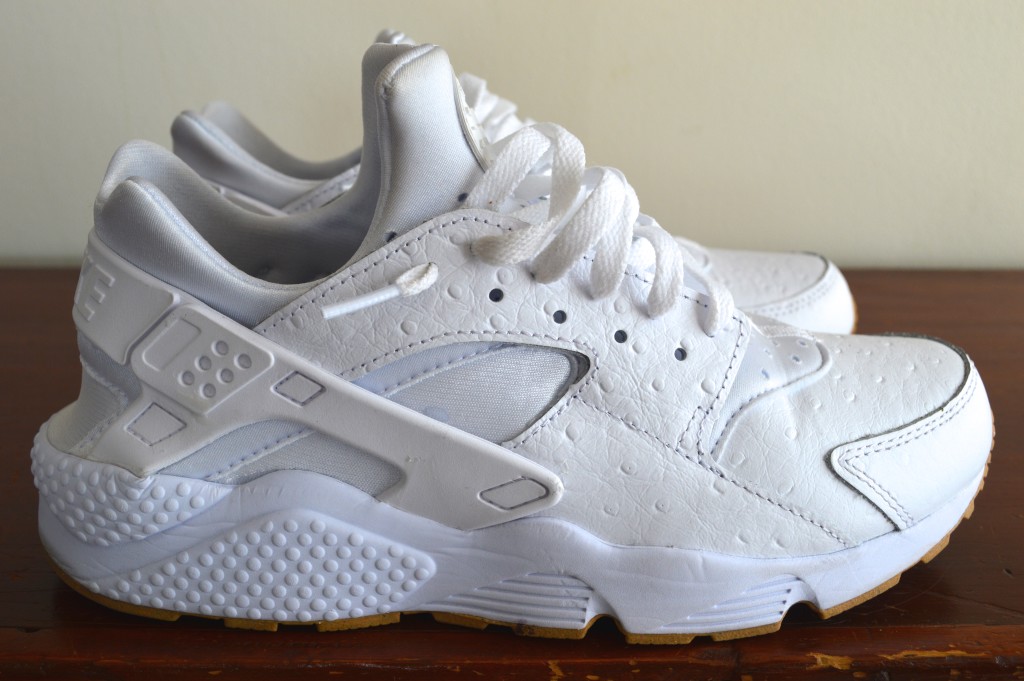 I'm usually not the biggest all-white sneaker fan, but these were too clean to pass up. The ostrich-pattern white leather upper with the gum sole? C'mon son. I actually passed on these when they first dropped, but when I got a second chance to grab them, I couldn't pass it up. They're just so easy to throw on with any summer fit..and the comfort is A1 too.
2. Nike Flyknit Trainer "Multicolor"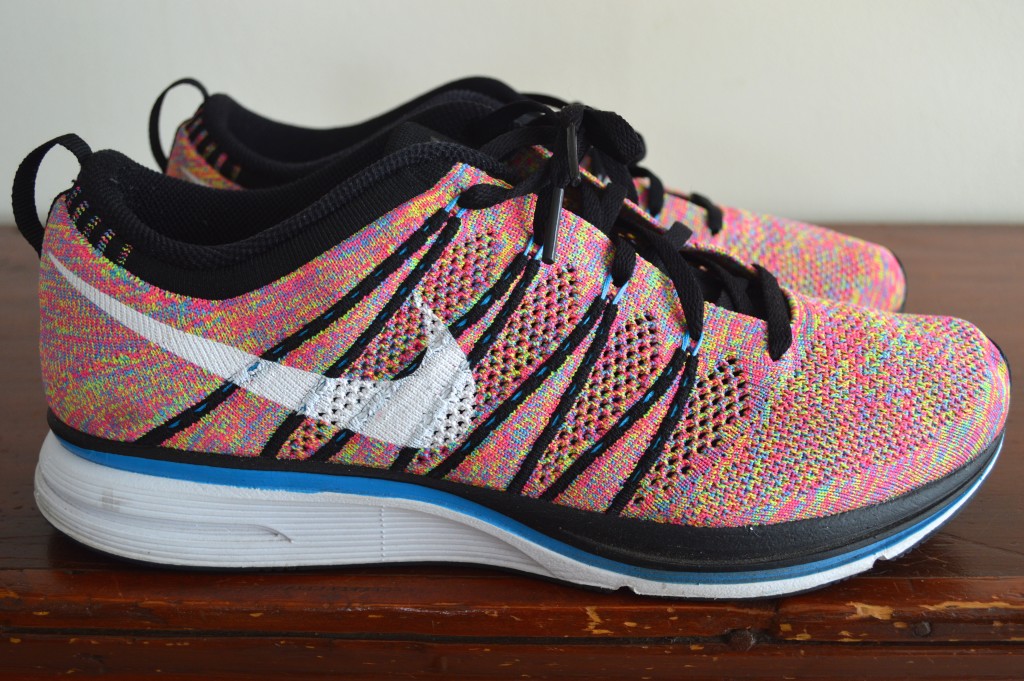 The only shoe from my first Starting Five that makes an appearance in my 2nd Starting Five. I don't get many chances to rock these in the winter, so when summer comes around they're in heavy rotation. I must have worn these at least fifteen times, and there's no signs of wear at all. Plus, since the multi knit has pretty much every color in it, these work with literally anything.
3. Jordan I "Chicago"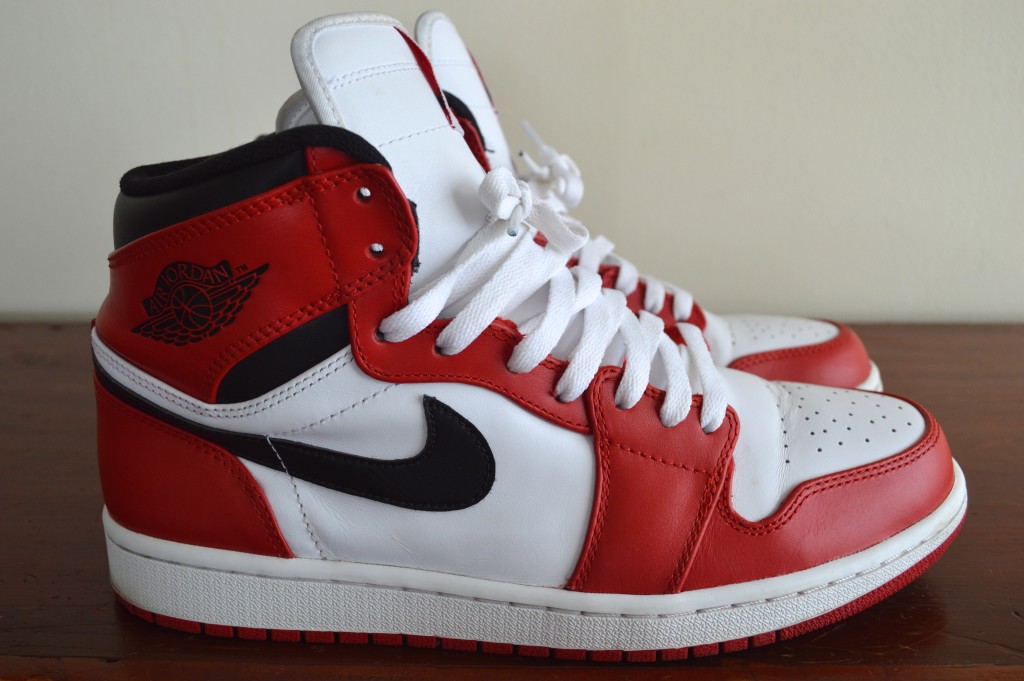 You know I had to have a pair of Jordan I's in my Starting Five. I've retired the Breds for the time being (I won't be able to get another pair for a fair price anytime soon, and I don't want to be tempted to beat up the pair I do have), and these Chicago I's are a more than acceptable substitute. I traded for these a few months  back, and have been wearing them all summer long. The white laces are even more summer-friendly, and these are a rare breed of shoe: one that works with both pants and shorts.
4. Kith x Puma R698 "Tokyo Sakura Project"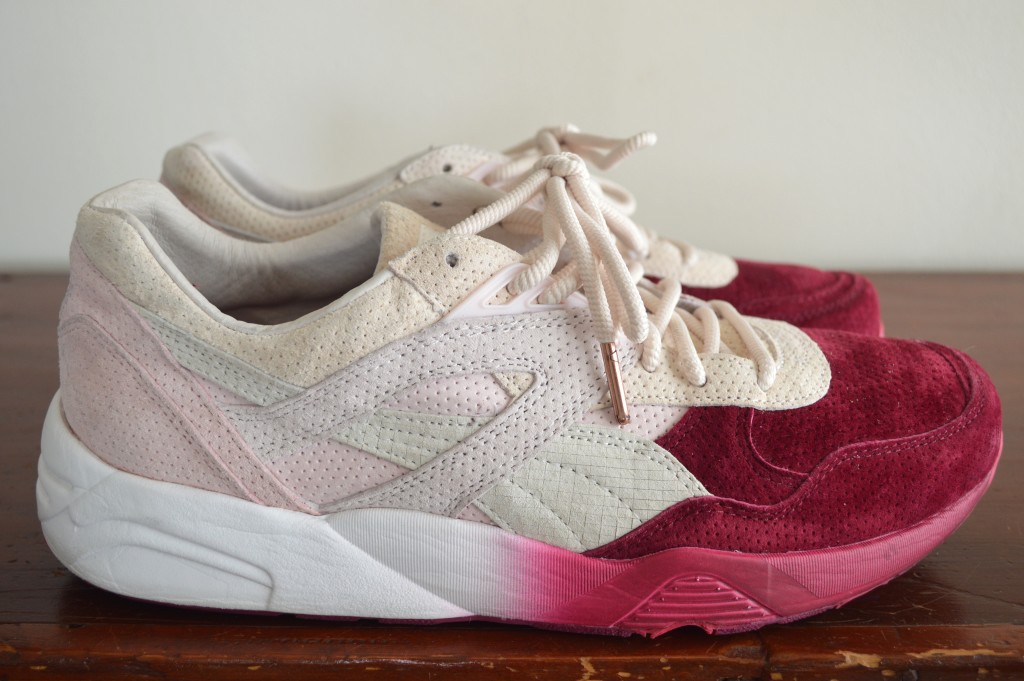 My favorite recent Ronnie Fieg release. The materials on this shoe are absolute butter, and you can really feel the quality when they're on feet. The gradual fade from white to red is executed perfectly, and these have been turning heads everywhere I go. When my favorite sneaker designer works on one of my favorite Puma silhouettes, crazy kicks like these are the result.
5. Adidas Yeezy Boost 350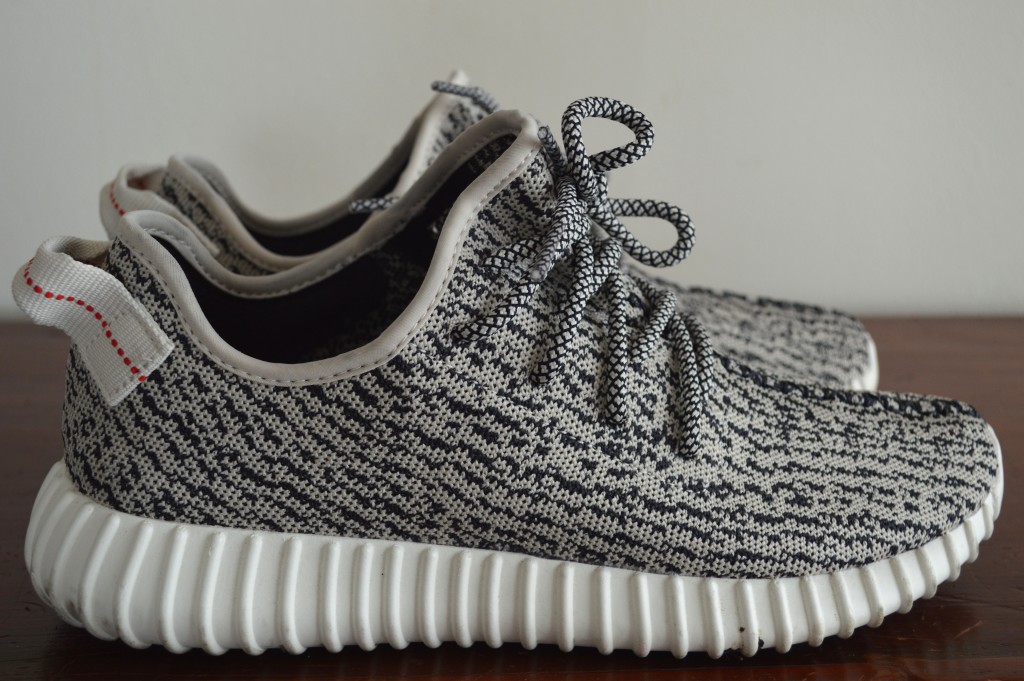 I know, I know. This probably seems like a shameless attempt to flex a pair of Yeezys. But anyone who's seen me knows that I've been rocking the hell out of these. The full-length Boost foam makes them incredibly comfortable, and they look absolutely outstanding with a good pair of distressed denim (which I've been really into recently). I'm hoping to get my hands on the black pair later this month, but even if I do, I'd be surprised if they get as much wear as these guys have been.
That does it for the second part of my Starting Five. We'll be bringing you more soon, both re-visits to some sneakerheads we've profiled before to see what they've changed up and new sneakerheads as well! In the meantime, hit us on Twitter or drop a comment to let us know what your favorite pair in my Starting Five was, and be sure to check out our Instagram for dope sneaker pictures every day!
Share KicksOneTwo