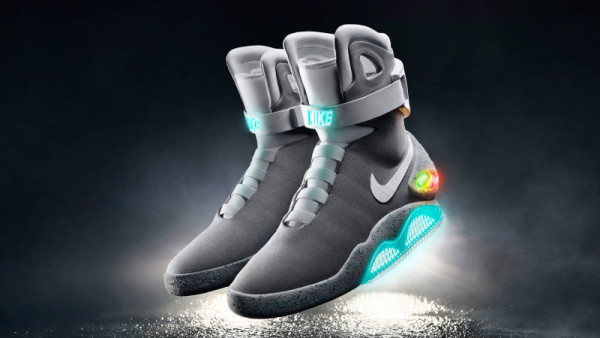 If you were anywhere near a computer, phone, tablet, or television yesterday, you already saw the news. On the date that Marty McFly was sent to in Back To The Future Part II, Nike announced that his shoes from the movie (the Air Mag) will be releasing with a power-lacing system. Some thought they'd drop today, but all we got was a pair of Bruins (still a dope shoe!) that were worn in the film as well.
Hypebeasts and resellers all over the world were surely disappointed with the news, but I for one was very happy with how Nike handled everything. A shoe that has as much cultural impact as the Air Mag should be given special treatment, and Nike did just that.
The first thing that they did right was ensure that Michael J. Fox himself received the very first pair. It's only right that the man who played the role of Marty McFly in the classic trilogy was the first person to have the joy of throwing on a real-life pair of power-lacing Mags.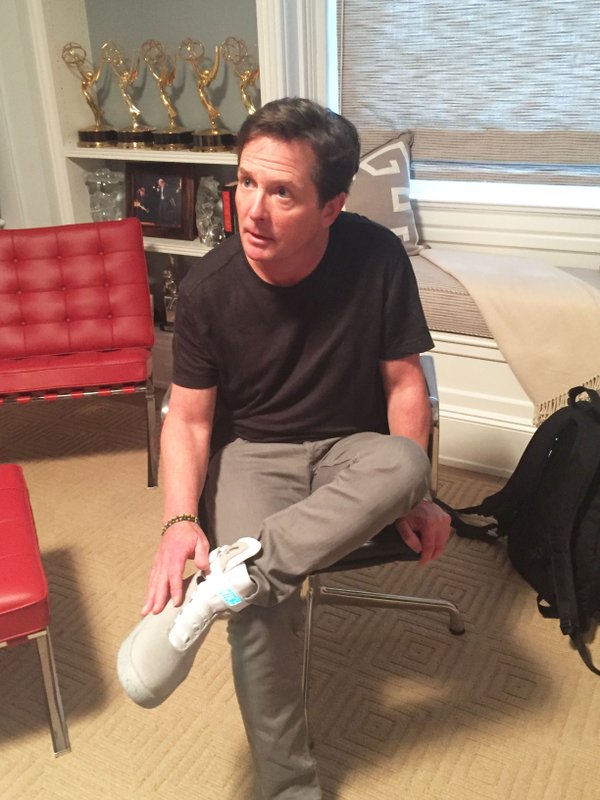 The second thing they did right is make sure that the shoes were limited. I'm sure there were hundreds of thousands of people out there hoping to grab a pair, but some things that are truly special need to remain limited and somewhat off-limits to the general public to uphold their special status. Part of the reason these power-lacing Mags are so cool is that they're not readily available. Most people haven't ever even seen them in person before. When a shoe has that level of allure and mystique around it (plus a legacy that's been building since 1989), you don't need to fuck it up by making it available to every Tom, Dick, and Harry who enjoyed Back To The Future and though it would be cool to have a pair of the kicks from the movie.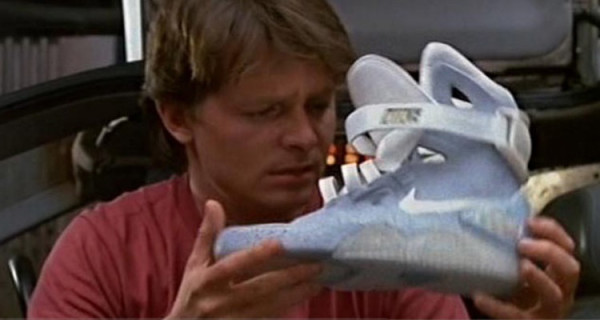 The third (and arguably most important) thing Nike did right is announcing that the shoes would be released via auction, with all proceeds going to the Michael J. Fox Foundation for Parkinson's research. The prices on the Mags will soar into the stratosphere (just like last time), but the money will be going to a foundation that helps find improved therapies for people living with a debilitating disease instead of to lining Nike's pockets even further. Even though Nike has faced accusations of not being the world's most ethical company, you can't deny the kindness of this gesture.
What do you think? Did Nike make the right moves today? Should the shoe be limited…or would you want them to be widely available? Were you hoping for a chance to resell? No matter how you feel, sound off in the comments or on Twitter! We're always up for a good discussion.
Share KicksOneTwo